Description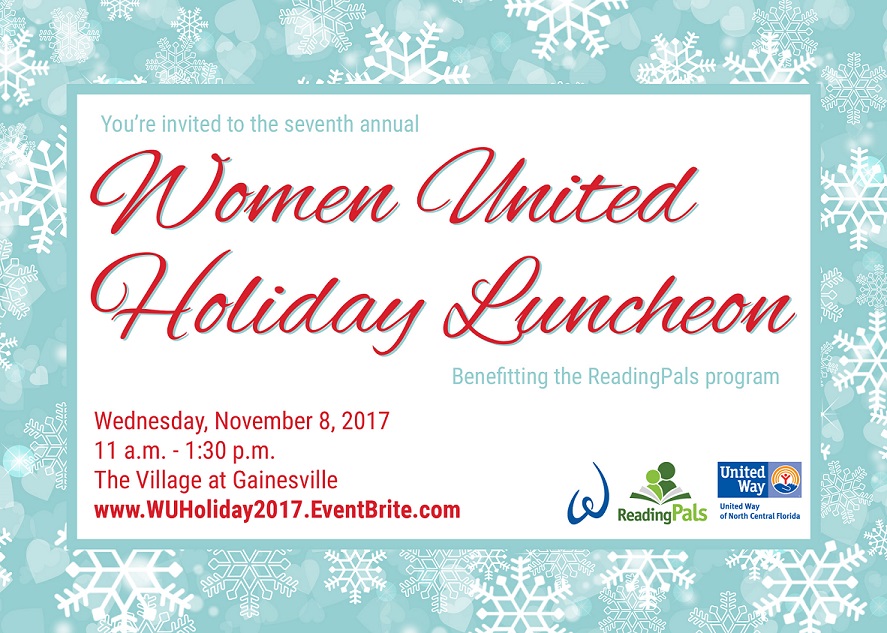 Join us for a delicious lunch, learn more about how ReadingPals is making your community a better place and get a head start on your holiday shopping with more than 20 local vendors. All ticket proceeds and 20 percent of vendor sales will be donated to ReadingPals. You won't want to miss it!
Wednesday, November 8, 2017 from 11 a.m. - 1:30 p.m.
8000 NW 27 Blvd, Gainesville, FL 32606 Tower Club Ballroom
Directions to The Village at Gainesville:
To get to the Tower Club Ballroom, turn into The Village from NW 83rd Street (across from Santa Fe College). Tell the guard at the gate that you are there for the United Way Luncheon. Follow the road straight and the Tower Club will be on your left.
For more information, please contact Dana Clayton at 325-333-0846 or dclayton@unitedwayncfl.org