7th Annual Vines for Life - A Tasting Event to Benefit Three Geist Charitie...
Description
Vines for Life Tasting Event
Connecting the Causes~
A Tasting to Benefit Geist Cancer Charities
Scheduled for Friday, January 27, 2017 at the The Hawthorns Golf & Country Club. This event benefits three Geist Cancer Charities: Creating Hope, Indy SurviveOars Dragon Boat Team and Team Luke.

Time: 7 - 10 pm (Tasting and Silent Auction end at 9:00 pm)
Attire: Casual Elegance
Parking: Plenty of convenient, free parking!
Ticket Price: $75
Live & Silent Auction Items
Extraordinary Wine Pull and ALL NEW Bourbon Pull Raffle
Heavy Appetizers and Pub Food Treats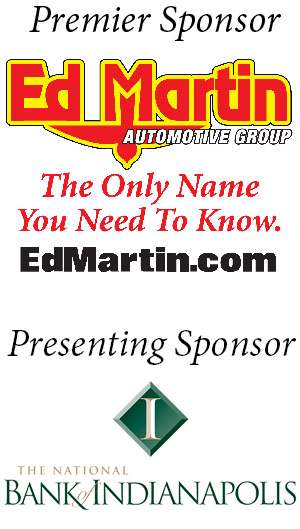 Elite Beverages will provide unique wines for the evening, giving attendees an opportunity to sample over 50 wines from around the world including: Great Cabernets from Napa Valley, Elegant Champagnes from France, robust reds from Italy, lively whites from New Zealand and the list goes on!!! Also new this year a Bourbon & Bacon Tasting table, West Fork Whiskey Distillery and 4 Local Craft Brewing Companies: Four Day Ray, Triton Brewing Company, Tow Yard Brewing Company and Kentucky Bourbon Barrel Ale!
We hope to bring you an evening as entertaining as those in years past with a few new twists!
Most importantly, we trust that this evening will provide you with a better awareness of these three charities and their worthy missions.
Capacity for the event is limited to 350 people. This event sells out every year, so reserve your tickets now!
Special Thanks to our Community Sponsors!
---
A few quotes from previous attendees and the three charities:
"Last year was our first experience with Vines for Life...what an amazing event from the wine and craft beer tasting, to all the auction items. The three charities benefiting from the event were so gracious for our attendance. We look forward to the event for years to come."
- Dean Hershman
"What a treat to be able to attend a classy and well-run local event, which happens to be organized by caring and passionate neighbors, and supports three amazing local charities at the same time! The organizers of Vines for Life are truly committed to their causes; they have taken personal hardship and turned it in to something positive. We look forward to attending Vines for Life for many years to come!"
- Heidi Hollings
"The prior year's Vine For Life program benefited Creating Hope in many ways. It brought many Creating Hope friends together for spectacular evenings, some folks we hadn't seen since Jeanette's passing. Our mission is to provide cancer patients, of all ages, with free art materials in the form of Hope Kits. Our cost for each Hope Kit is approximately fifty dollars. The money we received from the event enabled Creating Hope to provide more than 150 Hope Kits to patients. Our mission is to help patients and family members cope with cancer through self-expression and creativity. We thank all those who helped make the event a huge success.."
- John Gianfagna, Creating Hope
The Indy SurviveOars are a group of breast cancer survivors who are members of a dragon boat racing team. The team was formed to provide a support network for members living with this diagnosis and to promote wellness, education, and public awareness for breast cancer treatment and research. Over the last few years, 'Vines for Life' has provided tremendous assistance in our ability to fulfill our mission. The event has not only raised funds to help the team with race entry fees, equipment repair and maintenance and given all members the opportunity to attend races but has also helped provide a more visible platform for our organization. We are so thankful to Tom and Jeanne Britt for their continued support for the Indy SurviveOars and for putting together this wonderful and unique opportunity for us to partner with survivors from Creating Hope and Team Luke charities. We are also grateful for all the caring individuals from our community who support 'Vines for Life' and make it the event of the season!
- Genie Barker, Indy SurviveOars
"One never knows the direction life will take after facing a journey with cancer. We are blessed beyond words. Not only do we have a healthy 10 year old son, but we are so fortunate to now be in the position to make an impact in the lives of those facing cancer. Our ongoing support of The Leukemia and Lymphoma Society remains strong. What was once a 3% survival rate for Luke's cancer, is now 90%, thanks to dedicated research. We also remain committed to these patients and their family and ways we can help them, today. Team Luke has provided over 200 patients with Rhythm Pax. Rhythm Pax are percussion and music related items, that allow patients and their families the opportunity to heal and cope while in treatment. Team Luke also hosts quarterly hospital-wide drum circles for patients and their families at Riley Hospital. These drum circle create an energy and passion that reaches far deeper than words could ever describe. Thank you for your continued support of Vines for Life and for believing in our mission. God bless -
- Vicky and Todd Andritsch, Team Luke
Local businesses that wish to donate items for a live and silent auction are encouraged to contact Tom Britt at tom@atgeist.com or call (317) 288-7101.
Organizer of 7th Annual Vines for Life - A Tasting Event to Benefit Three Geist Charities