7th Annual Veterans Entrepreneurship Training Symposium (VETS)
Description
Learn more about starting your own business!
This event is designed for Veterans, active-duty personnel of all service components, their spouses, and civilian business partners who are interested in starting a business, or already have a small business and need additional knowledge and tools to grow that business. The general public is also welcome to attend, learn, network, and collaborate.
Do you have a business idea or early stage business? Would you like to apply for the 7th Annual VETS Business Pitch Event and compete for $10,000 in cash and other prizes? You must be a Veteran or service member to be considered for the business pitch competition.

Imterested in becoming a sponsor?
Please visit our sponsorship portal to become a sponsor or to support our Vetreprenuers.
The Application for the 2019 $10,000 business pitch competition has closed
No more applications being accepted at this time. Thank you to those that applied.
Event agenda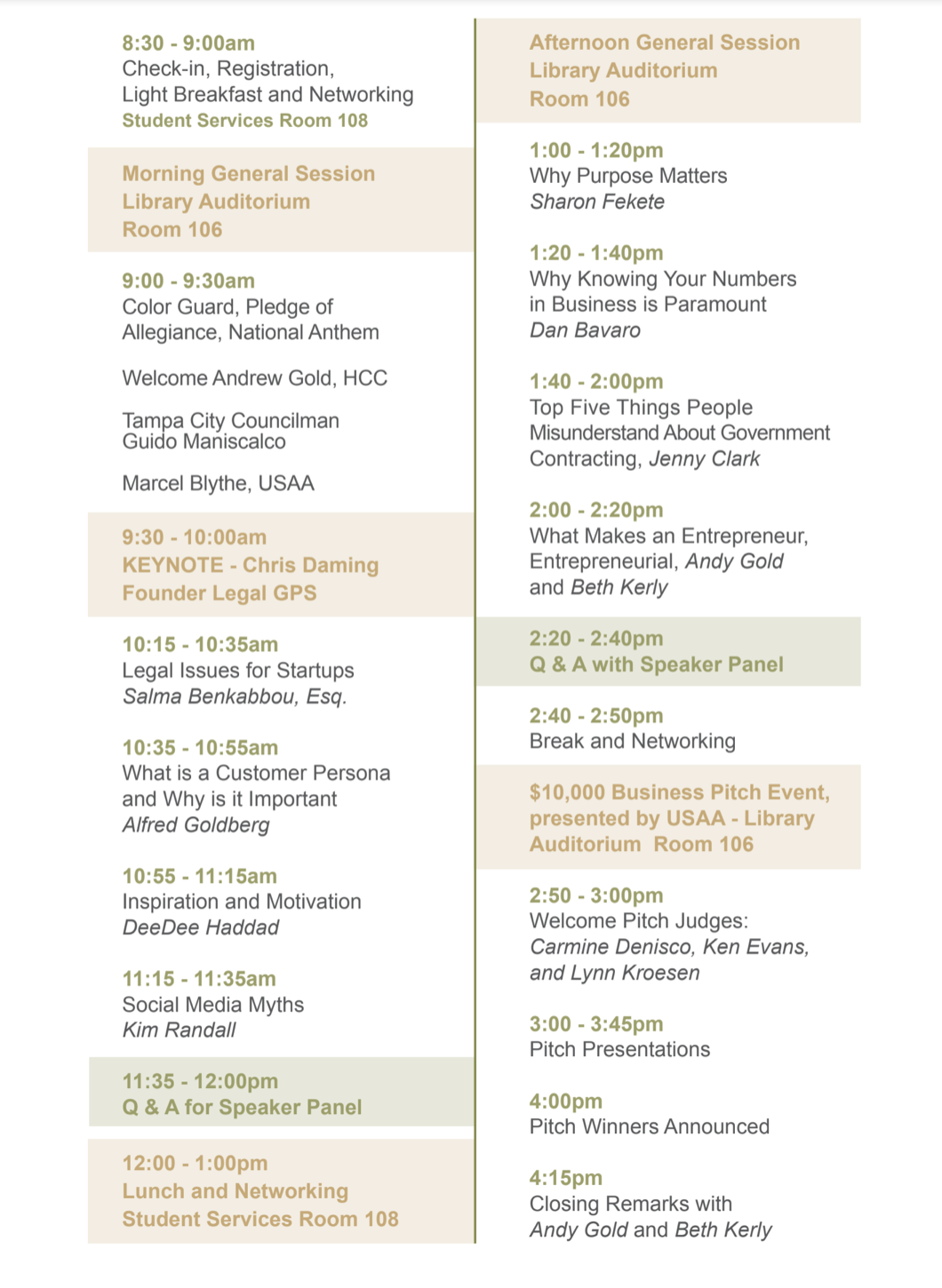 Organizer of 7th Annual Veterans Entrepreneurship Training Symposium (VETS)
The InLab@HCC is a collaboration between Hillsborough Community College (HCC) and the Hillsborough County Government. The InLab is the centralized hub for all things related to innovation, creativity, entrepreneurship, and social venturing offered at Hillsborough Community College (HCC). Through four program areas (Academics, Community Events and Workshops, Veterans entrepreneurial services offered through Operation Startup, and the Research Institute, which is a design thinking center of practice for the National Association for Community College Entrepreneurship – NACCE), the InLab@HCC provides the community with a rich mixture of high impact advisory services, robust collection of innovative workshops, co-working space, subject matter expert entrepreneurs-in-residence, formal college credit entrepreneurship programs, business funding opportunities, design thinking services, academic research project initiatives, and an array of informal non-credit structured programs. We help early stage entrepreneurs take action on their business ideas.