7th Annual Symposium: 3Rs: Practical Solutions and Success Stories
About this Event
This symposium brings together experts in animal behavior and welfare to address common issues for achieving the mandate for social housing for social species. Participants will be encouraged to discuss issues they are facing at their institutions.
Co-hosted by the USDA Animal Welfare Information Center, NIH Office of Laboratory Animal Welfare, the Johns Hopkins Department of Molecular and Comparative Pathobiology, and the Johns Hopkins Center for Alternatives to Animal Testing (CAAT). Registration closes on May 25th 2020.
An optional pre-symposium activity on the afternoon of June 3 is planned –a half-day tour of labs and research centers at the USDA Beltsville Agricultural Research Center. More details to come.
Sponsorship opportunities available. Contact Camila Januario at cjanuar1@jhu.edu
Draft Agenda
Day 1 - 6/4/2020
8:30 - 8:45
Organizer's Welcome
8:45 - 9:45
The Zoobiquity Partnership & What Animal Adolescents Can Teach us About Growing up as Human Adults - Barbara Natterson-Horowitz, University of California Los Angeles and Harvard University
Recent Success Stories
9:45 - 10:15
Minibrain Organoids- Helena Hogberg, Center for Alternatives to Animal Testing, Johns Hopkins University
10:15 - 10:45
Human based model systems for Alzheimer's - Barry Greenberg, Alzheimer's Disease Research Center, Johns Hopkins University
10:45 -11:05 - Break
11:05 - 12:05
Grimace Scale Panel - Dale Langford (Mice), Univ. of Washington, Anne Burrows (Nonhuman primates), Duquesne University
12:05 - 1:00 Lunch
Hot Topics: Best Data from Design to Publish
1:00 - 2:00
Experimental Design Tool - Zoom presentation - Nathalie Percie du Sert, National Centre for Replacement, Refinement and Reduction of Animals in Research
2:00 – 2:30
The Center for Open Science: openness, integrity, and reproducibility of research - Cynthia (Cyndy) Parr, National Agricultural Library
2:30 - 3:00
The PRIMatE Data Exchange: an Open Science Resource for Non-human Primate Imaging - Michael Milham, Center for the Developing Brain, Child Mind Institute
3:00 - 3:15 Break
3:15 – 3:45
PREPARE Guidelines - Adrian Smith, NORECOPA
3:45 - 4:15
ARRIVE 2019 Guidelines - Shai Silberberg, National Institute of Neurological Disorders and Stroke, NIH
4:15 – 5:00
Refinement WIKI and International Culture of Care Network - Adrian Smith, NORECOPA
Day 2 - 6/5/2020
Practical Solutions
8:30 - 9:00
How Dogs are Helping Us Understand Cancer - Amy LeBlanc, Comparative Oncology Program, National Cancer Institute
9:00 - 9:30
Image Guided Animal Therapy - Dara Kraitchman, Johns Hopkins Center for Image Guided Animal Therapy
9:30 - 10:20
Pig handling - Derrick Brocksmith, Sinclair Biosciences
10:20 - 10:40 Break
10:40 - 11:30
Behavioral Training as Part of the Health Care Program - Steven Schapiro, Department of Comparative Medicine, MD Anderson Cancer Center (TBC)
11:30 - 12:30 Lunch
12:30 - 1:00
Hydrophobic Sand as an Alternative to Metabolic Cages - Jessica Hoffman, Uniformed Services University of the Health Sciences
1:00 - 1:30
Mouse handling limits the impact of stress on metabolic endpoints - Parinaz Mahbod, University of Cinncinnati
1:30 - 2:20
State of the Art handling and Welfare Assessment of Rodents - Brianna Gaskill, Purdue University
2:20 - 2:35 Break
Breakout Sessions (30 minutes each):
2:35 - 3:05 pm
3:10 - 3:40 pm
3:45 - 4:15 pm
Parking is free (Visitor Parking) and we urge you to bring your refillable water bottle.
This workshop has been submitted for RACE credits, and offers reduced registration for federal workers, postdocs, and students.
Our recommended hotel is Courtyard Greenbelt. Click here for a discount or call!
Last booking date is Friday, May 8th 2020
The hotel offers a convenient shuttle to the venue.
Questions? Contact Camila S. Januario cjanuar1@jhu.edu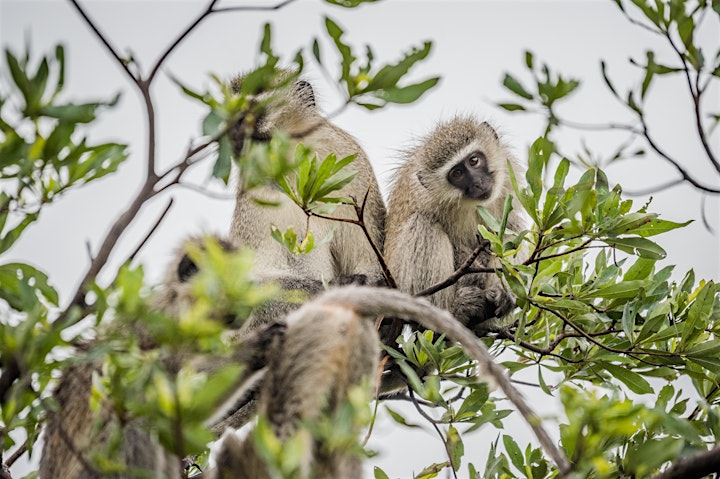 Photo courtesy: We Animals, Jo-Anne McArthur