7th Annual Summer Social and Networking Event (Including Lightning Pitches!...
Description
This event is sold out. Sorry, no walk-in registrations allowed.
---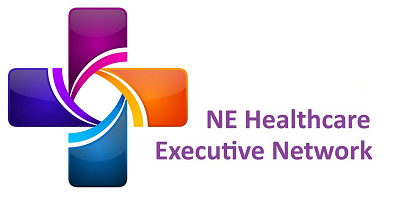 New England Healthcare Executive Network
August 7, 2017, 7:30AM to 10:00AM
7TH ANNUAL SUMMER SOCIAL AND NETWORKING EVENT INCLUDING LIGHTNING PITCHES!
Location:
FOLEY HOAG LLP, Seaport West, 155 Seaport Boulevard, Boston
For Driving and Parking Information, Click Here.
---
Program Description
Our event of the year that you don't want to miss! We are pleased to announce the 7th Annual Summer Social Networking Event Including Lightning Pitches and Keynote Speaker David O'Dowd from Draper Labs to be held on August 7. (UPDATE: We are at capacity for presenting companies for lightning pitches. See list below.)
This program features a number of snapshot presentations, or lightning pitches, from local pre-venture and early stage Life Science and Medical Device companies. Each pitching company will have 1 minute to impress us with their value proposition and there will also be plenty of opportunity to network with the companies and fellow members.
Please REGISTER today. This is one of our most well-attended events of the year, with health innovation professionals from all backgrounds coming to see what's new and exciting in the local biotech, medtech, pharma and health IT economy.
We are at capacity for presenting companies during the lightning pitch segment. If you want to be added to the wait list in the event of cancellation please fill out the brief application form here.
Keynote Speaker

David O'Dowd, Associate Director in the Biomedical Solutions group, Draper Laboratory
David's responsibilities are to identify technologies developed at Draper which have potential to address significant clinical unmet needs.
Presentation: Improving Drug Discovery and Manufacturing through Microfluidics
Currently, only 1 in 10 drugs starting clinical trials successfully makes it to market. Once approved, some therapeutics, such a cell therapies, face challenges in efficiently manufacturing a consistent product. In this talk, David will share some of the ways Draper has leveraged its expertise in creating biologically friendly and scalable microfluidic structures to increase the odds of success in drug discovery and bring reliable, cost effective cell therapies to the patient bedside.
Presenting Companies Already Confirmed
We are pleased to announce that the following companies are confirmed to participate in the Lightning Pitches:

Patient Price Priceline for Healthcare; shop and save based on your insurance
HD Lifesciences 3D-printed titanium, Orthopedic implants
Prapela Prapela products improve rhythmic breathing helping infants relax and sleep.

Thrive Bioscience, Inc. Instruments for automating cell culture, stem cell culture and experiments on cells.
Glycologix, LLC SuperGAGs, a novel biopolymer for treating interstitial cystitis.
Genomic Expression Saving lives and make #healthcare more effective by analyzing RNA and linking better #cancer therapies.
Epidemic Solutions. Wearable device to reduce the risk of opioid overdose and save lives.
StemTek Therapeutics Ready to use 3D cell culture systems for drug discovery.
Articulate Biosciences Viscosupplement providing significantly longer pain relief than existing joint injections for osteoarthritis.
Admetsys Artificial pancreas for hospitals to improve outcomes and healthcare economics through automation.
Danio Lab Helping scientists researching biomedical diseases with the care of their Zebrafish.
Siris Medical System for radiation oncology treatment decision support driven by artificial intelligence.
Rubix Strategies LLC Developing combinatory therapies for orphan diseases.
FoodPhone Mobile 3D hyperspectral smartphone sensor for DIABETICS to proactively manage their diets.
Datycs Inc. Risk Management Solutions for Healthcare using NLP.
Medley Genomics Inc. Enables oncologists to deliver a more accurate cancer diagnosis, treatment.
Phrixus Pharmaceuticals, Inc. Membrane repair to treat multiple aspects of Duchenne muscular dystrophy.
BICOSOME Topical biological transporters that recognize and respond to specific skin layers for precise transport and delivery of molecules.
Neuroelectrics Inc. Diagnose and treat brain disorders thru precision non-invasive brain stimulation

Floelle Inc. Urine leaks is a $100B addressable market in the US and EU; Floelle stops them with a safe convenient disposable device.
BI Medical Apocrine improves life for >1.8M amputees by providing enhanced hygiene, decontamination, deep cleaning, and long-lasting odor reduction.
Eutropics, Inc. Biomarker discovery and clinical diagnostics laboratory in the blood cancer space.
CarePassport Secure, readable and shareable medical data App from multiple sources, including EMR, PACS, CCDs, and wearables. ALL YOUR MEDICAL DATA – ONE PLATFORM.
Cellanyx Precision diagnostics & accelerating personalized drug development with revolutionary live cell phenomics platform.
Uneva Health, Inc. Inhaler accessory providing voice guidance to improve dose consistency & reduce costs associated with improper inhaler use.
Biometry A digital health company focused on asthma monitoring and medication adherence.
Pamdeca LLC Next generation immuno-oncology drugs that turn tumor protection into tumor suppression.
The Place For Autism Language and Learning Services (PALLS), LLC A nationwide network of centers to bring innovative autism therapies from Boston Children's Hospital to the entire country.
IGI Technologies Medical image fusion technology enabling, interventional radiologists go 20% faster on procedures improve care and hospital throughput.
Salient Care, LLC Tele-Rounds allows families to be at patient rounds to improve their illness understanding via telemedicine & smart devices or computers.
I2BioMed, Inc. New Standard of Care for healthcare hand hygiene; blocks C. diff and noro transmission.
149Medical First commercially available all-in-one brain vital sign monitor: increase quality of care while decreasing cost.
---
Speaker Biography
David O'Dowd, Associate Director in the Biomedical Solutions group, Draper Laboratory
David O'Dowd is an Associate Director in the Biomedical Solutions group at Draper Laboratory where he has focused on identifying technologies developed at Draper which have potential to address significant clinical unmet need with a strong business case. Prior to joining Draper, Mr. O'Dowd was Director of Life Sciences at Forge Partners, a boutique early stage investment company from 2007-2008 and led the company's life science investment identification and evaluation. From 2002 - 2007, he was Managing Director of DGO Consulting, providing strategic consulting services to early stage life science companies. From 2001 to 2002 he was Vice President of Business Development and Strategy at PrivaSource, Inc, which was focused on healthcare data aggregation and de-identification. From 1997 to 2001 he was Director of Development and Director of Marketing at Genomics Collaborative, a genomics start-up that built a repository of 100,000 DNA and tissue samples with detailed medical information from people around the world with common diseases. From 1992 until 1997, he was Manager at Health Advances, a healthcare-focused strategy consulting firm. Mr. O'Dowd holds a B.S. in Chemical Engineering from the University of Rochester and an S.M. in Technology and Policy from MIT.
About Draper Laboratory
Draper is a non-profit research and development company focused on the design, development and deployment of advanced technological solutions for the world's most challenging problems. Draper's Biomedical Solutions encompass organ-on-chip systems, cell therapy bioprocessing, rapid diagnostics and neurotechnology. Draper works closely with commercial partners to transition our technology into their hands, ensuring that our solutions provide enduring value.
---
SPONSORSHIP KINDLY PROVIDED BY: