Description
Join us for the 7th Annual StartOut Awards, recognizing and celebrating excellence and leadership in the LGBTQ entrepreneurial community!
The LGBTQ entrepreneur event of the year: On Sept 21, StartOut invites you to its annual gala, honoring entrepreneurs and business leaders for their accomplishments and personal commitment to the LGBTQ entrepreneur community.
Festivities will include a cocktail reception, awards ceremony and dinner. Each award recognizes exceptional entrepreneurs for their vision, leadership, advocacy and achievement in entrepreneurship, and for being a source of true inspiration to the entire LGBTQ community.
Schedule:
6:30pm Check-In
6:30 - 7:30pm VIP Cocktail Reception (open bar included with VIP Admission)
6:30 - 7:30pm Cocktail Reception
7:30 - 9:30 pm StartOut Awards Gala
9:30 - 11:00pm After party
We are proud to introduce this year's Honorees: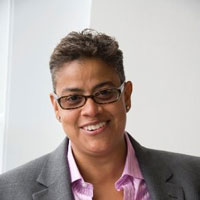 Melissa Bradley is the managing director of Project 500 and Co-Founder and Managing Partner of Sidecar Social Finance. She serves as a Founding Advisor to the Dell Center for Entrepreneurs and an Advisor at the LGBTQ Center at Georgetown University. A social entrepreneur, investor, and educator for over two decades, Melissa has been a tireless advocate of full equality, inclusion, and dignity for all LGBTQ people.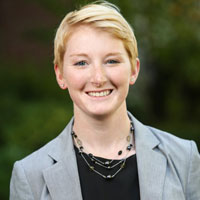 Emily Miller is a social entrepreneur, combat veteran, and LGBTQ advocate. Emily used her military experience in Afghanistan to co-found Rumi Spice, a for-profit social enterprise that imports premium saffron directly from Afghan farmers. She is passionate about creating positive change through economic empowerment. As a US Army Captain, she served as one of the first women with all-male Special Operations teams and is deeply committed to institutions that empower diverse talents and ideas.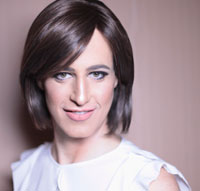 Natalie J. Egan (she / her / hers) is an openly transgender B2B software entrepreneur. As CEO and founder of Translator, she is on a mission to scale empathy and equality through technology. Natalie has over 20 years of experience driving digital change, developing high performing teams, building complex products, and selling enterprise solutions. Prior to founding Translator in 2016 - and prior to her transition - Natalie was CEO and founder of PeopleLinx, a venture capital backed social selling technology solution that was acquired by a leading sales acceleration company. In addition to her entrepreneurial pursuits, Natalie has also worked in leadership positions at LinkedIn, Autonomy, and Ecolab. Based in New York City, Natalie is a graduate of Cornell University and The Villanova School of Business and is currently writing her first book about her transition from male to female CEO and the business lessons learned along the way.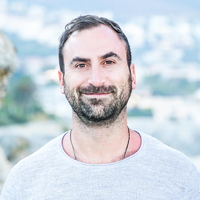 Merritt Baer is a Tony Award-winning Broadway producer and the Co-Founder & President of TodayTix. Connecting the next generation of global culture lovers to theatre, TodayTix has sold over $250M in tickets since being founded in 2013. Conceived as a Broadway disruptor, TodayTix has become a global ticketing platform changing the way audiences connect and consume culture in 14 cities, with nearly 5 million users and over 1,200 theater partners.
Merritt attended Stanford University and started his career at Lazard Frères in mergers and acquisitions before moving to London as the Head of Primary Inventory for viagogo. In 2010, Merritt produced The Merchant of Venice (starring Al Pacino) on Broadway to critical acclaim. In 2012, his production of Death of a Salesman (starring Philip Seymour Hoffman) won him a Tony Award, Drama Desk Award, Outer Critics Circle Award, and Drama League Award as one of the youngest producers in history. His other Broadway and West End productions include Lucky Guy (starring Tom Hanks), Romeo and Juliet (starring Orlando Bloom), and The Bodyguard: The Musical.
Our emcee for the evening: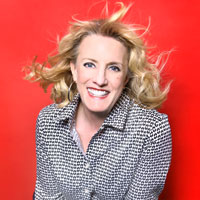 Suzanne Westenhoefer in a word: Candid. She's refreshingly candid, disturbingly candid and oh-my-god-she-just-said-that candid. You never know what's going to come out of her mouth, but it's sure to make you laugh.
StartOut Award Sponsors:
Thank you to our award sponsors who already committed:



StartOut Table Captains:
Thank you to our Table Captains!
Chris Fraley
Lorenzo Thione
Sutanto Sudiro Widjaja

Chris Sinton
Chris Young
James Bain
Jody Michael
Patrick Grosso
Sayan Gomel
Chris Chin
Andres Wydler and Dan Veatch
If you'd like to support StartOut and have an amazing night with friends and colleagues, consider becoming a table captain. You can register by completing this form.
And last but not least - our previous honorees: