Description
The largest indoor holistic-psychic event in Michigan!
Over 150 vendors, bodyworkers, and readers from around the Midwest!
FREE presentations (with paid Expo admission) / FREE parking
TWO DAYS LONG! Saturday-Sunday, March 23-24, 2019


LOCATION:

Skyline High School
2552 N Maple Rd, Ann Arbor, MI 48103
M-14 Exit 2 (Maple-Miller) in Northwest Ann Arbor
~ TONS of FREE PARKING next to the school ~

SPONSORED BY:
Body Mind Spirit Guide, Crazy Wisdom Bookstore & Tea Room in Ann Arbor, Enlightened Soul Center in Ann Arbor, Earth Elements in Saline, Mike Lynn, the Body Whisperer, Evenstar's Chalice in Ypsilanti, Fresh Thyme Farmer's Market, Ancient Ways of Health & Jamie Vos, Intuitive Healing


Get DISCOUNTED TICKETS HERE!

$9 adult daily (regularly $11)

$14 adult weekend pass (regularly $16)

$7 college student (regularly $8)

$5 teens 12-17 years

Kids under 12 free!
EXPO HOURS:
Saturday, March 23, 2019: 10:00 am-6:00 pm

Sunday, March 24, 2019: 11:00 am-6:00 pm
**BE ONE OF THE FIRST 50 PAID ATTENDEES IN THE FIRST HOUR EACH DAY!!** Get a gift bag valued at $20!


PRESENTATIONS OVER THE WEEKEND
FREE WITH PAID EXPO ADMISSION!
Featuring: RACHEL RAINS, psychic medium —
As heard on

WDRQ, WMGC, WNIC and more!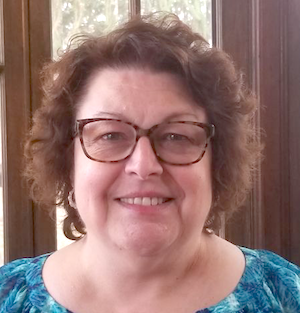 PRESENTATION SCHEDULE:
SATURDAY, MARCH 23, 2019

​

10:30am–11:30pm: Laura Moody, Rock Your World: "Messages from the Furry Side: Pet Gallery Readings, for Animals Alive or Departed"

12:00–1:00pm: Dr. Keyon Pittman, N.D., The Herbal Touch LLC: "Why Do We Get Sick?"

1:30–2:30pm: Lisa Bousson: Gallery Reading*

3:00–4:00pm: Rachel Rains, "Contacting the Other Side" Gallery Reading*

4:30–5:30pm: Tonya Henderson, Creative Spirit Studio: "Sensing Energy & Seeing Auras"



SUNDAY, MARCH 24, 2019
11:30am–12:30pm: Mark Long, Share International: "Transmission Meditation in the Age of Aquarius"
1:00–2:00pm: Lisa Bousson: Gallery Reading*
2:30–3:30pm: Joe Elwart, Academy for Empowered Living: "Reconnecting Your Spiritual DNA with Your Physical DNA"
4:00–5:00pm: Rev. Elizabeth Brown: Gallery Reading*

See presentation descriptions at:
enlightenedsoulexpo.com/presentation-schedule
MORE VENDORS NEEDED!
$200 for 6x8 table, $275 for 10x8 booth
Apply at: enlightenedsoulexpo.com/apply


EXPO ACTIVITIES:
READINGS — Low rates allow you to sample a variety of readers: In our PRIVATE READER ROOM (with Concierge Service and no interruptions) ~ choose 30-MINUTE READING for $50 or 20-MINUTE READING for $30! There will be Mediums, Psychics, Tarot & Angel Card Readers, and Intuitive & Channeled Readings...and more! SPECIALTY READINGS: Palm Reading, Rare Hungarian Gypsy Cards, Runes, Numerology... And elsewhere in the Vendor Area: astrology, intuitive art drawings, and intuitive art paintings!
DETAILS AT: enlightenedsoulexpo.com/readers
VENDOR PRODUCTS & SERVICES — All in one location for easy exploration: Aura photography, candles, pyramids, crystals & stones, jewelry, sound-healing CDs, handmade wands, singing bowls & tuning forks, incense & smudge sticks, Himalayan salt lamps, and other spiritual supplies! Also natural and organic supplements, homemade body products, essential oils, herbal products ...and more!
LEARN MORE AT: enlightenedsoulexpo.com/vendors
HEALTH-ORIENTED EXPERIENCES — At affordable introductory rates: Reiki & other energy work, intuitive healing, medical intuition readings, CBD oils, ThetaHealing, Access Consciousness, BEMER (Bio Electro-Magnetic Energy Regulation), Biomat amethyst mat, John of God Crystal Light Bed, foot & chair massage, chakra balancing, and other body and energy work! VIEW MORE AT: enlightenedsoulexpo.com/bodyworkers

FREE PRESENTATIONS! With Expo Admission — Multiple Gallery Readings (medium gives messages from departed loved ones, angels, and guides) and a variety of informational presentations!
DETAILS AT: enlightenedsoulexpo.com/presentation-schedule

VOLUNTEERS NEEDED!
Volunteers get special perks in exchange for their dedicated service.
APPLY to VOLUNTEER at: enlightenedsoulexpo.com/volunteer.
QUESTIONS? Email Jessie at: expovolunteercoordinator@gmail.com.

MORE INFORMATION:
To read about the presenters, readers, bodyworkers & vendors, become a vendor or volunteer, visit: enlightenedsoulexpo.com
KEEP IN TOUCH!
JOIN OUR MAILING LIST to get updates on our Spring and Fall Expos!
(Scroll to the bottom for the Mailing List Form)
PLEASE SHOW APPRECIATION TO OUR SPONSORS: