7th Annual Southeastern Parkinson Disease Conference

Friday, 12 October 2012 at 1:00 pm

-

Sunday, 14 October 2012 at 6:00 pm (GMT-04:00)
Event Details


Presents
7th Annual Southeastern Parkinson Disease Conference 
October 12 - 14, 2012
Sheraton Gateway Hotel, Atlanta, Georgia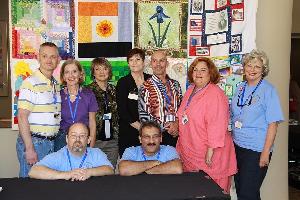 2011 - 2012 Conference Committee
Atlanta will once again become the international focus on Parkinson Disease as the Georgia Parkinson's Association presents its 7th Annual Southeastern Parkinson Disease Conference (SPDC).  The SPDC was held in Rome, Georgia for the first four years and moved to Atlanta in 2010.  The SPDC has drawn attendees from all across the United States.  What began as a local education symposium in 2006, is now an internationally recognized conference drawing attendees from all across the United States, Canada and Europe.
This year, the National Parkinson Foundation/Georgia will hold the conference at the Sheraton Gateway Hotel in Atlanta, Georgia.  The Conference will begin on Friday, October 12th with a "Meet & Greet" reception from 6:30pm – 9:00pm.  In addition to the reception, there will be pre-conference classes available for new attendees and those who are newly diagnosed. This year's focus on on movement and complimentary therapies.
The main conference will begin at 8:00am on Saturday, October 13th and will include sessions by Medical Professionals and "Patient Experts".  Conference sessions include sessions on family issues, treatment options, non-motor aspects, clinical trials participation and advocacy.  There will also be a special tract for care partners.  Many of the sessions will be presented from both the Professional and Patient views. 
Full Conference Registration is only $79.00 per person before September 15th or $99.00 per person September 15th and after and includes the following meals as well as all conference activities:  Friday "Meet & Greet" Reception; Saturday Breakfast, Lunch and Dinner; and Sunday Breakfast and Lunch.
Mail-In Registration Form: Call 706-413-3264 and we will send you one!
FULL CONFERENCE (before September 15, 2012) includes all conference
activities - $79.00

FULL CONFERENCE (September 15, 2012 or after) includes all conference activities - $99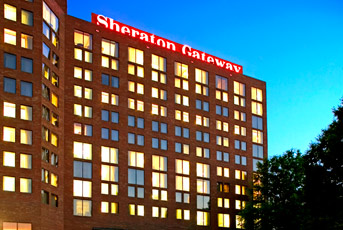 Hotel Reservations can be made online or by calling 770-997-1100 and asking for the "Parkinson's Conference" rate.  A special room rate of $85.00 per night has been arranged with the Sheraton Gateway Hotel.  All conference activities will take place at the Sheraton Gateway Hotel, 1900 Sullivan Road, Atlanta, GA
Reserve Rooms online:  http://www.starwoodmeeting.com/Book/Georgiaparkinsondiseaseassociation

Conference Highlights
Special Tracts for Young Onset, Movement Activities, Complimentary Therapies, Research & Care Partners
New Programs:
Navigating Social Security Disability

Short term & Long Term Disabilty

Cognitive Issues

Aroma Therapy

PWR: Parkinson's Wellness & Recovery

Feldenkraise Movment

Tango for Parkinson's
Popular Returning Programs:
Newly Diagnosed

Medication Managment

Ask the Doctor

New & Emerging Therapies

Surgical Options for Parkinson's Treatment

Advocacy

Clinical Research Participation

Speech & Swallowing

Laughter Therapy
Plus:
The Recovery Room:  Massage Therapy, Reiki, Bio Mat Experience
Night Owls Suite:  Hospitality Suite open from 8pm - 8am
Meet & Greet Reception:  Great time to meet new people and reconnect with friends
Saturday Night Dinner & Dance:  The MASKED FACE BALL - A Mardi-Gras style party with live music
When & Where

Sheraton Gateway Hotel
1900 Sullivan Road
College Park, GA 30337


Friday, 12 October 2012 at 1:00 pm

-

Sunday, 14 October 2012 at 6:00 pm (GMT-04:00)
Add to my calendar
Organiser
National Parkinson Foundation Georgia
The National Parkinson Foundation Georgia (formerly the Georgia Parkinson's Association) is the Georgia Chapter for the National Parkinson Foundation.  Established in Rome, GA  in 2004, NPF Georgia now serves those living with Parkinson's throughout the state of Georgia.
The mission of NPF Georgia is to improve the lives of those living with Parkinson's including their families through education, support and advocacy."
Office:
708 Glenn Milner Blvd
Rome, GA  30161
706-413-3264
7th Annual Southeastern Parkinson Disease Conference