Event Information
Location
Soho Arthouse
138 Sullivan Street
New York, NY 10012
Description
The day you've been waiting for.
Clear your calendar - It's going down! 7th Annual Love Actually Int'l Film Festival kicks off on February 14th, and you're invited to take part in the festivities.
Join us for a night of fun and excitement.
Come one, come all, bring a guest, and hang loose. This is going to be epic!
TWEET US @luvfest #luvfest
OUR FANTASTIC FILM LINEUP*
Little Vulvah and her Clitoral Awareness (11:00 mins)
A little girl wakes up as from a dream,aroused by the birds of pleasure that dresses her up in her "curious" dress. She sets out to explore nature, and feels the seasons' shivering changes. She gets absorbed in strange rooms of delight while developing into a young woman.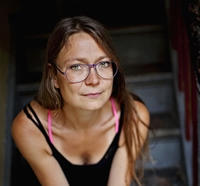 ANIMATOR/DIRECTOR: SARA KOPPEL
A-Model Romance (3:01 mins)
In 1959, Charlie B. drove his brand new model-A Ford from North Carolina down to Florida, where a yearbook picture brought him and Penny together. Over fifty years later, the car has fallen derelict but his 50 year marriage with Penny has flourished. This piece is a love story, told through the revival of an old car; it demonstrates the power of human connection.
Julie and Justin (18:00 mins)
Julie and Justin go out to celebrate some of their relationship's anniversaries at a restaurant. Since their first date five years ago, their careers have followed different paths. Julie loves her work, but Justin feels trapped and desperate. All their plans together have fizzled. Where to go from here?
Dead End (6:37 mins)
Shawn, a nervous, love-struck college student, attempts to ask out the girl of his dreams while trapped inside a city bus. When his crush, Claire, mistakes the old woman sleeping next to Shawn as his grandmother, Shawn goes with the harmless lie. However, things go morbidly awry when Shawn realizes his surrogate grandmother is actually dead. Can he keep up the charade or has his relationship with Claire hit a dead end?

What If, Like Me (10:32 mins)
What if you've got your routine. Day in day out. Nothing much changes. And then you see her - wow! She steals your heart. But you're useless with women. You freeze up and someone comes along steals your thunder. So what if you find an extraordinary way to change all that...?
Broken (24:00 mins)
Synopsis to Come
A Plush Life (13:27 mins)
Tommy, in the throes of a confidence crisis, miraculously finds his missing mojo while wearing a panda costume. His once limp rice noodle is now strong bamboo. The problem: he can't bring himself to take it off. While the costume brings newfound confidence and joy, the novelty begins to wear off on those around him. And after months, both the panda costume and Tommy's marriage hang by threads.
Hotel Amenities (14:00 mins)
A man and a woman meet in a hotel room in order to have sex. This is the first time they see each other and they are eager to do so. But things turn out to be more difficult than they expected.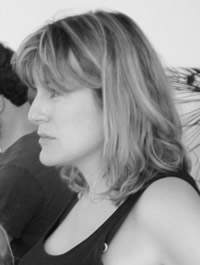 DIRECTOR: JULIA GUILLEN-CREAGH
999-1 (5:00 mins)
There are nine hundred ninety-nine chances that she will send you to hell. But there is always a chance that she will say NO... with a smile.
* Lineup Subject to Change
Hosted by

and

Date and time
Location
Soho Arthouse
138 Sullivan Street
New York, NY 10012