7th Annual Linda C. Niessen Geriatric Dentistry Symposium

Friday, May 17, 2019 from 8:30 AM to 4:30 PM (CDT)
Event Details
Dental Care for the Older Adult: The Interdisciplinary Approach
Texas A&M University College of Dentistry: 7 hours of CE provided.
For seven consecutive years, the Niessen Symposium has been addressing key topics to help to improve the outcome in dental treatment of the older adults. This year, this event is featuring a knowable health care team including a Pharmacist, a Nutritionist, and two Physicians, who will share their knowledge and experience regarding the impact of their fields in oral and overall health among geriatric dental patients. A panel discussion will introduce new and innovative approaches to include, as alternative services to your patients in your own practice.

Youcef Sennour, M.D.
Lecture: "Comprehensive Geriatric Assessment & Geriatric Preventive Care"
Presentation Overview: The lecture presents a practical approach to the evaluation of an older adult and outlines important preventive measures to promote good health.
 Learning objectives: 
Understand the appropriate use of Comprehensive Geriatric Assessment; strives to promote wellness and independent function.

Review key components of the assessment

Become familiar with certain aspects of preventive medicine practices to lessen future health decline

Jennifer Neily, MS, RDN, LD, FAND
Lecture: "Are There Secrets to Longevity?
Presentation Overview: Ask 10 people what they believe may be secrets to longevity and you'll probably get several different answers. What makes some people live longer and healthier? In five varied areas of the world heart disease, cancer and obesity are lower than the world norm—and with the highest concentration of centenarians. Why? What do they do or not do? What are their habits? Award-winning registered dietitian nutritionist and Wellcoach® Certified Health Coach Jennifer Neily, MS shares their secrets.
Learning Objectives:
Describe the five areas of the world where individuals live the longest.      

Outline the commonalities the five regions share leading to a lower incidence of disease.

Identify ways to incorporate nutrition information into clinical practice and advise patients about eating for optimum health and longevity.

Bradley F Bale, M.D
Lecture: "A Guarantee of Arterial Wellness: The Bale Doneen Method and The Critical Role of Oral Health"
Presentation Overview:We now live in a wonderful era in which cardiovascular disease can be removed from the number one spot for death, disability and cost. Published clinical data will be shown illustrating the effectiveness of the Bale Doneen Method. The exciting technology and knowledge which makes possible generating a clinical guarantee of establishing and maintaining the health of arteries will be discussed.   Oral health will be presented as a critical element in the guarantee of arterial wellness. Participants will be able to translate what they learn into a program to enhance their own arterial health, as well as their patients'.
Learning Objectives:
Comprehend inflammation as causal of arterial disease.

Appreciate high-risk periodontal pathogens as a contributory cause of arterial disease.

Appraise endodontic disease as a potential trigger for acute coronary syndrome.

Shelby Anderson, PharmD
Lecture: "Brushing" up on Medications: Advice from a Geriatric Pharmacist"
Presentation Overview:As the average age of the American population increases, so do the number of medications prescribed. We must work together as a healthcare community to learn all we can about this aging population in order to take care of them to the best of our abilities. The aim of this presentation is to provide information on ways to identify medication side effects and to safely manage commonly prescribed medications in older adults.
Learning Objectives:
Identify common medications known to cause dry mouth in older adults

Recognize the risks and benefits of common herbal supplements

Describe dosing, duration of therapy, and side effects of commonly used medications in dentistry
---
Course Information: 
Date: Friday, May 17, 2019
Time: 8:00 am - 4:30 pm
Location: Texas A&M University, College of Dentistry Room #605
Credit: 7 Hours CE credits  
AGD Codes: 752 Geriatric Dentistry 
---
Speakers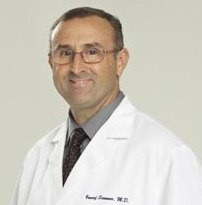 Youcef Sennour, M.D.
 Dr. Sennour graduated with honors from the University Of Algiers School Of Medicine in Algeria. In 2001, he completed a three-year internal medicine residency at Hahnemann University School of Medicine in Pennsylvania. During his residency, he spent a significant amount of time in the VA hospital system and gained an appreciation of and interest in older adults. He then went on to Indiana University School of Medicine for a fellowship in Geriatric Medicine, which he completed in 2003. Dr. Sennour stayed at Indiana University as faculty with the division of Geriatrics. He joined Baylor in September 2008 where he practices as a geriatrician at the Baylor Geriatrics Center.Dr. Sennour focuses his practice on improving functional and cognitive status of older patients. He also has a keen interest in medical education at different levels. He serve as a preceptor and provides lectures on geriatric assessment and geriatric syndromes.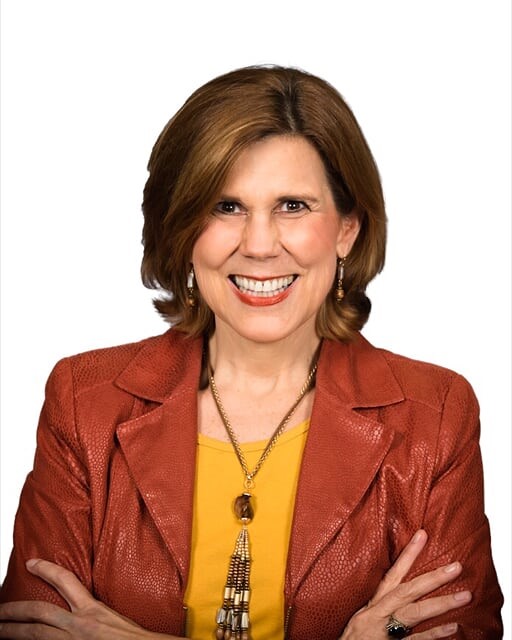 Jennifer Neily, MS, RDN, LD, FAND
Award-winning registered dietitian nutritionist and Wellcoach® Certified Health Coach, Jennifer "Neily" Neily—Neily on Nutrition—helps people improve health, age gracefully, and have abundant energy so they feel joy in all areas of life.
After seven years as a clinical dietitian at Parkland Memorial Hospital working with very ill patients, Neily worked over five years at Cooper Clinic. Since 2009 she has been in private practice: coaching, public speaking, writing, teaching, working with the media and in social media. She provides relevant and unbiased health and nutrition information so people make educated decisions.
Active in giving back, Neily has held numerous leadership positions including President of both the Texas and Dallas Academies of Nutrition and Dietetics and Chairperson of Nutrition Entrepreneurs DPG. In 2014, she was the youngest member to receive the Lifetime Achievement Award from the Dallas Academy of Nutrition and Dietetics.
 On a personal note, Neily, who has a home in Dallas, is a foster mom to Great Danes. For 15 plus years she has lovingly cared for 48 gentle giants as they've awaited adoption.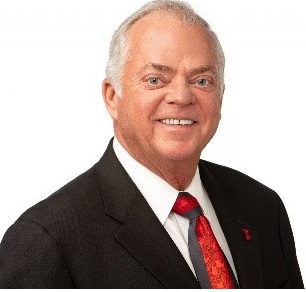 Bradley F Bale, M.D
Bradley Bale, M.D. is a Clinical Associate Professor WSU College of Medicine, Assistant Professor University of Kentucky College of Dentistry, Adjunct Professor at Texas Tech Health Science Center, and runs a private practice in Gallatin, TN. Dr. Bradley Bale is one of the nation's leading specialists in preventing heart attacks, stroke and diabetes. Since 2001, he's given numerous presentations to medical and dental groups in the US and abroad. Convinced that standard of care wasn't doing enough to identify early stages of CVD and avert recurrences in heart attack and stroke survivors, he cofounded the Bale/Doneen Method with Amy Doneen in 2001. This personalized approach of CV risk assessment and management evolved to an effectiveness level sufficient to allow them to attach a 'guarantee' to their clinical practices.
 Their research on CVD prevention has been published in such respected medical journals as Atherosclerosis, Post Graduate Medicine, Journal of the National Medical Association, Journal of Clinical Lipidology, Frontiers in Cardiovascular Medicine, Physician's Weekly, Alternative Therapies in Health and Medicine, International Journal of Clinical and Experimental Cardiology, Archives of Medical Science, Journal of Cardiovascular Nursing and ADVANCE for Healthy Aging. Dr. Bale is on the editorial board for the medical journal: Healthcare in Low-resource Settings. Dr. Balehas also served as a reviewer for American Journal of Cardiology and the CDC's Preventing Chronic Disease. Co-author Bale BF, Doneen AL (2014) Beat the Heart Attack Gene. Wiley General Trade, New York, NY.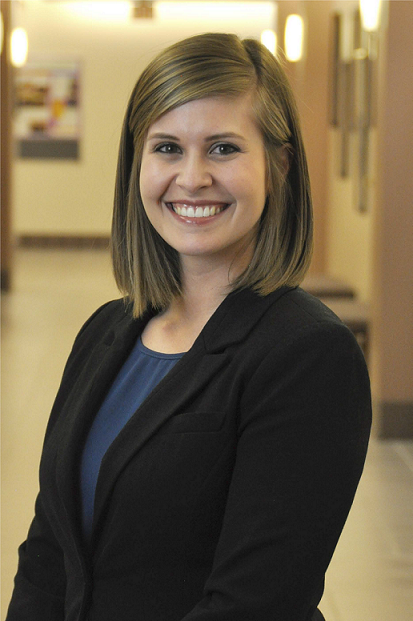 Shelby Anderson, PharmD
Shelby Anderson is a PGY-2 Geriatric Pharmacy Resident at Texas Tech University Health Sciences Center School of Pharmacy in Dallas. Dr. Anderson received her Doctor of Pharmacy degree from Texas Tech in May 2017. Following graduation, she completed her PGY-1 Pharmacy Residency at Parkland Health & Hospital System in Dallas.
---
Linda C. Niessen D.M.D, MPH, MPP
This Symposium has been named in the honor of Dr. Linda Niessen for her contributions to the dental profession with special contributions to the field of geriatric dentistry.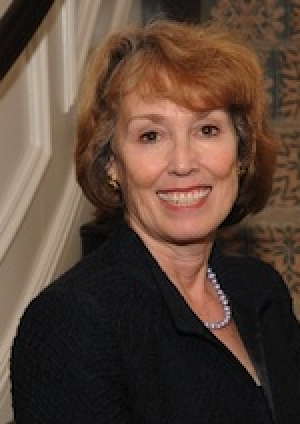 Dr. Linda C. Niessen currently serves as Dean, Nova Southeastern University. College of Dental Medicine.  Prior to her newly appointed Dean position, she served as Vice President and Chief Clinical Officer for Dentsply International and clinical professor in the department of restorative sciences at the Texas A&M University, Baylor College of Dentistry in Dallas, Texas. She has provided geriatric dental care to veterans on staff at the Veterans Affairs Medical Center in Dallas.
Throughout her career, Dr. Niessen has been active in professional dental organizations, having served as president of the American Association of Women Dentists, the American Association of Public Health Dentistry, Friends of the National Institute of Dental and Craniofacial Research, the American Board of Dental Public Health (the certifying board for the specialty of public health dentistry), and the Dallas County Dental Society. Currently she is President-elect of the American Academy of Esthetic Dentistry, and serves on the Board of Regents of the American College of Dentists and Board of Directors for Oral Health America. She is a diplomate of the American Board of Dental Public Health and American Board of Special Care Dentistry.
A noted lecturer, writer, and public health advocate, Dr. Niessen has authored a textbook on geriatric dentistry titled Geriatric Dentistry: Aging and Oral Health, and is author or co-author of more than 60 scientific articles in peer-reviewed publications. She has received numerous awards, including the American Dental Association's Dental Health Award for her work on providing dental care to people with Alzheimer's disease; the Jack Hein Award for Public Service from the American Association of Dental Research; and the Pierre Fauchard Academy Gold Medal to name a few. During her tenure as Professor and Chair of the Department of Public Health Sciences at Baylor College of Dentistry, she initiated graduate education programs in dental public health and geriatric dental care as part of the Baylor partnership with the Department of Veterans Affairs and the University of North Texas Health Science Center in Fort Worth.
Dr. Niessen has served as a spokesperson for the American Dental Association and has hosted "Dental Health Check," a weekly dental news report originating from WFAA-TV (Dallas's ABC affiliate).
Dr. Niessen is a graduate of the Harvard School of Dental Medicine and received her MPH at the Harvard School of Public Health and a master's degree in public policy from the Harvard's Kennedy School of Government. She lives with her husband in Dallas, Texas and they have two sons: one, an Ear, Nose and Throat Surgeon practicing in California; the second son, a dentist, pursing an oral and maxillofacial surgery residency at UMKC in Kansas City, Missouri.


---
Helena Tapias-Perdigon D.D.S., MS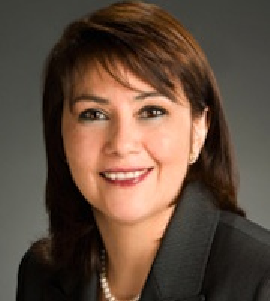 Dr Helena Tapias-Perdigon currently is a Clinical Associate Professor for Texas A&M University College of Dentistry- Department of Restorative Sciences, since 2008. In addition to being a clinical professor, she is pursuing research in Geriatrics. She earned her DDS degree at the Universidad Nacional de Colombia in 1994 and she received her Master Degree in Geriatric Dentistry from the Oral Health Services for Older Adults Program, MS, University of Minnesota, School of Dentistry in 2007.
She is an active member of the Special Care in Dentistry Association and International Geriatric Oral Research Group. She served as President for the Section of Gerontology and Geriatrics Education Group from the American Dental Education Association. She was part of the National Faculty Advisor Committee for the Hispanic Dental Association and she is a Board Member of the North Texas Hispanic Dental Association.
Dr. Tapias was invited speaker during the last Southwest Dental Conference in areas of her field (Geriatric Dentistry) as well as invited lecturer during IADR conferences in previous years.
She is the planner and creator of the Linda C. Niessen Geriatrics Symposium with the only vision of promoting Geriatric Dentistry training in annual basis, for Faculty Members, Dentists, Hygienists and Dental/Hygiene Students, fostering   the best oral care for the senior population in our community.
---

TAMCOD Office of CE Registration Information, Certifications & Cancellation/Refund policy:
Texas A&M University College of Dentistry is an ADA CERP Recognized Provider.
QUESTIONS: Please feel free to call us at 1-214-828-8238. For quicker responses, please email your questions through the online registration website.
ADA CERP is a service of the American Dental Association to assist dental professionals in identifying quality providers of continuing dental education. ADA CERP does not approve or endorse individual courses or instructors, nor does it imply acceptance of credit hours by boards of dentistry.
Concerns or complaints about a CE provider may be directed to the provider or to ADA CERP at www.ada.org/cerp. Continuing education credits issued for participation in the CE activity may not apply toward license renewal in all states/provinces. It is the responsibility of each participant to verify the requirements of his/her state/provincial licensing board(s).
CONFIRMATIONS: Will be sent by e-mail to the official email address provided by the attendee to the registration website. Exact email is necessary.
REGISTRATION CANCELLATION: Tuition is refundable if a course is canceled by the Office of CE. A $50 fee will be assessed for any course cancellation. All payments by check or cash are deposited into the Texas A&M account and CANNOT be refunded. "No Shows" for a course forfeit all tuition. Confirm notification of cancellation by e-mail.The CE Office cannot be held responsible for a non-refundable airline ticket.
When & Where

Texas A&M College of Dentistry
3302 Gaston Avenue
Room 605
Dallas, TX 75246


Friday, May 17, 2019 from 8:30 AM to 4:30 PM (CDT)
Add to my calendar
Organizer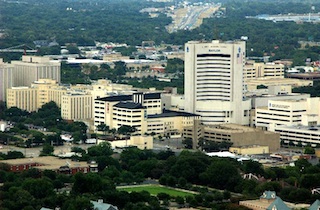 As a distinguished resource for dental education in Texas for more than 100 years, Texas A&M College of Dentistry in Dallas is dedicated to combining higher education and research with community service.
The college opened its doors in 1905, was affiliated with Baylor University from 1918 to 1971 and spent the next 25 years as an independent, private institution.
In 1996, the College of Dentistry entered an entirely new era as a member of The Texas A&M University System. In 1999, the college became a founding component of the Texas A&M Health Science Center.
---