Description
Greater is Coming!

Luke 9:10-17
Calling all ministers, church leaders, prayer leaders, Intercessors, Prayer Warriors, Prayer Teams and people who love people and people who love God. Men and Women of God let's come together and believe in the Power of Effective Prayer to bring greater blessings.

We are praying for Greater in your:
Family - Mariage - Relationships - Finances - Career - Faith
Spiritual life - Hope - Health - Love - Thought life - Prosperity
Greater for your/our:
Children - Lost loved ones - Nation - State - Churches - Leaders


We are made to Win the Battle on our Knees!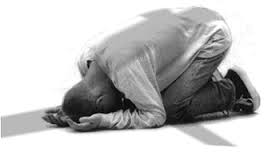 Join the Prayer Movement!
A Prayer Movement has started
That exults the LORD, not people

That rely's on the Holy Spirit, not traditions

That unites the Church and moves us to greater faith

That moves our circumstances, communities and our country to victory over the enemy

That believes signs and wonders follow the prophetic Word of God
GET ON BOARD!
Prepare Your Future through Prayer and Fasting and together we can make an Eternal Impact.
FAQs
Where can I contact the organizer with any questions?
For questions please call Rev. Danielle Martin Moffett at dmmoffett@arisingministries.com or 302.559.3811
Date and Time
Location
Embassy Suites by Hilton Newark Wilmington South
654 South College Avenue
Newark, DE 19713