Description
Once a year, The Motion Picture Association of Haiti (MPAH) comes together with various businesses, civic leaders, renowned Haitian actors, and Hollywood actors of Haitian descent to celebrate the advancement of Haitian Art, specifically the Haitian Movie industry.

Please join us on October 29th at the Lantana in Randolph, MA to celebrate the best of the best in the Haitian Movie Industry.
Visit www.haitimovieaward.com to learn more about the 7th Annual Haiti Movie Awards.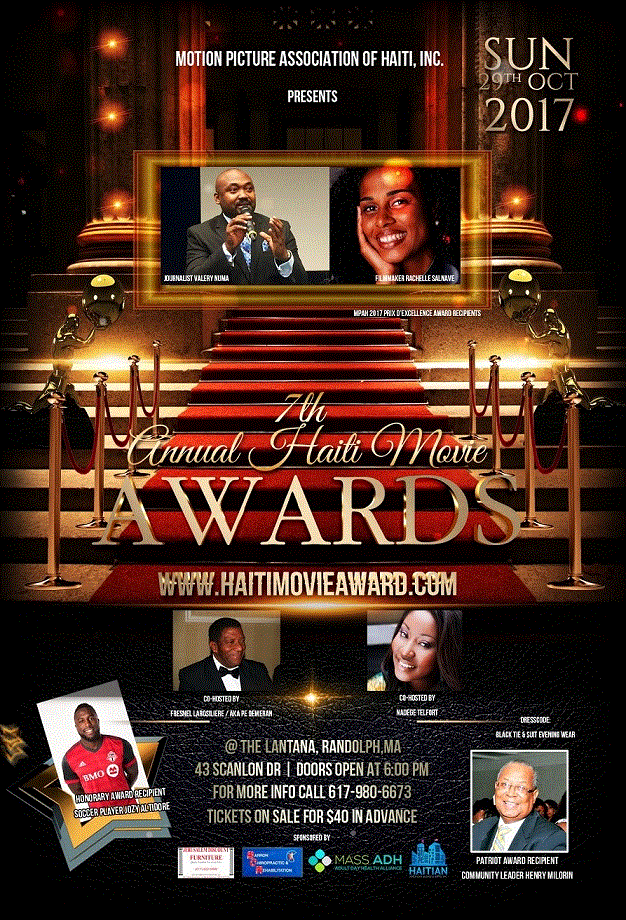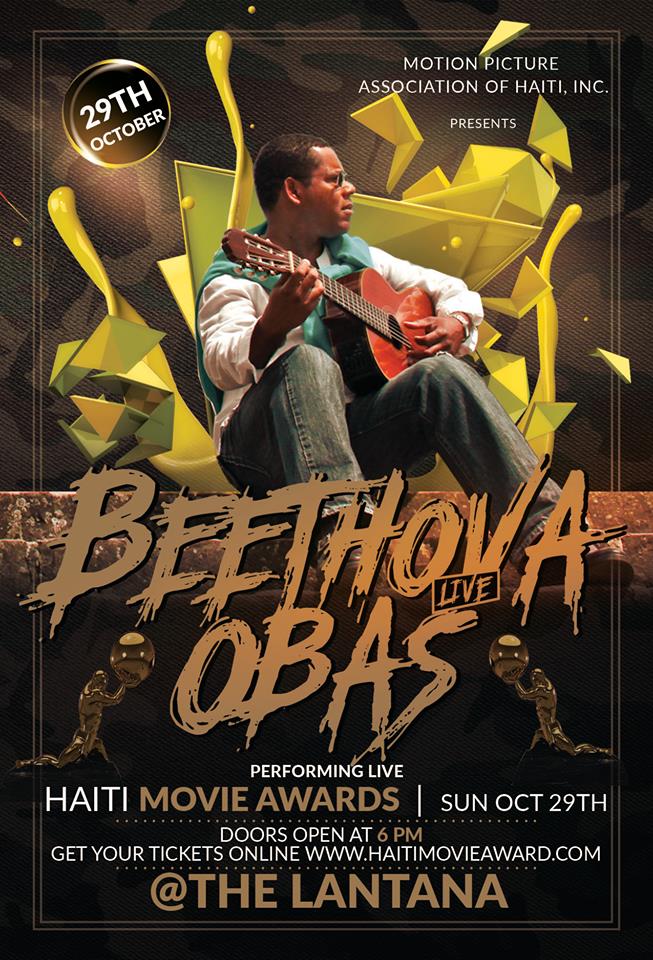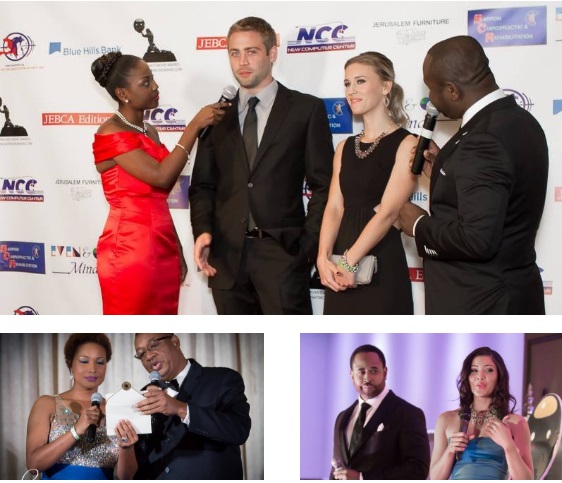 Sponsorship opportunities are available!
Please contact us today: contact@mpahaiti.org or haitimovieaward@gmail.com