Description
The 7th annual Good Life Awards party is here and we are changing it up! This year we have made this event an exciting, top-notch champagne breakfast, to keep it fun, fresh, and easy for all to attend! As always, six really good people who have impacted LIFE in a very positive way will be honored on Thursday, December 13th with a solid steel award custom designed by Mike Leeson of Industrial Revolution.
The winners for this year already selected include John Seibert - Valpo Parks Director, Jerry Davich - NWI columnist at Post-Tribune, Ken Elwood - Attorney at Rhame, Elwood, and McClure, Thomas McDermott Jr. - Mayor of Hammond, and Kyle Granat - Engineering Director at MakerGear.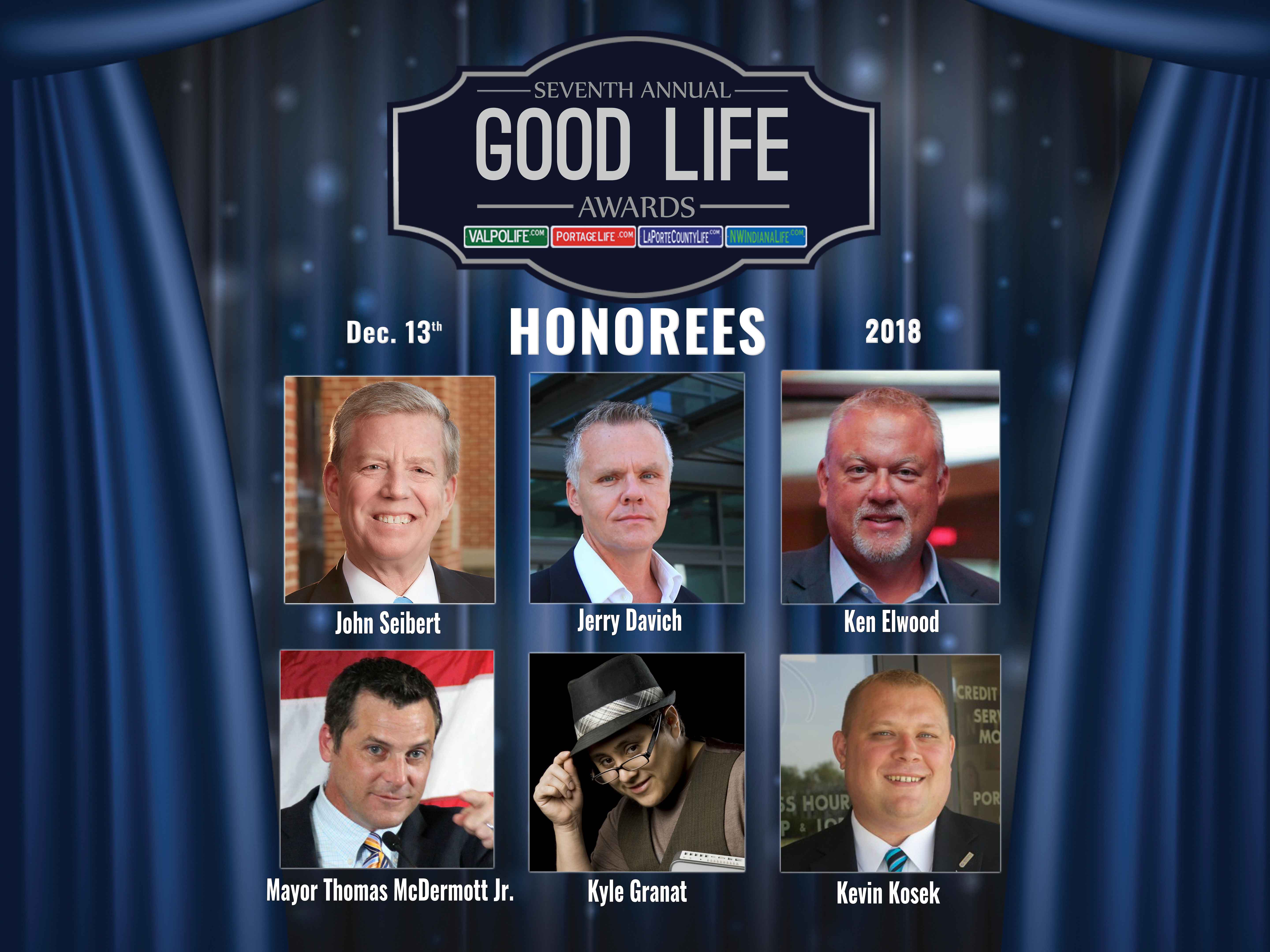 They join an incredible cast of past winners that have inspired us at the Life sites.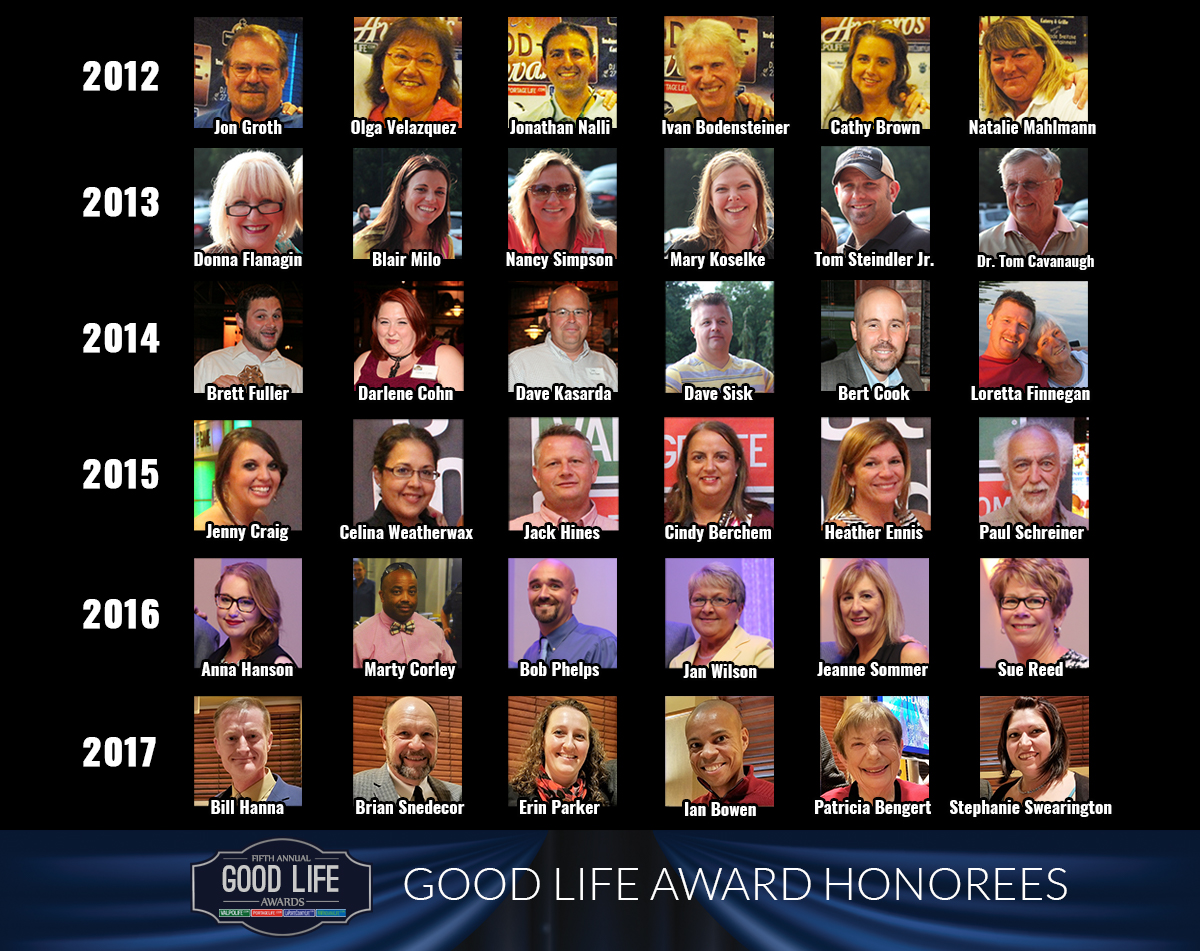 Three awesome non-profit organizations will be chosen the very morning of our event to receive a full year-long marketing campaign on the Life networks to drive their message and campaigns, voted on by our very own Good Life attendees. The #Vote4Good contest will happen during the morning of the Good Life Awards and all attendees will be able to vote for their favorite non-profit group. Whether you are a community leader, humanitarian, admirer, an employee, or have been blessed by one, we want your vote!

These outstanding organizations are competing this year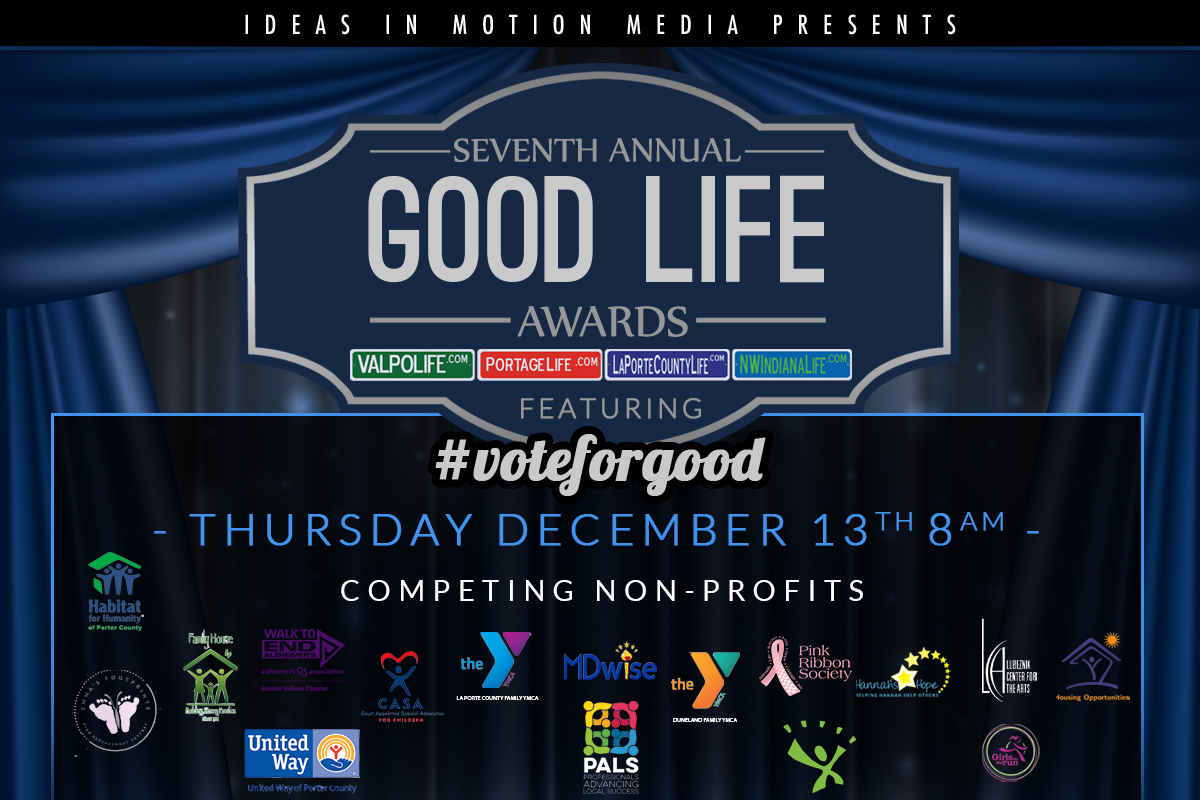 $40 ticket purchase includes a breakfast buffet and champagne! To reserve full tables please call Stephanie Swearington at 219-707-5023