Description
Join the next generation of young professionals and philanthropists in supporting GLIDE's more than fifty year legacy of love, leadership and community on Saturday, August 13, 2016 from 8pm-12am! VIP Reception is available from 7pm-8pm for special ticket holders.

The 7th Annual GLIDE Legacy Gala — now the most established and well-attended young professional gala in San Francisco — will welcome over 1,000 guests and honor three luminaries with the 2016 LegacyAwards for their social impact on the San Francisco Community and their commitment to GLIDE.
This year's gala will award Felicia Horowitz, philanthropist and human rights advocate with the Janice Mirikitani Award; Van Jones, President & Co-Founder of Dream Corps and CNN Political Contributor with the Cecil Williams Award; and Sarah Shourd, author, educator, prisoner rights advocate with the Community Hero Award.
Throughout the evening, guests will enjoy musical performances from the internationally renowned GLIDE Ensemble and the Change Band under the musical direction of Clifford Coulter and choral direction of Vernon Bush along with beats from DJ KingMost. Hosted by the GLIDE Legacy Committe, join Rev. Cecil Williams, Janice Mirikitani and the GLIDE family and celebrate one of San Francisco's most beloved and iconic organizations and learn how GLIDE is making an impact. Lavish hors d'oeuvres will be provided by San Francisco's hottest restaurant sponsors 25 Lusk, Aventine, Black Bark, Casa Sanchez, Cityscape at the Hilton SF, Cumaica Coffee, Fang, Judy's Breadsticks, KC Catering, Limon, Semifreddi's Bakery, Woodhouse Fish Company and many more. Exclusive libations from Barefoot Wine + Bubbly, Epidemic Ales, SKYY Vodka, Wild TurkeyBourbon, Espolon Tequila, Aperol and many more!
Stay tuned for the GLIDE Legacy Gala Auction on eBay!
In addition, the GLIDE Legacy Committee will host an online auction fundraiser on eBay featuring a variety of unique items that offer the ultimate in music, food, wine, travel, sports and lifestyle experiences from San Francisco to New York! The auction will run August 13-23 and can be found at ebay.com/glidesf.
100% of the evening's proceeds will benefit GLIDE programs.
Thank you to our 2016 GLIDE Legacy Gala Sponsors!
IMAGINE


ENVISION


EMPOWER


MEDIA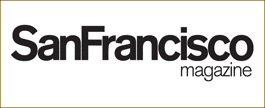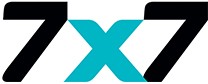 2016 GLIDE Legacy Awardees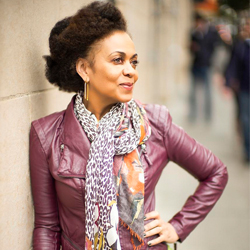 Felicia Horowitz is the 2016 Janice Mirikitani Award recipient. A philanthropist, human rights advocate and beloved member of the GLIDE family, Felicia dedicates her life's work to the underserved. She is a passionate advocate for LGBTQ rights, food justice, harm reduction and violence prevention. Through her work with the American Jewish World Service, she has served marginalized communities abroad from sex workers in Cambodia, transgender communities in Uganda, people without water rights in Bolivia, to the disenfranchised Haitians in the Dominican Republic. Bridging the divides, she unites people across technology, community and culture through insightful conversations and inclusive experiences.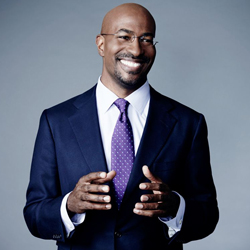 Van Jones is the 2016 Cecil Williams Award recipient. Van Jones is the President & Co-Founder of Dream Corps. Current initiatives, #cut50, #YesWeCode, and Green For All create innovative solutions to "close the prison doors, open the doors of opportunity, into a new green economy." A Yale- educated attorney, Van has written two New York Times Bestsellers: The Green Collar Economy, the definitive book on green jobs, and Rebuild the Dream, a roadmap for progressives. Van is a correspondent for CNN and regular guest on political talk shows. In 2009, Van worked as the green jobs advisor to the Obama White House. There, he helped run the inter-agency process that oversaw $80 billion in green energy recovery spending.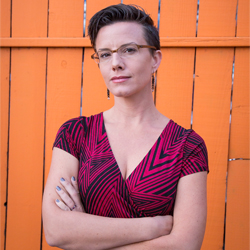 Sarah Shourd is the 2016 Community Hero Award recipient. Sarah Shourd is an author, prisoner rights advocate, Contributing Editor at Solitary Watch, and a Visiting Scholar at UC Berkeley currently based in Oakland, California. Sarah was held as a political hostage by the Iranian government from 2009-2010. She was captured, along with her two companions, while hiking near the unmarked Iran/Iraq border in semi-autonomous Iraqi Kurdistan while on a weeklong trip from her home in Damascus, Syria. Sarah was held incommunicado in solitary confinement for 410 days before being released, without a trial or any evidence shown against her, by President Ahmadinejad on "compassionate grounds," a move designed to ease international pressure against the Iranian government. She now writes, speaks and advocates against the use of prolonged solitary confinement in U.S. prisons. She's written for The New York Times, CNN, Mother Jones, San Francisco Chronicle, Salon, Huffington Post and is a regular contributor for Daily Beast. Shourd co-authored a memoir A Sliver of Light: Three Americans Imprisoned in Iran. She also co-edited an anthology Hell is a Very Small Place: Voices from Solitary Confinement, to be published by New Press in 2016. The World Premiere of her play, The Box, is currently running at Z Space in San Francisco through the end of the month.