Description
7th Annual Future of Healthcare Forum
Digital Health 2017
by AAJ Technologies and SFHHA
Join AAJ Technologies for the 7th Annual Future of Healthcare Forum | Digital Health 2017 at Microsoft in Ft. Lauderdale, Florida on November 14, 2017.
This is a must-attend event for senior executives seeking to prepare healthcare organizations to meet the needs of a rapidly transforming industry
What you learn from this event will help YOU and your organization tap into the $300 billion estimated savings the digital revolution in healthcare will create!
The most important trends in digital health – along with networking and learning from 8 amazing speakers and over 60 of your industry peers – are about to change the trajectory of your career and your organization!
Tap into Digital Health initiatives to dramatically improve:
Patient Experience and Engagement
Customer Acquisition and Retention
Operational Efficiencies
Discover how to successfully develop digital capabilities from the industry experts who are leading the transformation of healthcare.
---
SPEAKERS
Cal Austin | Lead Instigator Worldwide Innovation, Pfizer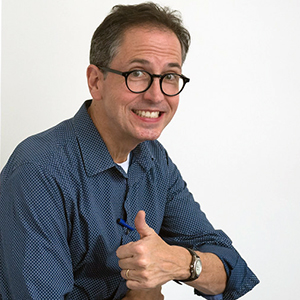 Cal Austin is a fun-loving innovation enthusiast, currently with Pfizer's Worldwide Innovation Team, responsible for their North and Latin American Regions. His experience has included many roles in sales, operations, and training. The common thread throughout his career has been a focus on creative problem solving and group facilitation. He has used Dare to Try, Design Thinking, Open Space Technology, Gallup StrengthsFinder, and other tools to help teams find solutions to their most challenging business pursuits.
Dr. Jacques Orces | CMIO and Medical Director for Telemedicine, Miami Children's Health System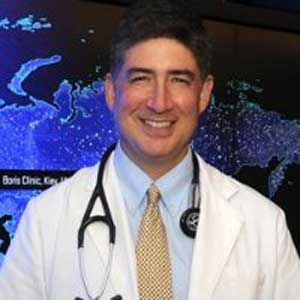 Dr. Orces received his undergraduate degree from Arizona State University and his medical degree from Nova Southeastern College of Osteopathic Medicine. He completed his pediatric residency at Miami Children's Hospital and practiced general pediatrics at Miami Children's Hospital until 2010 when he joined the hospital's EMR team part-time as a physician liaison to the IT department. In 2012 he was named the Chief Medical Information Officer and Medical Director for Telemedicine for the Miami Children's Health System. Dr. Orces has a masters degree in biomedical informatics and is board certified in pediatrics and in clinical informatics.
Dave Meyers | National Director US Life Sciences, Microsoft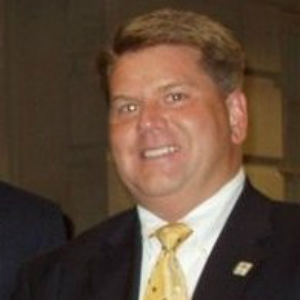 Dave Meyers is Director of Business Development and the National Director for the U.S. Life Sciences Industry unit at Microsoft. He is focused on business development, strategy and managing the portfolio of solutions in pharmaceuticals, genomics and precision medicine – collaborating with partners and customers to transform their health businesses. He is passionate about the promise of artificial intelligence, machine learning and genomics and accelerating their impact in healthcare and on individuals' health.
Dave has an extensive background in Health IT Policy and was directly involved in the national policy and technical dialog on the ARRA / HITECH Acts, the Affordable Care Act, worked directly with CMS on the MITA development and has published several whitepapers and spoken at many industry events on the topic of public health and human services transformation. Dave has also worked with NMQF and PhRMA on data analysis, tools and policy to address disparities in clinical trials; worked with and the FDA and FCC on Rural Broadband policy to support mHealth, virtual health and remote monitoring and more recently has been engaged in the Precision Medicine Initiative.
Dave began his career at Microsoft in 1997 and prior to joining the Microsoft Health & Life Sciences organization, he held various technical, program management, and product development positions and contributed to the development of the following products: Microsoft SharePoint Portal Server, Microsoft BizTalk Server, Microsoft Site Server and Microsoft Commercial Internet System. He graduated from the University of Washington's Foster School of Business and the Public Sector-Healthcare Program from The London Business School.
Jessica Higgins | Chief Operating Officer, Gapingvoid Culture Design Group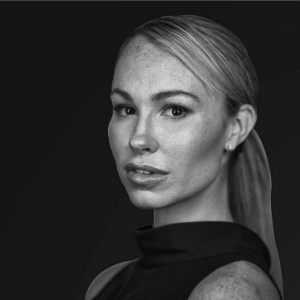 Jessica Higgins is Chief Operating Officer of Gapingvoid Culture Design Group, a team of inspired individuals based in Miami, Florida, with clients worldwide, including Microsoft, Zappos, Roche, Pfizer, L'Oreal and many others. She and her team deliberately design end-to-end culture solutions that help people connect emotionally to their organization's most important outcomes. She works in healthcare, Pharma, finance, higher education, governments and Fortune 500 corporations. She is a public speaker, strategist and published author in the future of healthcare, and recently co-authored the keynote talk alongside Pfizer on the Future of Healthcare for DPharm 2017: Disruptive Innovations to Advance Clinical Trials on the topic of blockchain. She holds a Juris Doctor in Law, A Masters in Business Management Science, and a Black Belt in Lean Six Sigma with specialty in Design for Six Sigma.
Percy Lopez | Chief Information Officer, Orizon360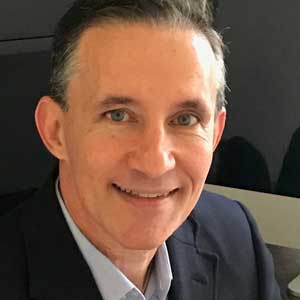 Percy Lopez is a Healthcare executive focused on helping companies navigate the complexities of Managed Care/Value Based agreements through business process development and the implementation of Population Health analytics software. Prior to his transition to healthcare, he held IT executive positions in the hospitality sector leading teams of 100+ associates, managing capital and expense budgets of $40M+ and developing business and technology strategies for publicly traded Fortune 500 companies.
Ed Dibeler | CIO/CTO, Automated Healthcare Solutions
Ed left the corporate IT world in 2000 to start Puma Telecommunications, a fully skilled IT consulting firm. Focusing on software development and integration, began creating hybrid voice and data systems which revolutionized the way communication and data worked together. Network infrastructure projects were also a large part of the offering from Puma. In 2008, Puma Telecommunications was contracted by AHCS, a leader in physician dispensing software systems, to assist its technology division with certain challenges it was facing in the voice and data arena. The partnership continued until 2012 when Ed was asked to serve as consulting CIO for ezVerify, a subsidiary of AHCS. In 2013, Ed officially became CIO for AHCS and ezVerify.
Andrew Satz |Director of Data Science Consulting, Metrix Labs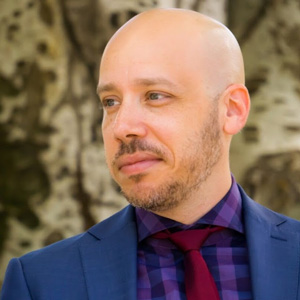 Andrew Satz is the Co-Founder and Director of Data Science Consulting at Metrix Labs, a firm specializing in machine learning, predictive analytics, and artificial intelligence solutions. Andrew's work is focused on translating business challenges into data-science-driven solutions in healthcare, pharmaceuticals, and telecommunications. He is deeply passionate about real-world and realistic applications of machine learning, natural language processing, and predictive analytics and the impact AI can have on making life smarter and easier.
Andrew and his team's work in healthcare at Metrix Labs have included cost and revenue enhancements, scheduling optimization, and patient retention. They have designed business solutions utilizing predictive modeling for hospitals and ACOs, including predicting patient leakage to ensure patients stay within a hospital system, rebuilding the CMS hospital quality metrics algorithm to optimize strategies to achieve a higher star rating, and tracking patient movement through the healthcare system to determine inefficiencies and underutilization of clinical staff.
Prior to co-founding Metrix Labs, Andrew spent nearly 20 years consulting in the health insurance and pharmaceutical industries. He holds a Bachelor's in Economic-Philosophy and a Master's Degrees in Data Science, both from Columbia University. His education and research in behavioral science, algorithms for data science, exploratory data analysis, data visualization, regression models, Bayesian inference, machine learning, neural nets, and distributed files systems allows him to understand both the near-term possibilities and current limits of artificial intelligence.
Murray Izenwasser | VP, Digital Transformation, AAJ Technologies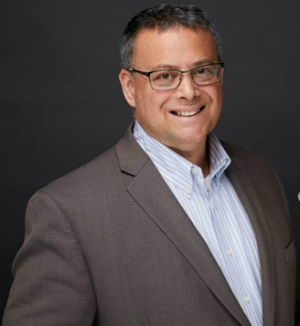 Host and Master of Ceremonies
Murray has been working on digital, web, and mobile based systems, content, platforms, technologies and marketing since the mid-'90s, and is a recognized expert in online, integrated, and social marketing techniques. His clients over the years have included some of the world's largest and most recognized brands. Prior to AAJ he co-founded and ran a successful digital marketing and technology agency for 7 years, and has held senior positions with some of the world's largest digital agencies, including both Razorfish and Sapient. He is a frequent speaker at both marketing / technology and industry events.
More great speakers to be announced soon!
---


WHO SHOULD ATTEND?
Senior executives seeking to prepare healthcare organizations to meet the needs of a rapidly transforming industry should attend the 7th Annual Future of Healthcare Forum | Digital Health 2017.
Job
titles
include:

Founder/CEO

CIO

COO

CMO

CTO

Healthcare Operations

Emerging Technologies

Connected Health

Digital Marketing

Digital Strategist

Digital Operations

Digital Health
Director level and above in IT, Business, Marketing/Sales.

Types of companies include:

Healthcare Providers

Healthcare Payers

Healthcare ISV's

Pharmaceutical Companies

Life Science Companies

Healthcare Startups

Medical Device Companies
*If you're a vendor and would like to participate, click here to contact us about available opportunities.
*VIP codes only honored for executive level leadership in healthcare organizations.
---
AGENDA:
(Subject to change)
11:00 to 12:00 – Check-in, Lunch, and Networking
12:00 to 12:05 – Jim McKeen, Director of Healthcare Solutions, AAJ Technologies – Welcome
12:05 to 12:30 – Murray Izenwasser, VP, Digital Transformation/CMO, AAJ Technologies – Opening Remarks and Interactive activity
12:30 to 12:55 – Dr. Jacques Orces, CMIO and Medical Director for Telemedicine, Miami Children's Hospital – Telemedicine: If You're Not at the Table You May be on the Menu
12:55 to 1:20 – Percy Lopez, Chief Information Officer, Orizon360 – Population Health Analytics – You Know You Need It, but Are You Prepared to Succeed?
1:20 to 1:40– Andrew Satz, Co-Founder and Director of Data Science Consulting, Metrix Labs – Artificial Intelligence and Healthcare Today, Tomorrow & in the Future
1:40 to 2:05 – Break
2:05 to 2:35 – Cal Austin, Lead Instigator Worldwide Innovation, Pfizer – Let's Get Small – Thinking Like a Start-Up
2:35 to 3:00 – Jessica Higgins, Chief Operating Officer, Gapingvoid Culture Design Group – Deliberately Designing the Future of Healthcare Culture
3:00 to 3:25 – Activity led by Cal Austin
3:25 to 3:50 – Break
3:50 to 4:15 – Dave Meyers, National Healthcare Director of Business Development, Microsoft – "Microsoft Point of View – Innovation and Digital Transformation in Healthcare"
4:15 to 4:40 – Ed Dibeler, CIO/CTO, Automated Healthcare Solutions
4:40 to 5:00 – Panel Discussion with Speakers plus Audience Q&A
5:00 to 6:00 – Happy Hour / Networking
---
PARTNERS: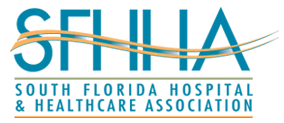 ---
ABOUT THE VENUE: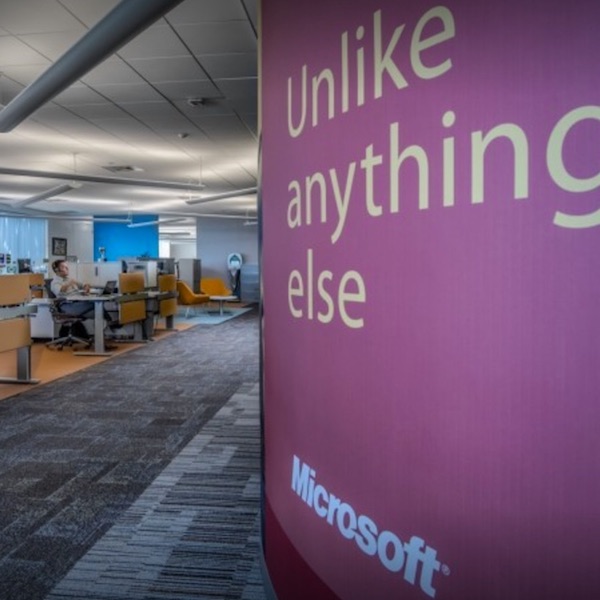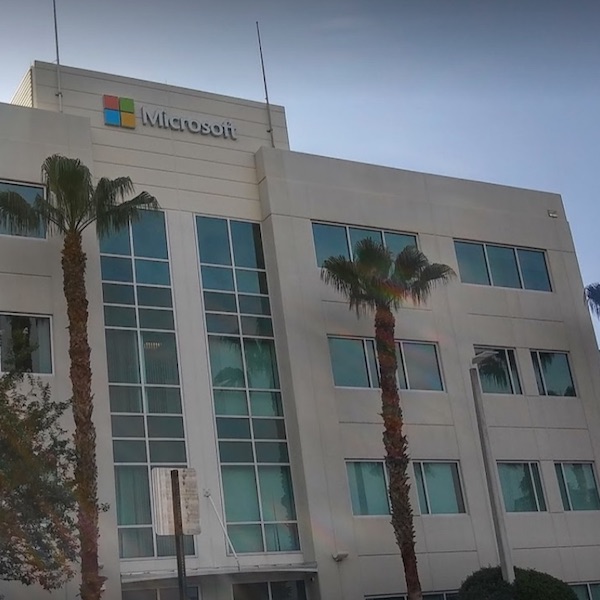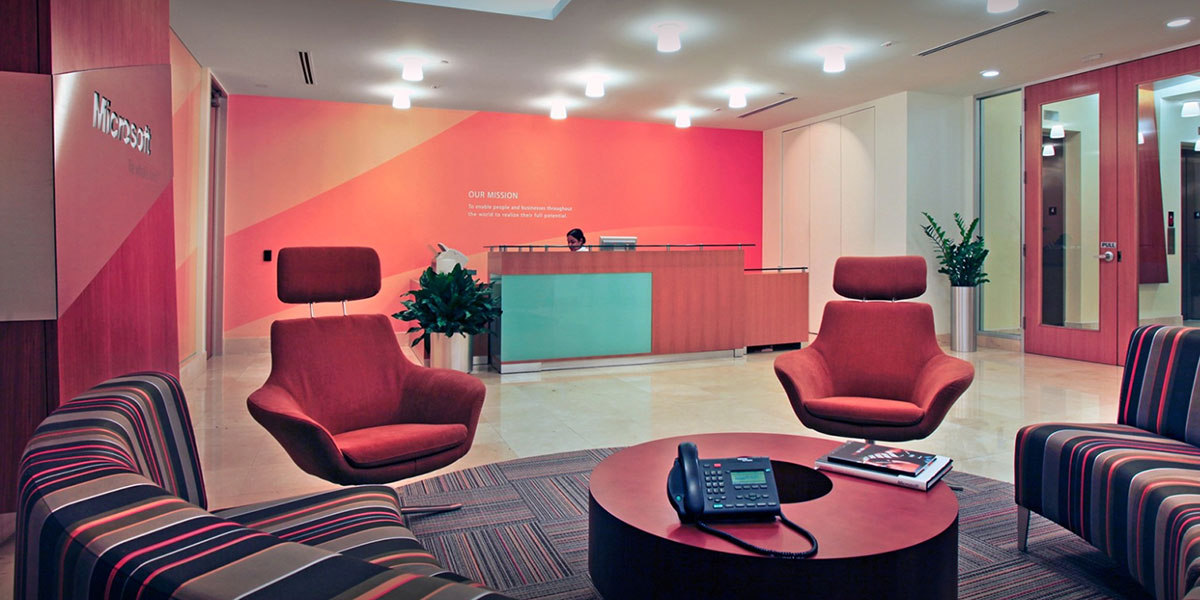 7th Annual Future of Healthcare Forum | Digital Health 2017, will be held at:
Microsoft Fort Lauderdale
6750 N Andrews Ave # 400,
Fort Lauderdale, FL 33309
Ample on-site parking is available for attendees