7th Annual Emerging Trends Runway Show During Boston Fashion Week 2014
When and where
Location
Boston Center for Arts 539 Tremont St. Boston, MA
Description
Note: We highly recommend that you get your tickets as soon as possible for guaranteed admission to the event. Ticket prices will increase as the event gets closer.
_________________________________________________________________________________
"A gathering of jewelry, shoe, men's, and women's collections from diverse cultural backgrounds not only makes this event interesting, but also lands Boston on the map for fashion in the United States."
- Joonbug.com
"Emerging Trends premiered in 2008 as part of the Boston Fashion Week and has been providing a unique networking opportunity for new designers ever since. Every year it's growing and attracting more and more talent, press and fashion celebrities."
-Examiner.com

"The designs were unique and artistic, leaving onlookers waiting for the next installation of the Emerging Trends runway show."
- Anokhi Magazine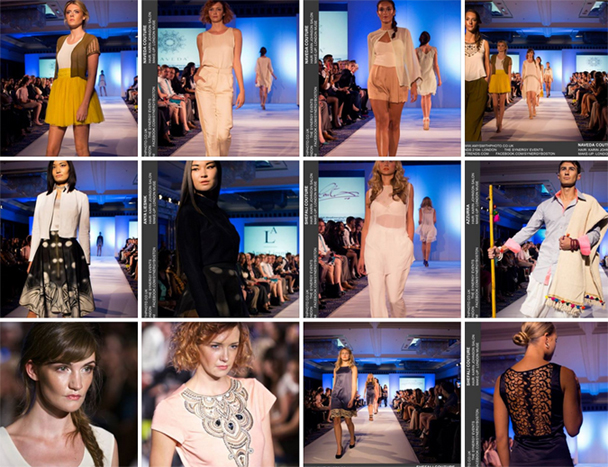 .
The 7th Annual Emerging Trends Fashion Show presented by ShopEmergingTrends.com will be held on Oct 11th, 2014 during Boston Fashion Week. The participating international designers will create brief fashion shows in order to best showcase their individual designs and artistic abilities. This is an extraordinary opportunity for emerging fashion designers to showcase their talent and ability to a variety of sponsors, buyers, press, and media.
The 2008-2013 Emerging Trends events demonstrated great success for participating designers and sponsors. This event is an incredible opportunity for emerging designers from all over the world to showcase their designs to a variety of sponsors, buyers, press and media, as well as gain extensive exposure on the east coast. This is our 10th installation of the Emerging Trends show which has been presented in NY, Paris and London beyond Boston.
This year's theme of the event is Fashion meets Technology. Guests of the show will be able to buy new and exclusive items directly from their mobile devices at the show hot off the runway from ShopEmergingTrends.com.
Are you ready to see our designers show off their talent on the 80 foot runway?
EVENT SCHEDULE:
7 PM: Registration and Networking
8 PM:
Aussi Bella (USA)
Joyce Penas Pilarsky (Philippines/Germany)
ShopEmergingTrends.com Collective Show
9 PM:
Jungsu J Choi (South Korea/USA)
Maj (USA)
Capital T (Indonesia)
Taylor Lane Designs (USA)
10 PM:
Gate 26 - Modern Vintage (USA, UK and France)
Brigid Horlander (USA)
Anya Liesnik (Germany)
NuVu Studio (USA)
Special closing presentation by MIT's Open Style Lab
Official Website and Designers: http://www.theEmergingTrends.com/boston
Hosted by: Miss Maine 2013: Ali Clair
Did someone say FREE Outfits?
For a Limited Time, shopEmergingTrneds.com is giving away one dress every month to a lucky winner! Click on the image below to learn more.

CHARITY:
A portion of the front tickets will benefit - The One Fund (the non profit was formed to assist victims and families affected by the tragic events at the Boston Marathon on April 15, 2013). https://secure.onefundboston.org
Makeup by: Paula Lesavoirfaire & Jannicke Welde (and Co.)
Hair by: Salon Eva Michelle - www.salonevamichelle.com
Video Team: Northern Pictures: www.northern-pictures.com
Join our Social Media Pages:
Facebook: http://www.facebook.com/SYNERGYBoston
Twitter: http://www.twitter.com/SYNERGYBoston
Past Press: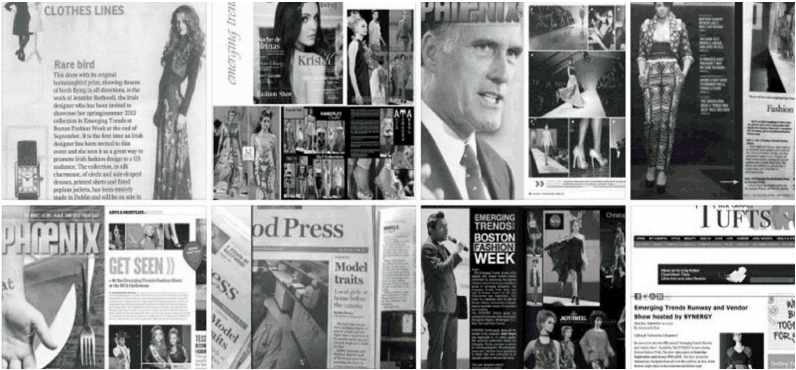 Vogue (UK), Tell Us Fashion (UK), Lucire (USA), Planet Fashion TV (USA), State of Style Channel TV (Sweden), Wolfenstein Magazine (Germany), Klassik Magazine (Germany), The Fashion Globe Magazine (France), A Stylists Diary Blog, Style Blog UK, Stylezza Magazine (London), Factice Magazine, Fashion One TV
You Could Win Free Tickets to our next BIG EVENT!
All ticket sales are final. We do not provide refunds.
By purchasing tickets, ticket holder (and/or) guest(s) agrees to indemnify and hold harmless producer, facility, and representatives of the same, for all claims by guest, guest agents, employees, contractors, or by any other person, arising out of any act or omission in any way related to guest's attenence of the event. Guest waives, without limitation, all claims for damage, destruction, loss or theft, personal injury and any other act or failure to act of producer.