7th Annual CUSBA Cross-Border Economic Forecast Meeting

Tuesday, February 5, 2019 from 11:30 AM to 2:00 PM (EST)
Event Details
CUSBA 
SIGNATURE EVENT 
7th Annual Cross - Border
Economic Forecast Meeting
& 
Luncheon Presentation  
             
CUSBA is pleased to host our 7th Annual Cross-Border
Economic Forecast Meeting at the:
Federal Reserve Bank of Chicago
Detroit Branch - Visitors Center

1600 East Warren Avenue, Detroit, Michigan 48207 
Tuesday February 5, 2019 
AGENDA 
11:30 am to 12:00 - Registration & Networking 
12:00 to 1:45 pm - Lunch & Economic Forecast 
  1:45 to 2:00 pm - Bank Vault Tours 
---
2019 GUEST PANELISTS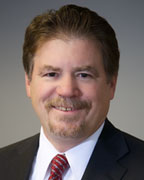 Paul Traub is the Senior Business Economist at the Detroit Branch of the Federal Reserve Bank of Chicago where his responsibilities include both research and current analysis. Prior to joining the economic research department of the Chicago Fed, Traub was the president of Scenario Economics LLC and senior economist for Americas Commercial Transportation Research Company, LLC (ACT Research).Traub retired in 2008 from the position of corporate economist with 25 years of service at Chrysler LLC. He worked in Chrysler's corporate economist's office for over 17 of those years where his responsibilities included tracking the economy and forecasting its impact on North American auto sales; supporting new product development; and speaking to auto dealers and numerous professional organizations. His speaking engagements have included the Michigan and Ohio Governors' Councils of Economic Advisors, the Society of Automotive Analysts Automotive Outlook Conference, the Forum on Global Energy, Economy and Security (The Aspen Institute) and the Bear Stearns Global Transport & Logistics Conference. Traub currently is on the board of directors of the Detroit Association of Business Economists; is a member of the National Association of Business Economists and the Detroit Economic Club; is on advisory boards for Lawrence Technological University College of Management, Baker College of Flint Business School and the U.S. Army TACOM LCMC; and has served as an adjunct faculty member at Oakland University in the School of Business. He holds a B.B.A. from the University of Michigan - Dearborn and an M.B.A. from Oakland University.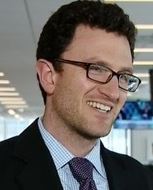 William (Bill) Adams is vice president and senior economist for The PNC Financial Services Group. In this role, he is responsible for PNC's forecasts of international economic conditions and exchange rates, covering emerging Asia, the European Union, Canada and Latin America. Adams also contributes to analysis of the US national economy and regional economies within PNC's core footprint. Adams serves as PNC's spokesperson on international economic issues, and frequently presents to PNC clients on the economic outlook. He is widely quoted in the financial press and is a regular guest on Bloomberg, CNBC, and other broadcast programs. Adams was promoted to vice president in February 2015, and in April 2018 was elected a member of the PNC Institutional Asset Management Investment Policy Committee.
During his tenure in the PNC Economics Division, the team has been recognized as the most accurate forecasters of the US economy (Consensus Economics, 2017), the euro to US dollar exchange rate (Bloomberg, fourth quarter of 2016), and the Australian dollar to US dollar exchange rate (Bloomberg, first quarter of 2017). Adams joined PNC in 2011 after serving as resident economist for The Conference Board China Center from 2009 to 2011. In that position he served as spokesman on the Chinese business cycle and was a designer of The Conference Board Leading Economic Index for China®, a widely-followed, market-moving economic indicator. Adams lived in China for five years and is fluent in Mandarin Chinese. He is co-author with Damien Ma of In Line Behind a Billion People: How Scarcity Will Define China's Ascent in the Next Decade, published in 2013 by the Financial Times Press, and translated into Chinese in 2014 by Gusa Publishing (Taiwan).
He is an associate of the University of Pittsburgh Asian Studies Center, former codirector of the Pittsburgh Warburg Chapter of the American Council on Germany, and former President of the Economic Club of Pittsburgh, a local chapter of the National Association of Business Economics (NABE). Adams holds a master's degree from the Johns Hopkins School of Advanced International Studies and a bachelor's degree from Harvard.
---
EVENT SPONSORS 
PLATINUM SPONSOR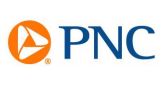 The PNC Financial Services Group, Inc. is one of the largest diversified financial services institutions in the United States, organized around its customers and communities for strong relationships and local delivery of retail and business banking including a full range of lending products; specialized services for corporations and government entities, including corporate banking, real estate finance and asset-based lending; wealth management and asset management.
GOLD SPONSOR 

Clayton & McKervey is a full-service public accounting firm specializing in tax, assurance, accounting and consulting services for the growth-driven business. We're proud of our Michigan roots, but consider the entire world our workplace. Our clients are middle-market companies competing in the global marketplace. They're headquartered here in the U.S. and abroad. At Clayton & McKervey we think and act like entrepreneurs; speaking the same language as our entrepreneurial clients. Since 1953, the award-winning Clayton & McKervey team has been providing tax, accounting, assurance, and consulting services to companies based both here and abroad.
Contact Amber Dunn to discuss potential sponsorship opportunities.
 AMBER DUNN
amberdunn9@gmail.com
---
 SPECIAL SECURITY SCREENING
The Federal Reserve Bank of Chicago's Detroit Branch Visitors Center is a unique venue. 
All individuals visiting the Visitors Center will be subject to the Federal Reserve Detroit Branch screening process which requires your name to be registered at the front security gate, all Visitors Must Show Government - Issued Photo ID before entering the visitors centre and all visitors and items are subject to X-Ray Security Clearance.
NO TICKETS SOLD AT THE DOOR
PLEASE ALLOW 10 EXTRA MINUTES
FOR SECURITY.  
CUSBA will be arranging a post event tour of the Federal Reserve Bank of Chicago Detroit Branch that includes a discussion of the US Federal Reserve System and a direct view into the cash department which processes and disburses Millions of US Currency across the Michigan and Mid-Western area banks on a daily basis. 
---
For Additional CUSBA Event Information and Sponsorship / Partner Opportunites Contact: 
Amber Dunn, Marketing Coordinator & Senior Administrator. 
 amberdunn9@gmail.com
---
The Detroit Branch is the only branch office of the Federal Reserve Bank of Chicago. Founded in 1927, the bank was originally located in downtown Detroit and has since relocated to a building in Detroit's Eastern Market Historic District. Sitting on 17 acres of land, the $80-million, 220,000-square-foot building is one of the most secure and heavily guarded structures in the city of Detroit. It houses one of the largest single repositories of currency in the country and is responsible for destroying old money, sending out new money to banks, inspecting currency for counterfeit bills, and conducting extensive economic analyses. It also ensures that banks comply with regulatory requirements.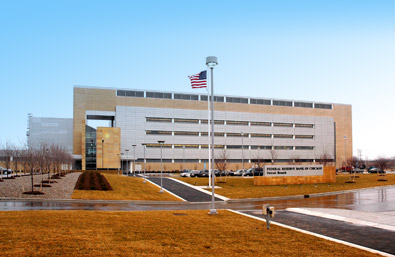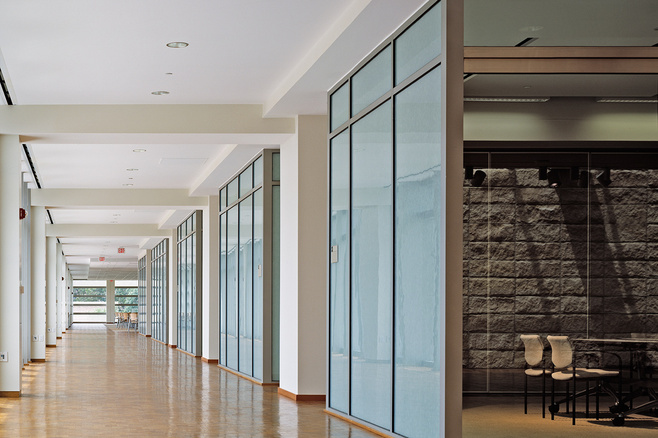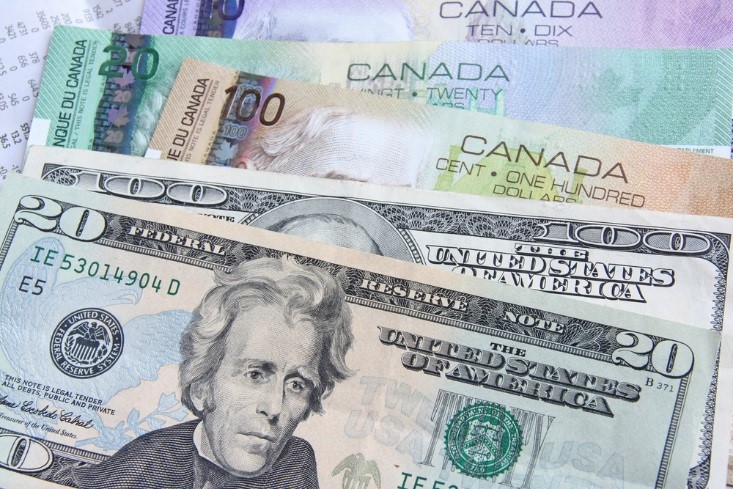 When & Where

Federal Reserve Bank - Detroit Branch
1600 East Warren Avenue
Detroit, MI 48207


Tuesday, February 5, 2019 from 11:30 AM to 2:00 PM (EST)
Add to my calendar
Organizer
CUSBA – The Canada – US Business Association has provided leadership and foresight since 1992 as one of the premier voices for the Canadian and American business communities. CUSBA plays host to a number of events through the year, and provides regular news and updates on key issues related to Canadian and US business across multiple industry sectors.
CUSBA hosts major business events between Canada and the United States throughout the year. These events provide networking opportunities for members from both countries as well as opportunities for local, regional and federal government representatives to interface with leaders across industry and business.
CUSBA offers membership at levels for individuals, corporations and non-profit, governmental entities.
You can join CUSBA Today at: http://www.cusbaonline.com/
For Event Information and Sponsorship Opportunites contact: 
Amber Dunn-Egerer  -   amberdunn9@gmail.com