Description
Chefs Collaborative is a national nonprofit network with a mission to inspire, educate, and celebrate chefs and food professionals building a better food system.
Chefs Collaborative's 7th Annual Summit, Good Food is Smart Business, will take place in New York City from April 10-12th, 2016 at New York University in the heart of Greenwich Village. Together, we'll explore the intersections of good food, the environment, finance, workers rights, technology, and public policy through mainstage conversations with expert speakers, collaborative meals, and hands-on workshops in kitchens across New York.
Presenters
Join José Andrés (ThinkFoodGroup), Jeni Britton-Bauer (Jeni's Splendid Ice Creams), Rick Bayless(Frontera Grill, Topolobampo, Xoco), Kim Severson (The New York Times), Michel Nischan (Wholesome Wave), Renee Erickson (The Walrus and Carpenter), Andrew Tarlow (Wythe Hotel, Reynard, Diner, Marlow & Sons, and more), Danielle Gould (Food+Tech Connect), Amanda Cohen (Dirt Candy), and more! See the full list of Presenters.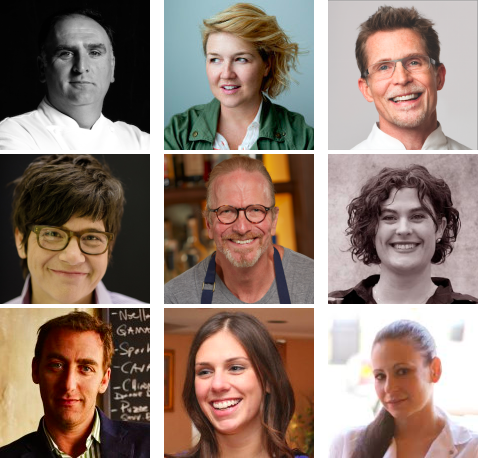 For more information, visit chefscollaborative.org/summit