Description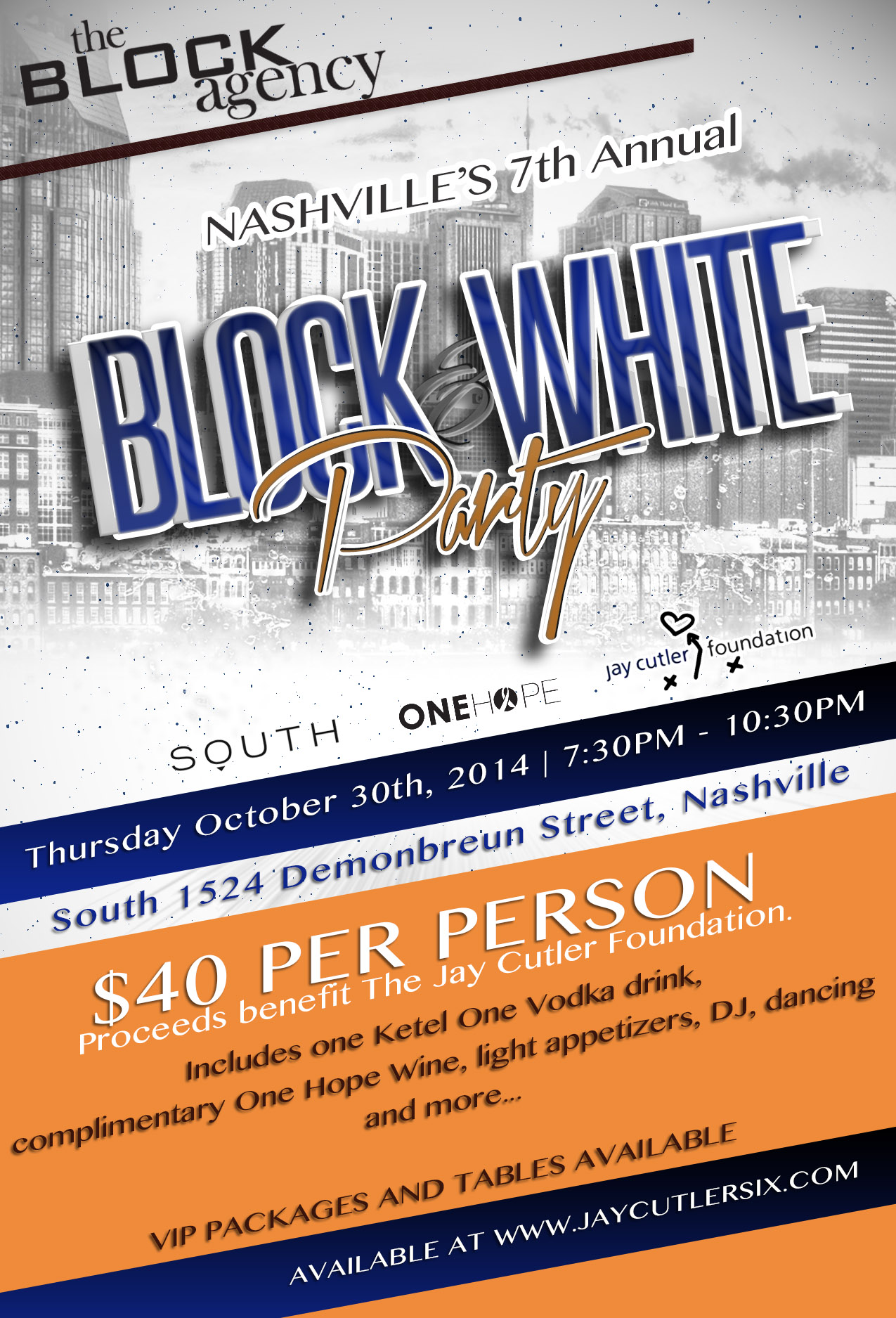 The 7th Annual Block and White Party during the Chicago Bears bye week is 10/30/14 at South on Demonbreun from 730-1030pm. General admission tickets are $40 and include one Ketel One drink, One Hope Wine, small appetizers and DJ. VIP tickets are $100 per person and also include 2 hours of complimentary select Ketel One drinks (no Red Bull included) served in the Ketel One back room at South; additionally the 5 booths on the main dance floor can be purchased for $700 each and include having a booth reserved and 5 VIP tickets and access to the Ketel One room. ALL proceeds from this event benefit The Jay Cutler Foundation.
Organizer of 7th Annual Block & White Party Benefiting Jay Cutler Foundation
Since he was diagnosed with Type 1 diabetes at the age of 24, Jay Cutler has made it his mission to help children with diabetes learn how they can overcome the challenges of the disease. The Jay Cutler Foundation acts on Jay's mission by funding screening clinics to test for childhood diabetes, making it possible for Type 1 kids to attend summer camps, and show children with diabetes they can stay focused on their dreams.