Sales Have Ended
Ticket sales have ended
Packet Pickup will be at 670 Lafayette Ave - Von King Park at 7am and race start is scheduled for 8:30am See map at http://bit.ly/bedstuy5kmap
Sales Have Ended
Ticket sales have ended
Packet Pickup will be at 670 Lafayette Ave - Von King Park at 7am and race start is scheduled for 8:30am See map at http://bit.ly/bedstuy5kmap
BedStuy 5K to promote health and fitness in our community. Organized by the Von King Park Conservancy
About this event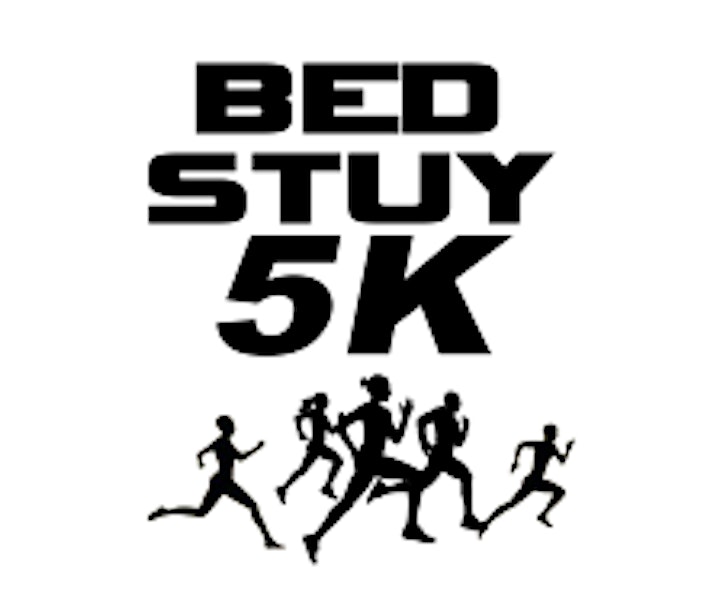 Please see https://5k.brooklyncoop.org and https://www.bedstuy5k.org/ for our future events.
PRIZE MONEY:
$1000 for 1st Place MEN and WOMEN
$500 for 2nd Place MEN and WOMEN
$250 for 3rd Place MEN and WOMEN
Frequently Asked Questions:
Q: Are very fast elite runners coming to the race?
A: We do not know, but we do know that there are other races nearby that may draw very fast elite runners away and therefore the prize money may be more accessible to very fast local runners. This is a good thing because it rewards the local runners. Please tell all your local fast runners and ask them to register.
Q: Who should I contact to volunteer or if you have events or ideas for the after race events?
A: Call Wayne at ‪(917) 297-2365
Q: Where can I learn more about 500 Men Making a Difference?
A: Go to https://running.500menmakingadifference.org/ and https://www.500menmakingadifference.org/
Q: What and who are Grand Marshals and Marshals?
A: Grand Marshals and Marshals are honored guests who help promote the event. And here's the list of our honored guests (but remember you, the runners and walkers, are the most honored guest!
Grand Marshals
Honorable Eric Adams - Brooklyn Borough President
Liza Frazer - CEO Frazer Oil
William Suggs - Con Ed Executive
Randal Atkinson - TD Bank
Jaime Moore - Citi Bank
Pree Williams - Actor
The Ambassadors Are
Maria Flateau
Abbi Robinson-Hobson
CarolAnn Church
Cornell Christy
Nicholas Perry
Toyna Jackson
Ann Hailey
Calvin Clark
Dr. Freeman
Brother J. J. Joseph
Chad Lopez
Chaka Phaire
Victor Nkama
Lydia Patel
Bib Pickup Details: You can pick either of the two choices to pick up your race bib:
6 AUG, FRI
6 – 7pm
Pre-Race Bib Pickup - BedStuy 5K
677 Lafayette Ave - Across from Park. Magnolia Tree Earth Center Building
7 AUG, SAT
7 – 8am
Race Day - Bib Pickup - BedStuy 5K
670 Lafayette Ave at Amphitheatre
See http://bit.ly/bedstuy5kmap for a map of the course. The streets will be closed to vehicles during the event. Many thanks to the support of our friends at the NYPD.
We'll have water on the course and medals or race shirts for all participants.
There are prizes for Top 3 Finishers for each gender donated by our friends at Frazer Oil & Energy
Also race day sign up will be $50 so please sign up online at https://5k.brooklyncoop.org/ We have a limit to the number of runners/walkers so sign up early before we reach the limit.