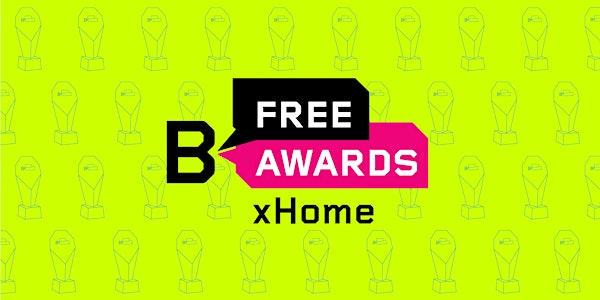 7th Annual B Free Awards x Home
Celebrating 30 Years of BRIC's Brooklyn Free Speech TV Network
BRIC's 7th Annual B Free Awards— a glamorous night dedicated to celebrating excellence in community-produced media.
About this event
This event will be hosted on Zoom. RSVP to be a part of the live audience! Login information will be sent prior to event.
A live televised virtual event featuring glamour, celebs, creatively expressive fashion, and 20 statuettes awarded to content creators at the top of their game. If you think we're talking about the Oscars, the Emmys, or the Golden Globes, you're close.
BRIC's B Free Awards celebrates local journalism and the community-made stories that air on the Brooklyn Free Speech TV and Podcast Network. Hosted by Brandhyze Stanley and Brian Enck, the 7th Annual B Free Awards will celebrate excellence in programming on BRIC's Brooklyn Free Speech TV & Podcast Network.
We're rolling out the Zoom red carpet, the at home glamour, the fun, and the glitz for the makers who air over 650 hours of content on the Brooklyn Free Speech TV & Podcast Network every week.
Founded in 1990 and celebrating its 30th anniversary in 2020, Brooklyn Free Speech is the borough's community media station. We create possibility through education and provide a platform for all to be heard on our TV and podcast networks.
Virtual Red Carpet 6PM | Virtual Ceremony 7PM
@bfreebk | #BFreeAwards