Description
Were you in 'foster care' for any period of time in any US state or country in the world?

-------> You're an alum (foster care alumni)!
Join us for our 7th annual statewide Thanksgiving dinner! Alumni, allies of foster care alumni and sponsors will gather at College of the Holy Cross in Worcester. Last year we celebrated with nearly 200 attendees and we're looking forward to welcoming more foster care alumni this year.
RSVP required by Nov 9th!
Children and partners of foster care alumni welcome!
There is no cost to attend this family event.
Need a ride? Can you give someone else a ride? Register by Nov 9th and we'll work to make a match with someone traveling from your area of MA.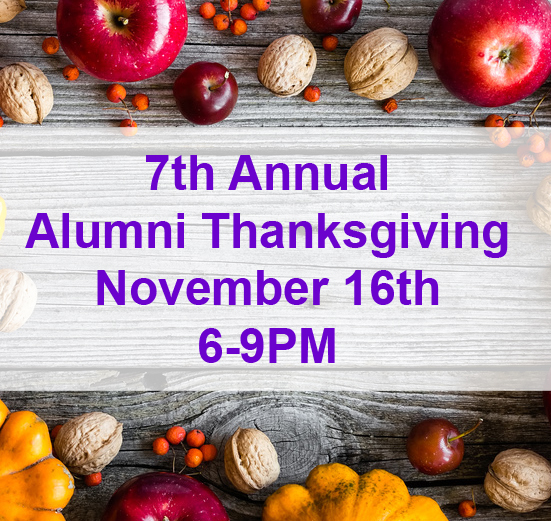 Event Brite Registrants will be required to complete full registration so we know how many children and adults are attending this event!