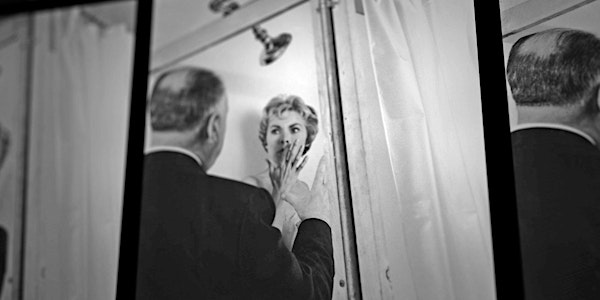 78/52: A Celebration of the Cinematic Masterpiece, "Psycho"
When and where
Location
SCADshow 173 14th Street Northeast Atlanta, GA 30309
Description
Relive Alfred Hitchcock's powerful, complex psychological thriller, "Psycho", with SCADFILM!
We pull back the shower curtain of Hitchcock's celebrated film, "Psycho", at the screening of "78/52", the documentary by award-winning filmmaker Alexandre Philippe. "78/52" is a deep dive into the iconic shower scene of "Psycho," and an exploration of the film's cultural significance. Referencing the number of camera setups and cuts, "78/52" explores Alfred Hitchcock's motivation and intent and offers compelling perspective. SCADFILM is happy to welcome filmmaker Alexandre O. Philippe for an exclusive conversation about his documentary following the January 24th screening. As a bonus, SCADFILM is presenting digitally remastered Psycho on January 23rd. Join SCADFILM for both of these special events.
SCADFILM SCREENING OF "PSYCHO"
January 23, 2018 | 6:30 pm to 8:30 pm

***PLEASE NOTE NEW SCREENING DATE***
Recently remastered, Psycho is lauded as the "mother" of all modern horror suspense films. Although infamous for its shower scene, Psycho has become immortal for its contribution to the horror genre.

After stealing $40,000 from her employer in order to run away with her boyfriend, Phoenix Secretary Marion Crane is on the lam. Traveling on the back roads to avoid the police, she stops for the night at the ramshackle Bates Motel where she meets the polite but highly strung proprietor Norman Bates, a young man with an interest in taxidermy and a difficult relationship with his mother.
"78/52" DOCUMENTARY SCREENING WITH DIRECTOR ALEXANDRE O. PHILLIPE
January 24, 2018 | 6:30 pm to 9:00 pm

The screeching strings, the plunging knife, the slow zoom out: in 1960, Alfred Hitchcock's "Psycho" changed film history forever with its influential shower scene. With 78 camera set-ups and 52 edits over the course of 3 minutes, "Psycho" redefined screen violence, set the stage for decades of films to come, and introduced a new element of danger to the moviegoing experience. Aided by a roster of filmmakers, critics, and fans--including Guillermo del Toro, Bret Easton Ellis, Jamie Lee Curtis, Eli Roth, and Peter Bogdanovich--director Alexandre O. Philippe pulls back the curtain on the making of this cinematic gem, breaking it down frame by frame and unpacking Hitchcock's dense web of allusions and double meanings.
After the screening, "78/52" director, Alexandre O. Phillipe, will take the stage to discuss the power and mastery of a movie that, nearly 60 years on, still feels as modern, complex and cutting-edge as it did in 1960.
REGISTRATION FEES
General Admission
$10 - Psycho Screening (Jan. 17)
$15 - 78/52 Screening (Jan. 24)
Attend both events and receive a $5 discount!

Complimentary for SCAD students, alumni, faculty, staff