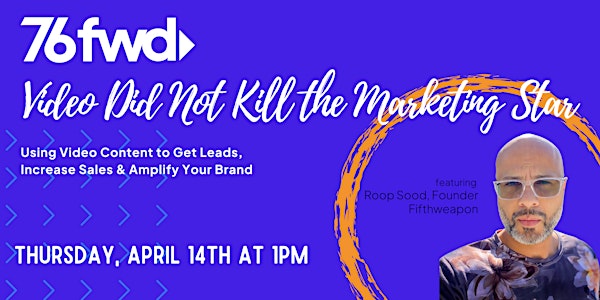 76 Fwd Presents: Video Did Not Kill the Marketing Star
This event is open to all individuals.
About this event
76 Forward presents a special marketing program that will give you the foundational knowledge you need to maximize your marketing knowledge and learn best practices from the best!
"Video Did Not Kill the Marketing Star", features Roop Sood, Founder of Fifthweapon. Roop will show yow to use video content to get leads & increase sales for your brand or business in 2022.
As Peter Sondergaard said in 2011, "Information is the oil of the 21st century, and analytics is the combustion engine."
So, how do you use analytics to fuel your business/brand with sales/leads once you have data? In this workshop we'll cover these bullet points:
Content is KING, QUEEN & THE PAWN
How do you research the type of content that your brand or business needs?
How do you formulate a content strategy once you know what your prospects want?
How do you produce that content?
Distribution - Wait, what? Where do I post?
Organic Traffic is the Key!
Do you really need hashtags?
Should I make creator, influencer or brand partnerships?
Wait, there is SEO too?
Window shopping is nice but sales is the bottom line.
Harvesting fruit from the traffic to your landing pages/websites
Conversion Rate Optimization - Sounds fancy but ignore it at your peril
Good communication is just as stimulating as black coffee, and just as hard to sleep after.
Email is still relevant
SMS is the new kid on the block.
The Golden Loop - optimizing with paid ads
About Roop Sood, Founder, Fifthweapon
Roop is the Founder of Fifthweapon, a data-driven creative marketing agency based out of Miami, Florida. With a background at major agencies in London, UK he has creatively directed for brands like McLaren, Burberry, America's Cup, Nintendo, BAE systems, Lockheed & Martin. He has worked with Fox Brand Partnerships where he creatively handled integrated marketing projects for brands such as Samsung, Rolex, Star Alliance, The EC & Open University. He founded fifthweapon to help businesses & brands in the $1m-10m revenue range to scale using data to CREATE, DISTRIBUTE, ENGAGE & ITERATE marketing strategies & paid advertising campaigns.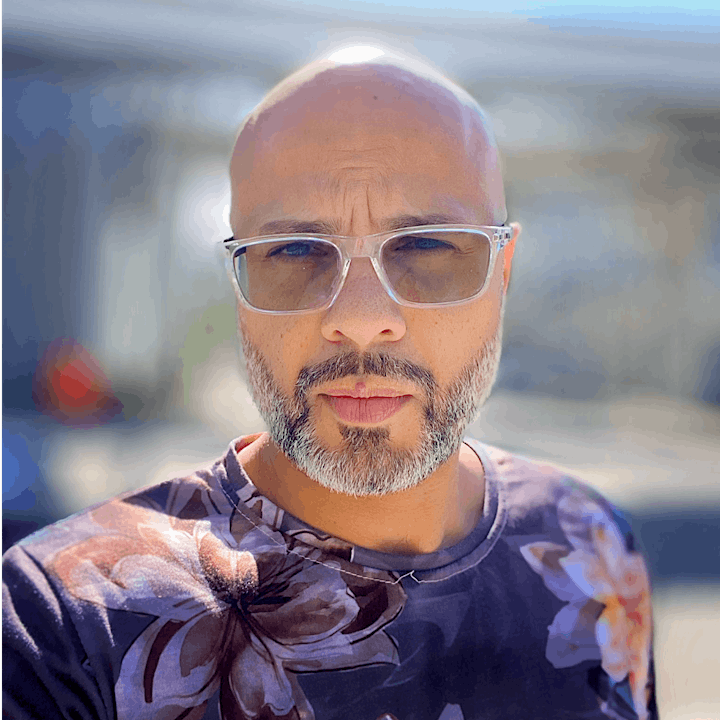 Access credentials to this event will be provided upon confirmation of registration, the day before and the morning of the event to all ticket holders via the email provided at registration.
Please contact events@76forward.com with any questions.
About 76 Forward
We're a community of entrepreneurs passionate about solving complex problems, revitalizing cities along the Northeast Corridor in the process. By joining 76 Forward, our members can access the knowledge, mentorship, capital, markets, and talent they need in order to scale. Along with offering shared workspace, we also offer focused programming, curriculum, community, and expertise to help entrepreneurs grow their business. For more information, please visit www.76forward.com and follow @1776 on Twitter and @1776vc on Instagram.