About this Event
Steer at The Brown
Join us for The Brown Palace Hotel and Spa's 75th Annual Steer at Brown on January 24th from 11 am to 1 pm. This is as close as it gets to a bull in a china cabinet.
Welcome our guest of honor, the National Western Stock Show 2020 Grand Champion Steer, as he waltzes down our red carpet into our elegant and iconic atrium lobby for Afternoon Tea. Catch a close-up of the steer and have photos taken with him. Witness a sight like nothing else and be apart of the beloved Denver tradition.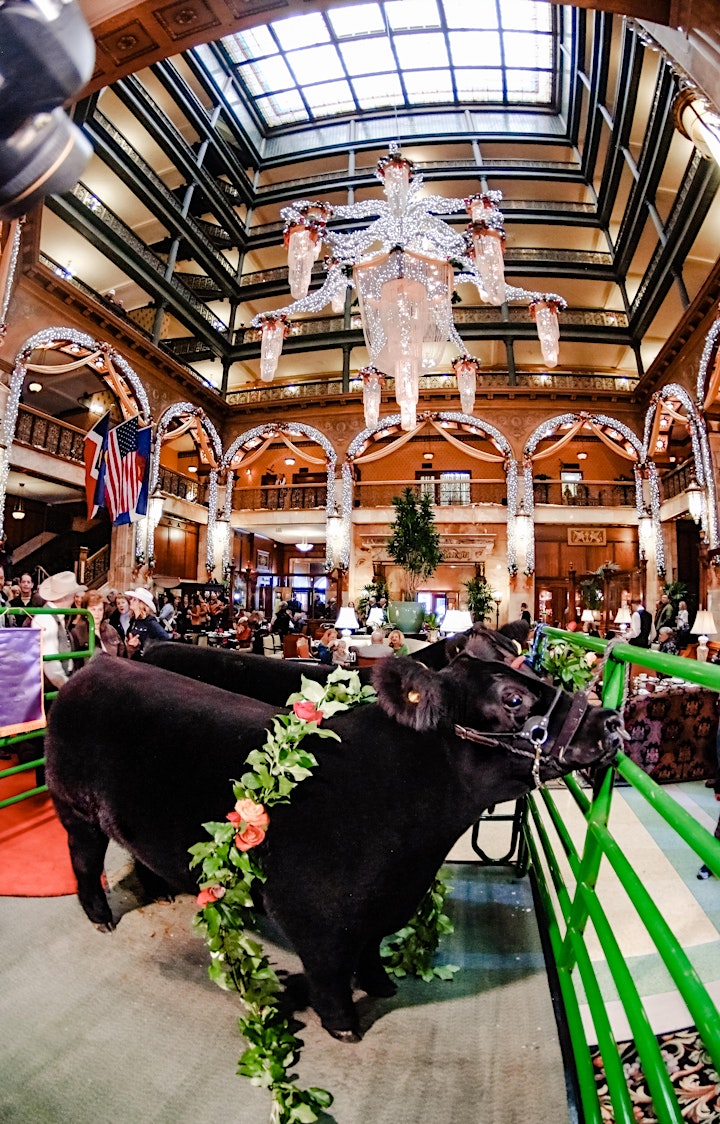 Admission
General Admission- Free
General Admission is free! Hang out with the champion steer and take a personal photo with him in our holiday-adorned atrium. General admission guests do not need tickets.
VIP Luncheon- $99
Enjoy a VIP Steer experience! Indulge in a decadent lunch of our executive chef, Rodney Herwerth's, western-themed culinary creations, as well as an open bar complete with local craft beers. VIP Guests will also have first access to professional photos with the champion steer. Ticket sales end on January 20th.