Description
Please join the United Way of the Cape Fear Area for a 1940s-inspired party to celebrate our 75th Anniversary!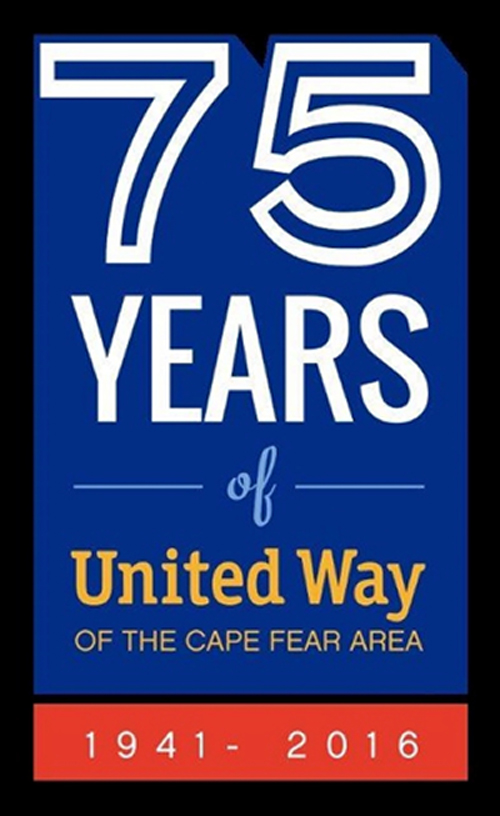 United Way of the Cape Fear Area has been serving the community since 1941, with the mission of empowering local people working toward leading self-sufficient, healthy lives. Over the past 75 years, UWCFA has raised over $179 million, thanks to your generosity and willingness to help this community thrive and evolve.
Today, UWCFA continues our primary focus to address root causes and ultimately change lives in Education, Financial Stability and Health. We fund and monitor programs in our local communities that collaborate and have proven results of changing lives. We are proud these programs and so many others are making an impact. UWCFA remains grateful for the ability to serve an amazing community through the generous support of people like you!
Please email liveunited@uwcfa.org or call (910) 798-3911 with any questions!
You can visit our website at uwcfa.org
Thank you to all of our 75th Anniversay Sponsors!
Diamond Sponsor



Impact Sponsors
Eco Chic Blossom
CloudWyze
International Paper
BB&T
Alcami
Wilmington Chamber of Commerce
Greater Wilmington Business Journal
RR Donnelley
Corning, Inc
Duke Energy
New Hanover Regional Medical Center
Reeds Jewelers
A Pop of Pretty
Lighthouse Beer and Wine
Brewer's Kettle
Empire Distributers
Snap Snap Portrait Studio
Tommy Barham Photography
High Performance Lighting
Martha My Dear
Party Suppliers and Rentals
Sam's Hot Dog Stand
The Wilmington Big Band
Signs By Tomorrow
One Belle Bakery
RR Donnelley
WHQR
Tami and Brad Erbes
Carolyn Felton
Paula and Albert Corbett
Nancy and Chris Nelson
Bonnie and Bret Nelson
Summerlin Family
Laura and Duncan McCabe
Helen and Jay Dixon
UWCFA Staff


For Sponsorship or donation information, please call (910)-798-3900.
Organizer of 75th Anniversary Celebration