'75 Years of Bay Area Rugby Gala Dinner'

Friday, November 14, 2014 from 6:00 PM to 10:30 PM (PST)
Event Details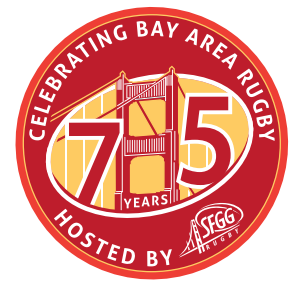 Tickets & Tables are now on sale for Northern California's premier Fall event - The celebration of '75 Years of Bay Area Rugby Gala Dinner'. 
As many will note - rugby has its roots in the Bay further back than 75 years but the rise of the regular & organized  'club' game originates back to around 75 years ago. 
This is a great opportunity to bring together clubs (mens & womens), players and people from the past and present to celebrate the great game we all know and love; look back on the success and triumphs, the rivalries and the friendships all forged from rugby in the Bay Area. 
---
The key note speaker for the evening will be Ron Mayes who was recently inducted in to the 2014 'US Rugby Foundation' Hall of Fame; a quick video of this can be seen HERE.  
Ron is storied coach not only in the Bay Area but also with the National team coaching the Eagles from 1983-1987, which included tours to Australia (1983), Japan (1985) and to the first Rugby World Cup to Australia in 1987.
He was the coach of the Old Blues Rugby Club in Berkeley, CA from 1974-83, winning the first five National Club Championships on offer from 1979-1983. Ron also coached the Northern California Pelicans from 1976-1982 and the Pacific Coast Grizzlies from 1978-1982.
He was the Co-Chair of the National Technical and Development Committee from 1982-1987 and Chaired the National Technical Development Panel from 1993-1999.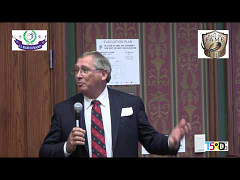 MC for the evening will be Dan O'Connell. Dan is a long time Bay Area rugby man, with plenty of rugby experience himself and will provide the perfect balance of humour and vibe to keep the evening moving along.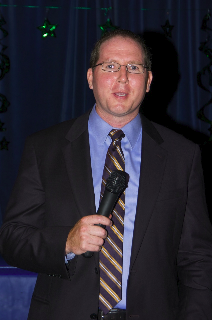 Other confirmed speakers for the evening include -
Staurt Bagshaw - Stuart is an established business executive who is also now an Executive Director with Play Rugby USA; an organization that is instrumental in introducing rugby to children & teens in schools across America and more specifically San Francisco and the East Bay.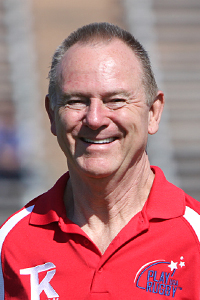 Jay Hanson - Jay has been involved in the sport of rugby for the past 42 years. Hanson toured with the Eagles on their first three tours abroad to England, Australia and Japan, and earned seven caps during his playing career. He also played for the Pacific Coast Grizzlies from 1977-1985. Hanson started coaching while he was still an active player and has continued to do so. He most recently helped organize and coach various age-grade levels at the Sierra Foothills Rugby Club and is a co-coach for the Sierra Foothills Collegiate rugby team.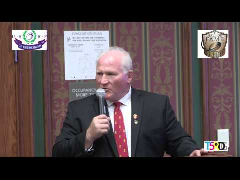 Frank Merrill - Frank has many years of experience with not only Bay Area rugby but also Pacific Coast & National Rugby. Frank has been the PCRFU President & Secretary of the USARFU Board of directors, he now drives rugby development in East Palo Alto.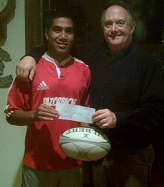 Speakers TBC include - 
Dusty Hare - former England player and now Northampton Saints chief player development scout, responsible for the recruitment and rise of Bay Area power house Samu Manoa.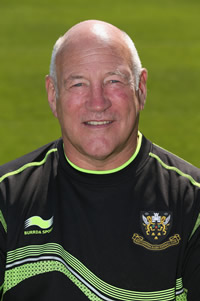 ---
The format for the evening will be drinks & coacktails from 6 - 7 PM, with dinner and speakers following soon after. 
A full three course dinner menu is included with each ticket with complimentay wine on tables. 
An auction event will take place after the speakers with a number of top quality items & offerings.
Dress code for the evening is formal/tie/bow tie.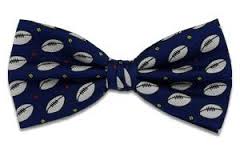 ---
It would be a GREAT HELP if clubs from the past and present & individuals could help develop the theme of the evening by submitting old images/video of rugby (& related activities) that can used for placing on tables i.e. BATS table with images from the playing days and also to be edited in to a '75 Years of Bay Area Rugby' video to be shown on the evening. 
For more information or to submit images/videos please contact - info@sfggrugby.com
---
Proceeds from the evening will be donated to - 

When & Where

S F Italian Athletic Club
1630 Stockton St
San Francisco, CA 94133


Friday, November 14, 2014 from 6:00 PM to 10:30 PM (PST)
Add to my calendar
'75 Years of Bay Area Rugby Gala Dinner'