Description
Ticket sales have ended, but you can still get tickets now or in person the day of the rodeo! To get tickets now call, 800-687-3722, or stop by our Amarillo, Texas, office at 600 SW 11th Ave.
---


ABOUT THE RODEO
Our founder, Cal Farley, recognized one of the keys to turning around the lives of at-risk children was by providing a sense of adventure. Since 1944, the Boys Ranch Rodeo has offered a positive experience for children living at Boys Ranch to pursue this adventure. In recent years, adventureFEST was added to the rodeo weekend lineup, providing a family-centric festival with games, fun, food and souvenirs.
Today, hundreds of Boys Ranch residents welcome thousands of visitors and supporters to campus each Labor Day weekend, where they enjoy adventureFEST, a barbecue lunch and rodeo action. The Boys Ranch Rodeo features youth competing in events that range from the mild to traditional thrills such as bronc riding and pole bending.
TICKET INFORMATION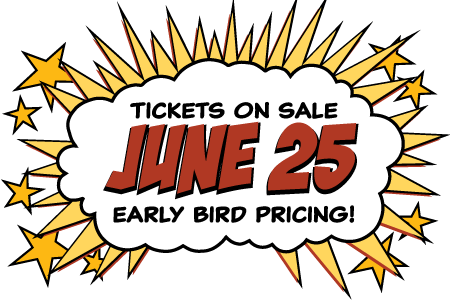 Buy tickets online for $10 general admission from July 6 to August 27. Tickets can also be purchased the day of at the ticket booth during adventureFEST. Children 6 and younger free. Box seats available for additional charge. To purchase box tickets call, 800-687-3722, or stop by our Amarillo, Texas, office at 600 SW 11th Ave.
All tickets Include +adventureFEST, lunch and rodeo.

TICKET PICK UP
All online tickets purchases are will-call. Tickets must be picked up, along with any t-shirts you purchase, at the ticket booth on the day of the event. Please bring your ticket receipt, photo ID and the credit card used for purchase to the ticket booth during adventureFEST to pick up your tickets and merchandise.


RODEO, EVENT T-SHIRT