Event Information
Location
Vinyl Music Hall
2 S. Palafox St.
Pensacola, FL 35202
About this Event
General Admission * Standing Room Only * All Ages * Additional $5 Cash Surcharge At The Door For Under 21 * Attendees Under 16 Must Be Accompanied By A Ticketed, Adult Guardian * Posted Times Are Door Times- Events Generally Begin 30-60 Minutes After Doors Open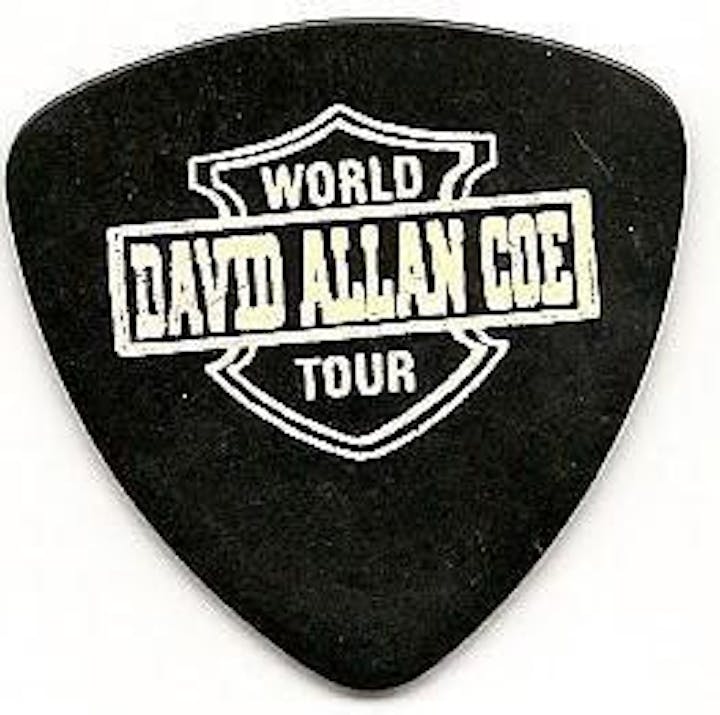 If there's ever been a way to describe DAC, it has got to be his ability to defy categorization. With nearly three decades of following his musical muse wherever it's led, this outlaw has crossed the panorama of American roots music.
As well as being a singer, songwriter, guitarist, David is also a magician, deep sea treasure hunter and movie star. His movies include "Stagecoach", "The Last Days of Frank and Jessie James". "Lady Grey", "Buckstone County Prison" and "Take This Job and Shove It" to mention a few. David signed with SUN Records in 1968 and recorded his first album "Penitentiary Blues", all songs that he wrote in prison. In 1973 Columbia Records bought David's contract from Sun and he recorded his first album "The Mysterious Rhinestone Cowboy" several years before Glen Campbell had a hit with the song "Rhinestone Cowboy".
Much has been written about David's past and his lifestyle but not much about his achievements over the years. From performing on FARM AID to touring with NEIL YOUNG, KID ROCK and WILLIE NELSON. David's song "Take This Job and Shove It" has received a Million Airplays Certificate from BMI. His "Greatest Hits Album" is PLATINUM and his "First Ten Years Album" is GOLD. He has had sixty-three songs on the Billboard Singles Charts, including "Mona Lisa Lost Her Smile", "The Ride", "Please Come to Boston", "Willie, Waylon and Me", "Jack Daniels If You Please", "You Never Even Call Me By My Name" to name a few. He has written songs for Johnny Paycheck, Tanya Tucker, George Jones, Willie Nelson, Del Reeves, Tammy Wynette, Melba Montgomery, Stoney Edwards, The Oakridge Boys and KID ROCK. Both "Would You Lay with Me" and "Take This Job and Shove It" are million seller songs penned by David. Johnny Cash had recorded David's songs including "Would You Lay with Me" on his current chart topping album entitled "CASH". His tour schedule is never-ending list of SOLD OUT shows. He performs both Country and Rock shows depending on the venue. David also plays in many Casinos' where he does Las Vegas type shows.
David's newest album is on Cleveland International Records. It is called "Songwriter of the Tear" and includes all songs written by David including "The Penny", "Drink Canada Dry", "The Ghost of Hank Williams", "Standing Too close To the Flame", "The Only Thing Missing Is You", "Desperate Man" and others.
Perhaps now, David can finally take his place alongside the great stars of Country music, many of whom he influenced.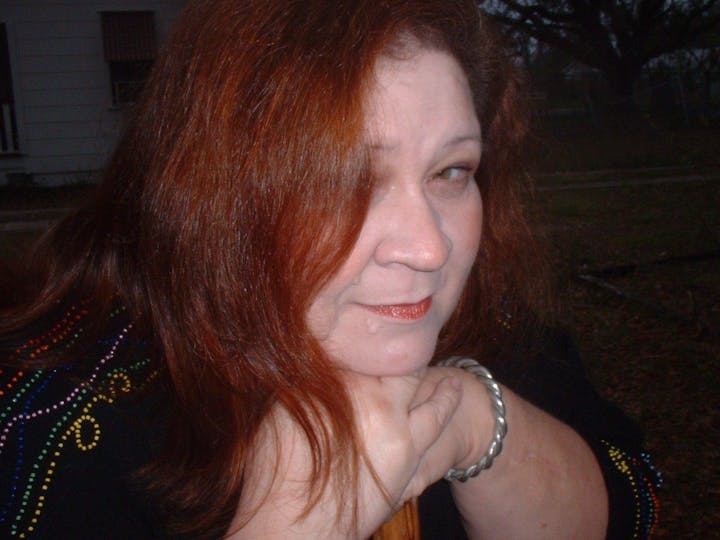 Mama Lucky
Mama Lucky, aka, Linda Delgado, is a Texas roadhouse blues performer.
Originally from Orange, Texas, she was born and raised in southeast Texas, growing up with music inspired by country, blues, gospel, and the Louisiana swamps.
Traveling for fifteen years on the road, she has performed with some legends, and for free on street corners. It is all about the music, and the love that goes into it.
Though she tried to retire in May of 2018, the music kept calling her back, and she is performing again, giving her gift of music for as long as she can.
Performers
Date and Time
Location
Vinyl Music Hall
2 S. Palafox St.
Pensacola, FL 35202
Refund Policy