Event Information
Location
Union Stage
740 Water Street SW
Washington, DC 20024
About this Event
• Full dinner and drink menu available
• The Premier Plus section is a raised area with reserved seats and tables. There is a dedicated server for faster service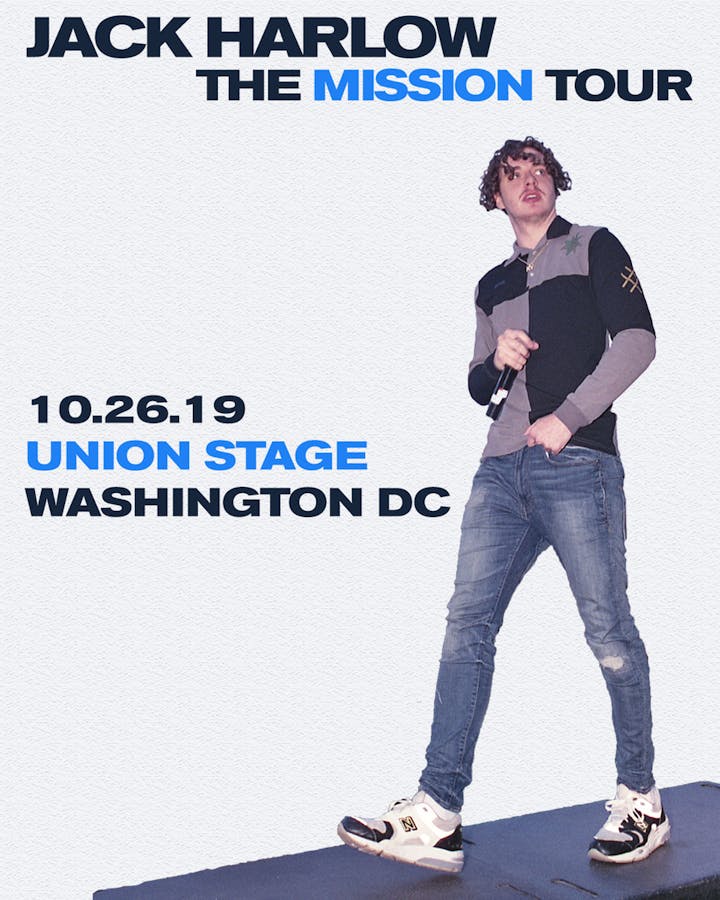 Jack Harlow
Jack Harlow is back. The Louisville, KY rapper returns with a national tour along with new music. He had a summer full of festival performances at Rolling Loud, Gov Ball, Lyrical Lemonade, and Bonnaroo. Now the young, rising star of hip-hop is treating fans with his own party at every show featuring songs like "SUNDOWN", "Dark Knight", and "SYLVIA". 2019 is coming to a close but not before Jack Harlow solidifies himself as a household name in rap.
Harlow's love for music began at an early age when his mother exposed him to hip-hop legends like Outkast, Eminem and A Tribe Called Quest, while his father introduced him to the sounds of Willie Nelson, Johnny Cash and Johnny Paycheck. In middle school, Harlow developed a passion for writing that eventually led to him recording songs and uploading them to his SoundCloud page. A local buzz began to blossom and Harlow's popularity grew with the release of his first mixtape 18, earning him instant attention on social media.
After relocating to Atlanta to advance his career, Harlow met KY Engineering, a fellow Kentucky native with whom he formed a working relationship. Through KY, Harlow met DJ Drama who was intrigued by the rapper's unique style. The Gangsta Grillz DJ kept an eye on the Highland Heights-product as Harlow entrenched himself as a promising artist with the acclaimed mixtape, GAZEBO, in 2017. The mixtape raised Harlow's stock as the "Dark Knight" rapper impressed publications like XXL and DJ Booth while also gaining a number of new fans.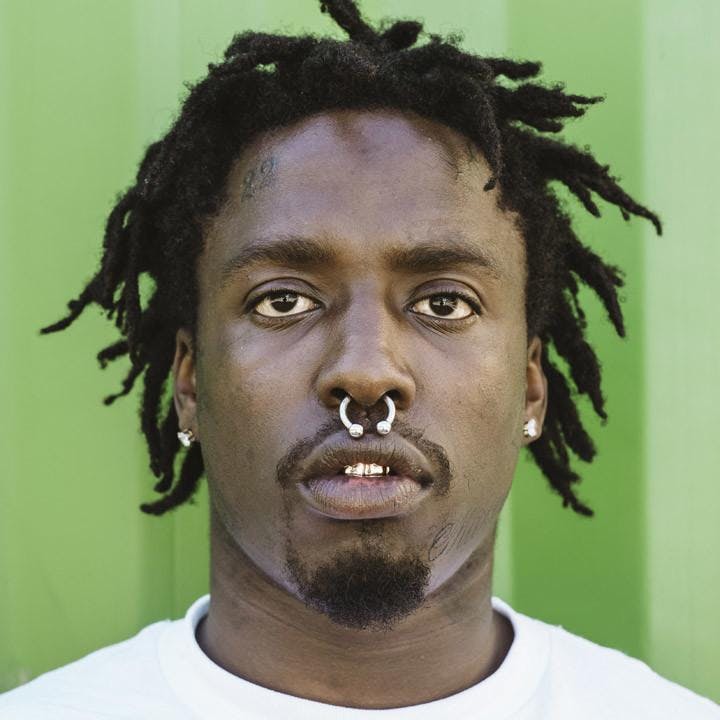 ALLBLACK
ALLBLACK got into music by way of synchronicity and tad bit of peer pressure. The Oakland rapper has always had a way with words and was known for giving play by play reenactments of some of the tough situations he found himself in. Surrounded by a number of his peers that made music, they often encouraged him to get on wax and put his unique word play ability to use.
A product of East Oakland's "Murder Dubbs," ALLBLACK has experienced his fair share of ups and downs. No matter the situation, he finds a way to emerge from the depths of his struggles with a fresh perspective on life. Through his music, he tells his story with hopes of preventing others from bumping their heads while also providing solace for those who may be going through hard times.
Still very new to the rap game, ALLBLACK is on a mission to state facts and give people from his same struggle something to believe in and also BLAP in the whip. #TY4FWM
Performers
Date and Time
Location
Union Stage
740 Water Street SW
Washington, DC 20024
Refund Policy