Description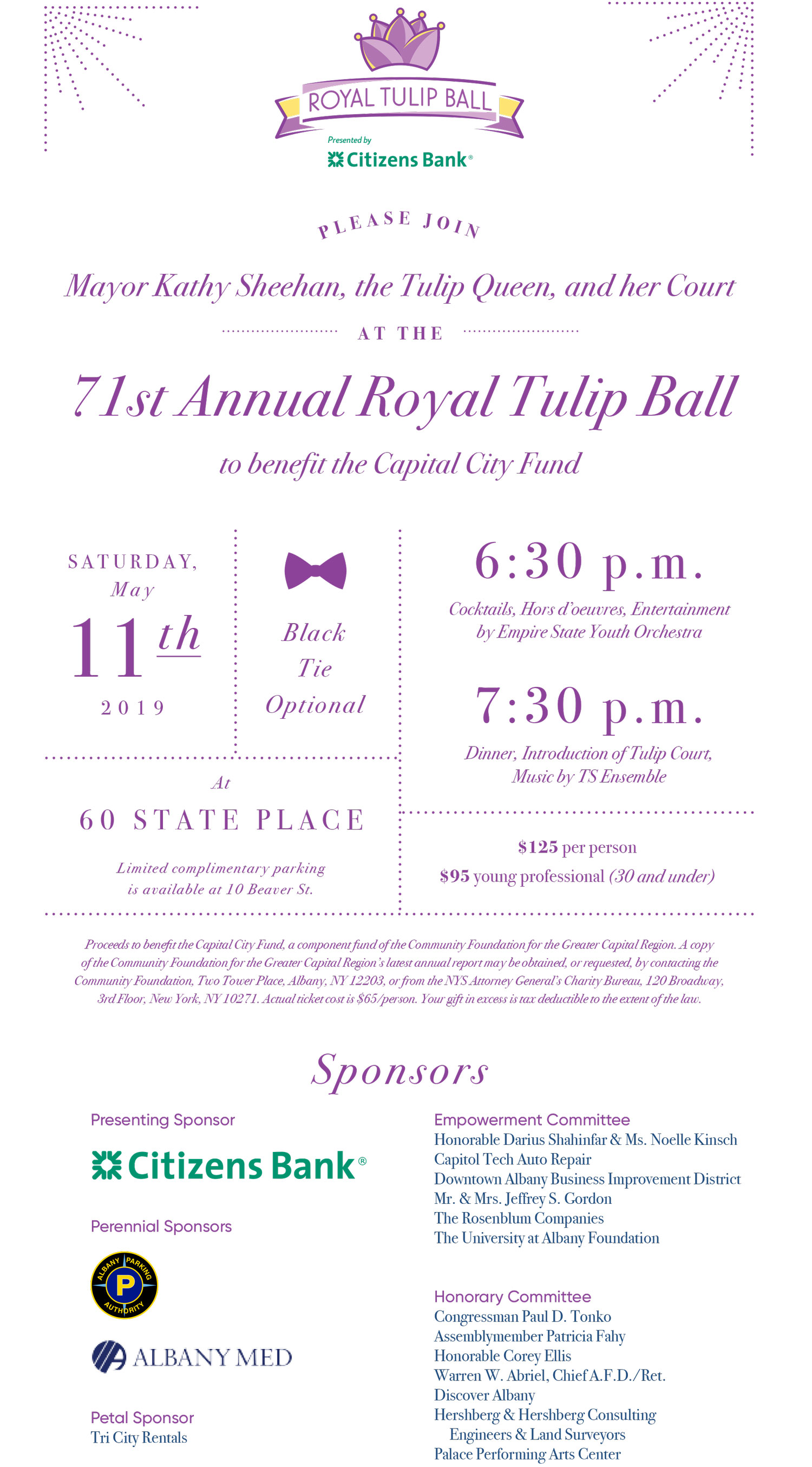 This wonderful annual event is an opportunity to celebrate our Capital City, and raise funds for Albany based not-for-profit organizations that focus on community, education, culture, and the arts.
For 71 years, the City of Albany has hosted this celebration of Albany's rich history and tradition with a three-day event featuring the annual street scrubbing, a music, arts and crafts festival attended by thousands in the historic Washington Park, and the Royal Tulip Ball. This year's Ball will include fantastic entertainment and presentations by recipients of grants from the Capital City Fund.
Proceeds from this year's Ball will benefit the Capital City Fund, a fund that Mayor Kathy Sheehan created to help not-for-profit organizations better serve the people of Albany with effective and innovative programs and services. Grants are awarded in three areas: Community/Culture, Arts, and Education. The Capital City Fund also provides funding to Veterans organizations for the Veterans and Memorial Day Parades, the Gold Star Families luncheon and the purchase of flags used to honor the resting places of Albany County veterans every Memorial Day.
Please join us as we celebrate with the newly crowned Tulip Queen and her court for this celebrated, lively, and fun-filled event.
Limited complimentary parking is available at 10 Beaver Street.