Description
Join us as 70's Sitcom writer Susan Silver recounts stories of the past and her experience as a female comedy writer in an industry overwhelmingly dominated by men, deliciously dished in her new book:
HOT PANTS IN HOLLYWOOD: SEX, SECRETS & SITCOMS


---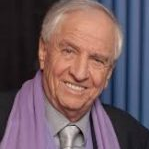 "Susan Silver examines everything funny, including her own ife. A talented writer, whose book should be read by those who like to laugh."

-Garry Marshall, Happy Days, Pretty Woman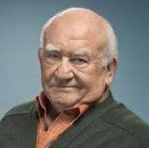 "When I first met Susan, I thought she was too gorgeous to be a comedy writer. Then, I delivered her lines and got an Emmy..."

-Ed Asner, aka Lou Grant
---
ABOUT THE BOOK
Hot Pants In Hollywood is a Show Biz memoir, and much more. It's a Baby Boomer's life on steroids. Susan Silver was one of the first female TV comedy writers with credits like The Mary Tyler Moore Show, Maude, Bob Newhart, among others.

ABOUT THE AUTHOR
Susan Silver has written for some of the most iconic sitcoms of all time, creating laugh lines for Mary Tyler Moore, Sarah Jessica Parker, Beatrice Arthur, Bob Newhart, and The Partridge Family.
Susan was a trailblazer when she began her writing career in 1971 at The Mary Tyler Moore Show. As casting Director at Rowan and Martin's Laugh In, she also knew (and not just in the Biblical sense) some of Hollywood's most desirable leading men, and even had a run-in in with Richard Nixon (non-romantic, thank you very much).
Susan went on to write for The Bob Newhart Show, Maude, The Partridge Family and Square Pegs. She continues to teach comedy writing at venues including the Television Academy and the New School and has lectured at the Paley Center, SCAD, and Brandeis University.
Susan has appeared on CNN, HLN, Good Day NY, and The Today Show. She has written opinion-editorials for The New York Times and Refinery 29 and had a long running column on newyorksocialdiary.com called "The Search For Mr. Adequate." Her weekly radio commentary "Susan Says," which covers news, politics and culture can be heard on an NPR affiliate in Connecticut as well as on-demand at robinhoodradio.com and iTunes.
She lives in New York City.​