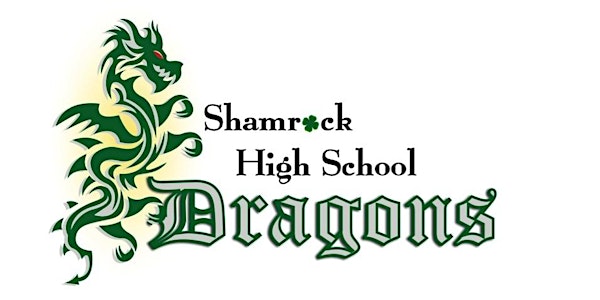 70's Multi-Year Reunion Shamrock High School, DeKalb County, GA
70's Multi-Year Reunion for Shamrock High School, DeKalb County, GA. October 8, 2022. For Classes of 1970-1984.
When and where
Location
Atlanta Marriott Northeast/Emory Area 2000 Century Boulevard Northeast Atlanta, GA 30345
About this event
We're excited about the reunion this weekend. It's going to be a beautiful fall evening! The final registration list is below the EVENING SCHEDULE. The count is at 200 and registration is now closed.
PARKING - $8 Event, $12 Overnight
DRESS - Appropriately. You might want to bring an extra layer. We'll be at the pool from 7-8 pm for drinks and light food.
FOOD AND BEVERAGE - Includes themed food stations, dessert bar, drink tickets include beer, wine, soft drinks and water. Cash bar available afterwards.
EVENING SCHEDULE
7 pm - Registration opens in hotel lobby
7 pm - Reception at Pool (weather permitting)
7:55 pm - Transition to Century Ballroom
8 pm - Check in continues in Century Ballroom Foyer
Food stations and bars open in Century Ballroom
Music and DJ
Memorials in Centennial Foyer
8:10 pm - Class Photos Begin - Centennial A&B
8:45 pm - Short Program - Sponsor, Faculty, Event Team and Class Ambassador Recognition - Century Ballroom
9 pm - Dancing and Fun
9:30 pm - Photos Conclude
10:45 pm - Last Call
11 pm - Event Concludes
Please call, text or email Mary Andrews Elliott (77) at 404.229.0638 or maryelliott77@gmail.com for any questions.
No refunds/transfers of registrations. No walk in's accepted. The reunion committee will follow hotel and government guidelines if cancellation, postponement or other arrangements for the event become necessary.
Scroll down for the Final Attendee List.
Shamrock Multi-Year Reunion Attendee List as of October 4, 2022
We make every effort to report accurate information, please let Mary Andrews Elliott know if there are edits.
Faculty
Mrs. Pat Cronin Allison
Coach Bill Chadwick
Mrs. Gail Junot Feinsmith
Mr. Mike Griffin
Mrs. Frieda Grice Searls
Mrs. Janice Shellnut
Alumni
Rena Medlock Alford (75) & Greg Alford (74)
Scott Andrews (80)
Debra Grier Baltes (74)
Diane Drumm Berry (76)
Stephen Bird (77)
Teresa Smith Bowden (82)
Susie Martin Bowman (80) & Doug Bowman
Liz Nash Brown (77)
Tinky Ryan Brown (72) & Dana Brown
Claire Campbell (77)
Lisa Moon Carlotta (81) & Michael Carlotta
Chris Chambers (72) & Anna Chambers
Bridgett Lee Chrysanthis (74)
Danny Clack (74) & Kimberly Clack
Coy Cofer (76) & Kim Honea Cofer (80)
*Bill Cole (75) & Susan Cole
Wanda Parsell Cole (74)
Chris Cone (79)
Chris Congdon (82) & Stacey Miles Congdon (83)
Brad Crosby (75) & Kay Rowland Crosby (77)
Mike Crumbley (79)
Jan Rowland Cummings (72)
Al Cusson (82) & Laura Cusson
Nick D'Allen (74)
Denise Cummins Demick (77)
*Tommy Denmark (74) & Terri Denmark
Jackie Lesslie Donahue (79)
Scott Doner (76)
Nancy Bailey Dunlap (73)
Steve Early (74)
*Mary Andrews Elliott (77)
Sam Elliott (74)
Guy Elmore (71) & Pam Elmore
Tammy Tanner Evans (82)
John Flannigan (76) & Faezeh Flannigan
Sharon Kerley Fike (76) & David Fike
Kathy Bisaner Flagge (74)
Daryl Fleming (74)
*Mike Florio (77)
Susan Bass Fogle (74)
Sherry Fortner (75) & Chad Richards
Paul Kent (74) & Linda Frazier Kent (75)
Theresa Gaffney (82)
Joe Gargiulo (72) & Vi Nguyen
*Chuck Harris (72) & Cindy Richards
Scott Harris (78) & Denise Harris
Brett Hart (79)
Mike Haithcock (77) & Lorraine Williams Haithcock (77)
Tom Harper (76)
Wally Harper (74)
Pat Pass Herndon (77) & Bruce Herndon
Bryan Hewitt (75)
Mike Hicks (74) & Cyndi Fisher Hicks (74)
Karen Kunz Higdon (79)
Kim Lester Hill (76) & Tim Hill
Nancy Wilson Hix (77) & Tom Hix
LaRee Holloway (77)
Daniel Holt (77) & Denise Holt
Beth Melton Hulsey (76) & Rick Hulsey
Dee Dee D'Allen Johnson (76) & Duane Johnson (73)
Ginger Hutson Kelly (74)
Lisa Kerley (79)
Leslie Backus Killgore (74)
Lenny Knodel (72)
*Jane Broyles Knowles (75)
Mike Kunz (76)
Doug Langley (76) & Gay Groover Langley (76)
Christie Wise Lissemore (76)
Connie Cofer Lusk (81) & Tim Lusk
Matt Mashburn (78)
Neal Matthews (78)
Susanne Holmes McCardle (74)
Alan McDaniel (77)
David Meadows (77)
Gayle Gillentine Meseck (72)
Randy Miller (79) & Deborah Cannon Miller (79)
Jeff Minton (75)
Mary Medlock Moncus (79) & Emory Huff
Michael Moon (72)
Thomas Moon (72)
Andy Moore (74)
Jeff Moore (73)
Lisa Hawkins Moore (77)
Mark Mullens (79) & Cheri Mullens
Greg Myers (77) & Sheva Myers
Debbie Cole Nash (76) & Riddick Seabolt
Sherry Nicholl (78)
Steve Nicholson (79) & Ramona Smith Nicholson (85)
Phil Orazi (75) & Eva Orazi
Jana Jones Ost (74)
Linda Fresques Ostrow (77)
Doc Palmer (77) & Margaret Gardner Palmer (80)
Mike Parsell (77) & Brenda Backus Parsell (76)
Tricia Peña (82)
*Margaret Wilson Phillips (77)
Ricky Pickens (73)
Denise Moon Plumly (72)
Lisa Hering Proctor (77)
Mark Puckett (77)
Mike Pusateri (78)
Mike Ramos (77)
Andy Ragland (77)
Forrest Ragsdale (77) & Lisa Ragsdale
Andrew Rice (81) & Suzanne Rice
Julie Richardson (82)
Leslie Hill Riley (77) & Jim Riley
George Rosselle (72)
Lisa Meadows Santiago (79) & Jill Percy
Dell Melton Schenck (76) & Michael Schenck
Randy Shadix (79) & Sherry Cranfill
Ed Shelton (75)
Christian Smith (78)
Diane Downs Staggs (73)
Susan Stancliff (77)
Cindy Stephens (77)
Mike Streicher (71) & Terri Thompson Streicher (77)
Rick Streicher (74)
Greg Stephens (77) & Mona Stephens
Amy Turner Sutherland (82)
Jerry Tallent (80) & Amy Tallent
Lisa Thomas (76)
Russell Thomas (76)
Kelly Hyatt Timmons (80) & Paul Timmons
Kevin Tobin (76) & Jeanne Tobin
Richard Toney (74) & Dottie Toney
Mitchell Touart (71) & Linda Oakley Touart (71)
Grant Turner (74) & Kay Turner
Jimmy Van Gundy (73) & Janet Van Gundy
Terri Vaughn (77)
David Vick (82) & Renee Vick
Kelly Kennedy Walker (76)
Eileen Webb (80)
Mike Welsh (77) & Susie Welsh
Patrick Welsh (79) & Tricia Welsh
Eddie Willis (71)
Brenda Fisher Witherington (71) & Sam Witherington
Jeanie Hall Woodward (73)
Linda Flippin Wright (75)
Julia Hughey Yakoboski (76)
* Indicates sponsor