Description

The Kroc Fine Arts program offers opportunities to grow and develop your talents and passions. Daniel Christian is back at the Kroc Center on Saturday September 21st. Whether you are interested in the Songwriting workshop, or just want to enjoy an evening at Daniel Christian's concert, the choice is yours! See you soon.
SONGWRITING WORKSHOP with Daniel Christian COST: $20, concert ticket included.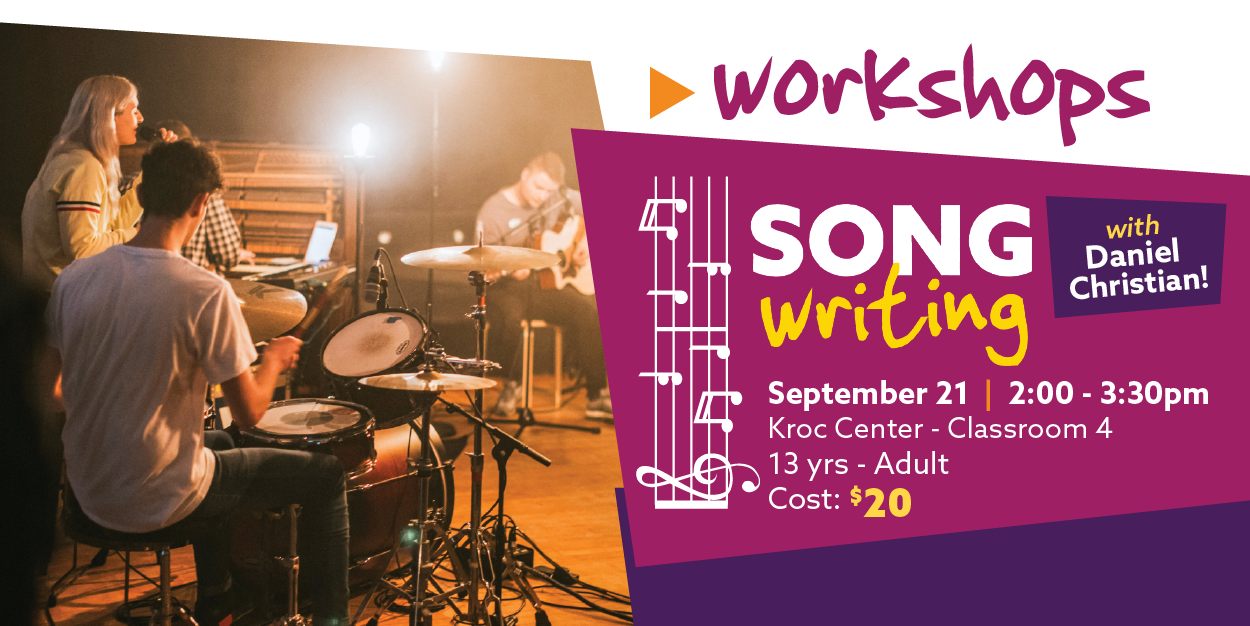 September 21, 2-3:30pm
Kroc Center, Classroom 4, ages 13 and up.
If you write on a regular basis or you are just getting started as a songwriter, join us for a great time of learning and sharing. Find out how Daniel Christian approaches songwriting and learn new ways to enhance your own writing. There are many different ways to write and we want to help you find methods that work for you. Your $20 includes all materials for the workshop, plus a bonus ticket to the Daniel Christian concert that evening at 7pm!
CONCERT: An evening with Daniel Christian COST: $15 all-ages admission ticket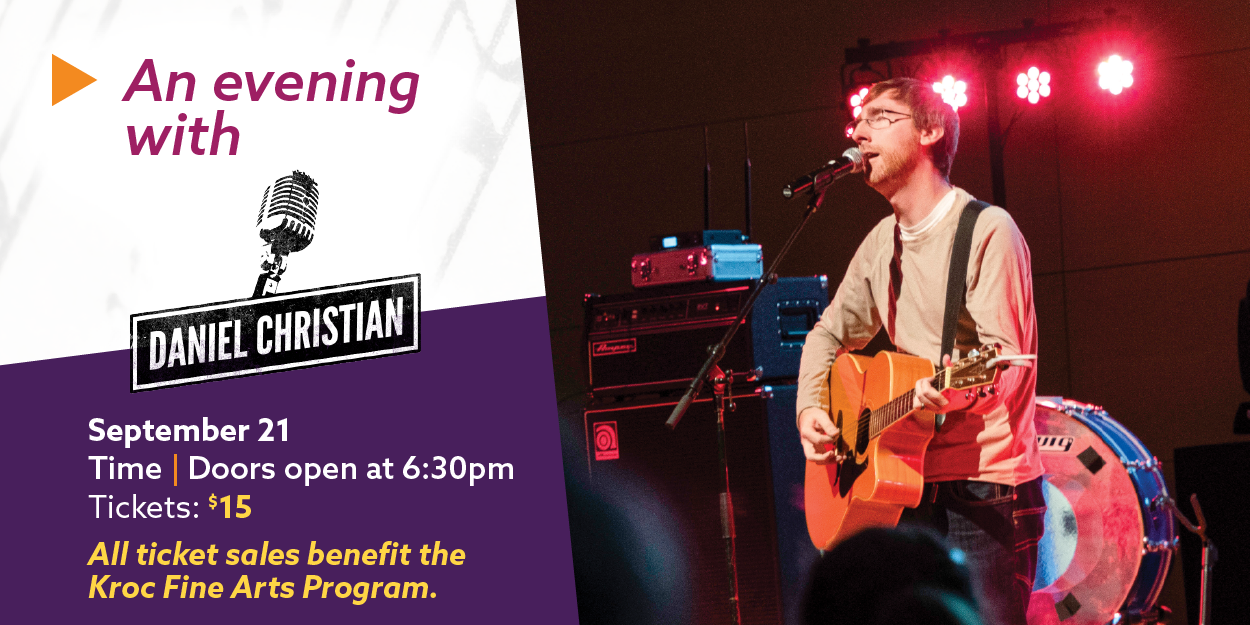 September 21, 7pm. Doors open at 6:30pm.
Fellowship Hall
Are you a fan of the amazing Fine Arts program we're building here at the Kroc Center? Why not enjoy a fun evening with Daniel Christian, while sipping some SOZO coffee? All proceeds from this event get pushed right back into the development of the Fine Arts program, so we can continue providing quality instruction and art options to our members and guests.
Daniel Christian blends a pop/rock sensiblity with country/folk roots. He weaves hooky, stick-in-your-head melodies backed by big harmonies with thought provoking lyrical content.