7025 NAACP Minority Business Entrepreneurship & Networking Event
About this Event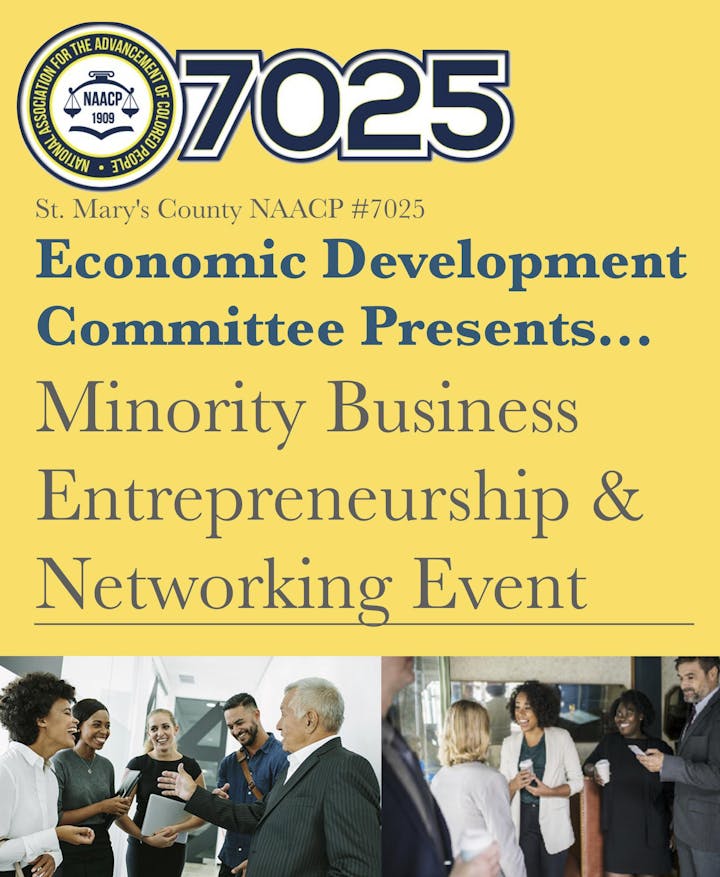 St. Mary's County NAACP #7025
Economic Development Committee Presents...
Minority Business Entrepreneurship & Networking Event
FREE EVENT!
Meet, Greet, Connect and Learn the needs of existing minority entrepreneurs and businesses in our community. Also featuring discussions with an Attorney, Banker, CPA, Insurance Agent and Small Business Advisor. Experts providing information on the steps to entrepreneurship from idea to functional business.
MUST RSVP BY NOV 1st STMARYSNAACP.ORG
QUESTIONS:
Wynne Briscoe, Chair Economic Development Committee
St. Mary's County NAACP #7025