Description
This webinar is only for people who coach or mentor entrepreneurs, founders, co-founders, and startups. You will learn how to use 7 proven tools to help you achieve the best results from entrepreneurs when they are pitching to investors or customers.
What will you learn?
Three ways to create a compelling opening for the pitch
How to captivate any audience in less than 30-seconds
Using stories as your secret weapons when pitching
A new way to envision all of the value your company offers
Group vs. 1:1 coaching techniques
How to build trust before offering feedback and coaching
Preparing the presenter for an effective Q&A session
The top 10 questions people ask me about pitching
Bonus: The best-kept secret free educational resource for entrepreneurs
This webinar will only be "solid nourishment" and no "empty calories" meaning you will leave this webinar with more tools you can use in your mentoring and coaching efforts and you can start using them immediately.
Why attend this event?
To learn about proven tools to help you achieve the best results from entrepreneurs when they are pitching to investors or customers.

You will immediately see how these tools can become part of your arsenal you call up during your coaching sessions.
Using these 7 tools, you will be able to facilitate better outcomes from all pitching opportunities.
To network with and learn from other like-minded people in the startup world.
This webinar promises to not be a waste of your time. Once you attend this introductory webinar, you can choose to become a Gold Certified pitch coach.

Your host is Nathan Gold, Chief Coach at The Demo Coach: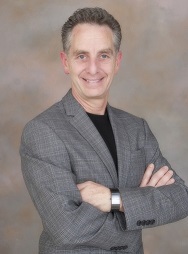 Nathan has been specializing in preparing people for high-stakes presentations for the past 10 years. Prior to that, he held sales and customer support roles at companies such as SanDisk, Symbol Technologies, and Extensity. Nathan has personally delivered over 15,000 presentations, trained more than 250,000 people around the world along with 13,000+ hours of 1:1 coaching.
The Wall Street Journal called Nathan an "elevator pitch expert" after coaching the Top 5 finalists in the Startup of the Year award in the actual WSJ elevators in NYC! He is the preferred pitch coach for dozens of accelerators and incubators around the world, such as Runway, Nordic Innovation House, Founders Space, StartupLab, Impact Hub, and WomenStartupLabs. Nathan is also an Industry Faculty member at UC Berkeley's Sutardja Center for Entrepreneurship and Technology and a guest lecturer at Wharton's Entrepreneurship program. Recently, Nathan has been coaching TED and TEDx presenters while also being featured on The Kauffman Founders School in a free video series called Powerful Presentations and Mastering Q&A.