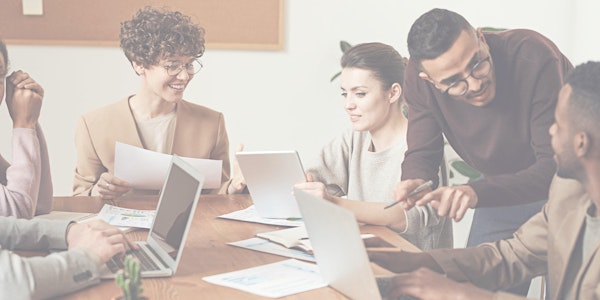 7 Strategies to make employee engagement easy
Employee engagement doesn't need to be hard. Learn practical tips to help make keeping your team happy and productive!
About this event
This workshop is for you if you're in need of some new ideas and fresh thinking to help get more of your team enjoying work every day, and feeling like everyone is pulling the oars helping the boat head in the right direction.
You'll leave with 7 new ideas that you can practically implement in your business, taking the confusion and sense of overwhelm away from all that it means to be an employer and to be leading a team (as well as running a business) everyday.
We've collectively got decades of experience leading employees, creating high performing teams and businesses, and have learnt a good deal on the way about what works and what doesn't.
This is your chance to tap into our collective expertise, to pick up some new tools and to walk away feeling inspired, confident and know that you're working on the right things to have a meaningful impact for your team and in your business.
The result? A happier day to day workplace with a team who love what they do, creating an increase in your business performance outcomes – more revenue, better margins and more fun to be found in your business every day!
What are you waiting for? Join us for this workshop and let's get your business on the path to success!
We're looking forward to meeting you!