7 Steps for Designing an Economical Net Zero Energy Residence and Tools to Help - Free CEU Webinar

Wednesday, September 27, 2017 from 12:00 PM to 1:00 PM (EDT)
Event Details
Seven steps for transforming a conventional house to an economical, net zero energy home are presented. The energy and economic impacts of infiltration sealing, wall/roof insulation, windows, heat pumps, fresh air ventilation, water heating, appliances and solar photovoltaic systems are covered. An example 2000 square foot house is sequential transformed from conventional construction to high performance, coupled with the economic and financial (monthly payments) performance. The performance of solar powered electric vehicle (EV) are included with the presentation. ZEROs (Zero Energy Residence Optimization software) is used as the basis for the simulation results. ZEROs (see BuildEquinox.com/Zeros) is free-to-use, online software developed by Build Equinox that is used for modeling home performance throughout North America, Europe and Asia.

Do net zero homes with solar powered EVs cost more than conventional homes? Sign up and find out!
---
Lessons Learned
1) Understand energy and moisture flows required for maintaining a healthy home relative to house design, climate and occupant activities.
2) Learn how to find an economically optimal house design based on Life Cycle Costing.
3) Compare financing (monthly payments for mortgage, insurance, real estate taxes and energy) for a conventional home and a high performance, healthy, net zero energy home with solar powered transportation.
4) Develop an initial familiarity with ZEROs (Zero Energy Residential Optimization software) energy, IAQ (healthy environment), comfort, solar PV, economic, and financial simulation capabilities.
---
Continuing Education Units (CEUS)
GBCI
AIA(HSW)
NARI Green
Certified Green Professional (CGP)
AIBD
Certified GreenHome Professional (CGHP)
May be applicable to your state-based design or contractor license*
---
Instructor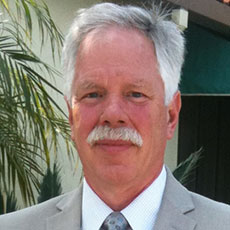 Ty is a co-owner and co-founder of Build Equinox, which manufactures the CERV smart ventilation system for residences. He retired from the University of Illinois as an Assistant Dean in the College of Engineering, having advised 70 masters and doctoral graduate students, and is an emeritus professor of mechanical engineering. Ty has lectured around the world on indoor air quality, comfort, solar energy, building energy efficiency, and resource conservation including keynote addresses at the Solar Energy Society of India's 25th Silver Jubilee in Hyderabad and at the TTMD Conference (Turkish ASHRAE) in Istanbul, Turkey. He has been a Fulbright Scholar at the Universidad Nacional de Salta in Argentina, an Ercotaf Scholar (European Union) at the EPFL in Lausanne Switzerland, and an Academic Leader at Tec de Monterrey University in Queretaro Mexico. Ty lives in a 100% solar powered home that includes automated fresh air control and rainwater harvesting in Urbana Illinois. Build Equinox is located in a 4500sqft facility in Urbana IL that is also 100% solar powered.

---
---
Have questions about 7 Steps for Designing an Economical Net Zero Energy Residence and Tools to Help - Free CEU Webinar?
Contact GreenHome Institute
Organizer
A nonprofit with a mission to empower people to make healthier and more sustainable choices in the renovation and construction of the places we live. 
Join us for our weekly Wednesday free ceu webinars.