7 Principles for Navigating Conflict Resolution

Wednesday, January 30, 2013 from 5:30 PM to 7:30 PM (PST)
Event Details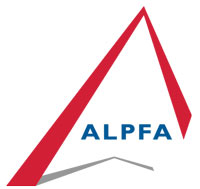 January 30, 2013
5:30pm
Penn Avenue Place Auditorium
515 Penn Avenue
Guests must sign in at the Guards desk before being directed to the 2nd level.


Crucial conversations happen to everyone. They are the conversations that affect the quality of our lives, whether in the personal or the professional realm. Crucial conversations are those in which opinions vary, in which the stakes are high, and in which emotions are strong. They are conversations about tough issues, the conversations that people normally shy away from. In the professional realm, these conversations can concern such issues as safety, productivity, diversity, and quality.
To be successful in these kinds of conversations requires understanding dialogue, the free flow of information between people. People who know how to get all sides of an issue out into the open can make it "safe" for all those participating in the conversation to add their thoughts, ideas, and opinions to the shared pool of knowledge and information.
Through this session participants will be introduced to the seven basic principles of successful dialogue.  This model will show how learning how to speak and be heard (and encouraging others to do the same), opens the communication channels and surfaces the best ideas enabling them to make the highest-quality decisions and then act on their decisions with unity and commitment.
Tynesha J. Frazier,
Senior Leadership Development Consultant at Highmark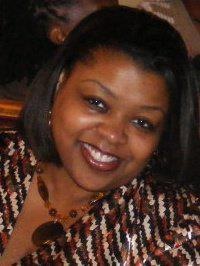 Tynesha is a member of Highmark's Centers of Excellence.  As a Senior Leadership Development Consultant, she works with Highmark's leaders to develop skills and capabilities to effectively lead and develop talent. Prior to working at Highmark, Tynesha worked as a Site Training and Quality Manager for an outsource company.  There, she was responsible for the design, development and delivery of leadership development programs as well as providing coaching and feedback to the leadership team.  She was also responsible for managing a team of 25 trainers, supervisors and quality assurance representatives.  Tynesha has also worked for Verizon, Adelphia Cable and AT&T in various leadership roles.  Tynesha is a Certified Leadership and Talent Management Coach and holds a Bachelor of Science degree in Organizational Leadership from Duquesne University and a Masters of Science degree in Professional Leadership from Robert Morris University.
Tynesha is married with two sons John Jr., age 23 and Myles, age 16.  In her free time she is very active in her sorority, Delta Sigma Theta Sorority Incorporated, a private, non-profit organization whose purpose is to provide assistance and support through established programs in local communities throughout the world.   
When & Where

Penn Avenue Place Auditorium
501 Penn Avenue
Pittsburgh, PA 15222


Wednesday, January 30, 2013 from 5:30 PM to 7:30 PM (PST)
Add to my calendar
Organizer
ALPFA Pittsburgh
ALPFA is the nation's largest and fastest growing Latino association serving business professionals and students for over 40 years. ALPFA is dedicated to enhancing opportunities for Latinos through leadership and career development. The ALPFA Pittsburgh chapter was launched in March 2008 and currently has more than 400 members and hosts professional, student, and networking events throughout the year.
Learn more at pittsburgh.alpfa.org or contact us at info@pittsburgh.alpfa.org.