Description
SEVEN PRACTICES OF A MINDFUL LEADER
1-day Training with Marc Lesser and Mounira Latrache
What would your work look like if you knew how to stay focused without being rigid, if you got more of the right things done, if you could transform challenges into opportunities?
In this 1-day workshop, which is suitable for leaders at any level, you'll receive the tools you need to shift awareness, enhance communication, build trust, reduce fear and self-doubt, and cut down on unnecessary workplace drama.
We'll explore how the inner work of mindfulness and self-awareness meets the outer work of leadership and business as a force for positive change and results that matter. You'll learn how to:
Thrive in the midst of change and challenges

"Own" your power and your ability to empower others

Improve focus and flexibility

Cultivate greater self-awareness and resilience

Increase engagement, collaboration, and wellbeing
This highly interactive training is structured around 7 core mindful leadership practices:
1) Love the work: Lead with focused inspiration.
2) Do the work: Learn to respond with more empathy and flexibility.
3) Don't be an expert: Let go of thinking you are right. Step into greater wonder, openness, and vulnerability.
4) Connect to your pain: Transform challenges and difficulty into learning and opportunity.
5) Connect to the pain of others: Increase connection and trust.
6) Depend on others: Empower others and be empowered by others to foster alignment and radically healthy communication.
7) Keep making it simpler: Let go of a mindset of fear and scarcity. Cultivate awe and wonder. Focus on results that matter most.
Sustaining and Integrating the Practices: program participants will learn group support and problem-solving methodology providing the framework for ongoing, independent group process following the training, as a means to sustain and integrate the practices.
Course Facilitators
MARC LESSER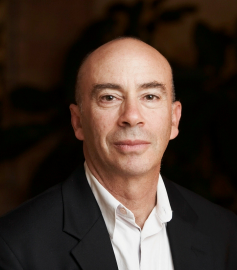 Marc Lesser is a speaker, facilitator, workshop leader, and executive coach. He is known for his engaging, experiential presentations that integrate mindfulness and emotional intelligence practices and training. He is the author of 4 books, including Seven Practices of a Mindful Leader: Lessons from Google and a Zen Monastery Kitchen, and CEO of ZBA Associates, an executive development and leadership consulting company. www.marclesser.net.
MOUNIRA LATRACHE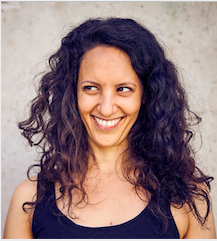 Mounira is co-founder and CEO of Connected Business, a company that focusses on supporting business people to bring compassion and mindfulness into their work life. Mounira brings 15+ years of leadership experience at international brands like Google, Red Bull, and BMW. Next to heading PR for YouTube DACH and later heading the YouTube Space she was one of the pioneers of the mindfulness community at Google; its success gave her the opportunity to give mindfulness trainings as her 20% project to offices, teams, and leaders around the globe.
Mounira gives mindfulness & compassion keynotes and trainings to business people and companies all over the world. Mindfulness practice guided her personal empowerment and taught her strategies to become a better and more authentic leader, learn skills to work in the digital time and shape a new culture - sharing this experience lies at the heart of her work.
Refund Policy
If you're unable to attend a program that you've registered and paid for, you are eligible for a full refund until four weeks prior to the event.
If you cancel within four weeks of the program you are eligible for a 50% refund

if you cancel within the last 8 days of the program we charge the full price
Refunds will be issued through Eventbrite and processed within 15 days of notification of cancellation.
For Questions please contact Connected Business: contact@connected-b.com
About

ZBA Associates
ZBA Associates was founded by Marc Lesser to improve the quality of life by integrating exemplary leadership and business practices with mindfulness and awareness practices. Its mission is to leverage positive impact by assisting individuals and organizations to become more conscious, aware, and responsive. The company provides workshops, seminars, and coaching that facilitate effectiveness, productivity, and uncovering our deepest wisdom.
About Connected Business
Connected Business supports companies to bring Compassion and Mindfulness into their daily business interactions. Our vision is to empower and connect business people to create a new culture of leadership and doing business. In doing so we build a community with a joint purpose: connected, peaceful, sustainable, fair, mindful, loving and diverse.
We are part of a co-creative group and a global movement - join us!
---
TICKET INFORMATION
After the purchase, you will receive a confirmation email from Eventbrite our ticket partner. Your E-Ticket will be attached in this email. Important: if you did not receive a confirmation email, please check your spam folder, if you still do not find it please click here and contact Eventbrite.

If you encounter technical issues with the order process please click here and contact Eventbrite.

Do you want to look at your order again or actualize it? Here you will find all information.

All purchases are binding.

Mentioned facilitator or speakers can be subject to change.
I accept the terms of use for my purchase of the online ticket. Here you will find the general terms and conditions.