Description
Join the historic 7 Mile House for our 161st year anniversary!
Taking place on Saturday, January 26, 2019
RSVP for a book talk (11:30am-12:00pm), and presentation on mile houses by 7 Mile House owner and historian, Vanessa Garcia, whose award-winning book "See You at the Seven - The Story of the Bay Area's Last Original Mile House"; which was self-published one year ago.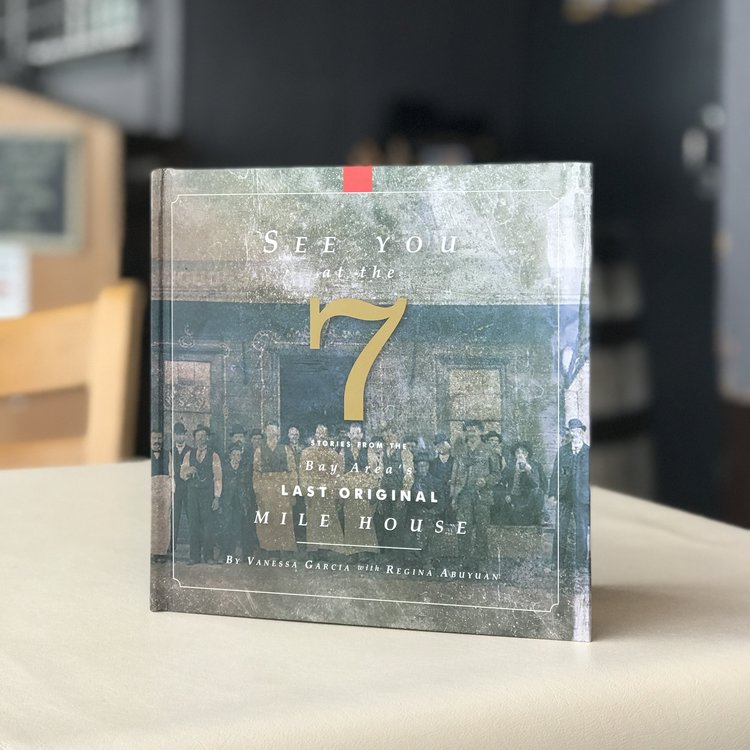 Since then, Vanessa has spoken about the book and history of mile houses at The California Historical Society, SF History Days, San Francisco History Association, South San Francisco Library, Daly City History Association, Brisbane Library, and the San Francisco Library (main branch), to name a few.
The book is about the history and people who have contributed to the 7 Mile House legacy since it was established in 1858. It was co-authored and edited by Vanessa's cousin, Regina Abuyuan, an award-winning writer and editor in Manila, who recently passed away.
For more info about the anniversary celebration visit 7milehouse.com.