Sales Have Ended
Registrations are closed
Looking to register for the replay? Visit AdventureClub.com > Virtual Events > Active Replays to browse our active replays, which expire one week after the program's original air date.
Sales Have Ended
Registrations are closed
Looking to register for the replay? Visit AdventureClub.com > Virtual Events > Active Replays to browse our active replays, which expire one week after the program's original air date.
Can't make it live? Register and get access to the full replay for one week! New York Adventure Club | www.AdventureClub.com
About this event
Michelin Star restaurants create a sense of awe and wonder, but what exactly makes their food so special? It's time to uncover the secrets behind what makes these restaurants global culinary meccas, with the help of one acclaimed private chef in the industry.
Join New York Adventure Club as we uncover the trade secrets behind what makes a restaurant one of the world's best, with insider tips on how to implement them from your own kitchen.
Led by Chef Tova Sterling, whose specialty of recreating top dishes has allowed her to dine at over 25 of NYC's Michelin Star establishments, our unique culinary virtual experience will include:
A brief overview of Chef Tova Sterling and her experience replicating over 80 dishes from NYC Michelin Star restaurants, from Per Se to Le Bernadin
The 101 of the Michelin Star ranking system, from what earns a restaurant a star to the thorough review process
A deep dive into seven secrets used by NYC's Michelin star restaurants to make their dishes stand out
Step-by-step instructions on how to replicate these techniques at home with your friends and family
Afterward, we'll have a Q&A with Tova — any and all questions about the culinary world are welcomed and encouraged!
Can't make it live? Don't worry, you'll have access to the full replay for one week!
See you there, virtually!
*Immediately upon registering, you will receive a separate, automated email containing the link to join this webinar
**For the best possible viewing experience, please ensure you're using the latest version of your internet browser — Google Chrome is the most compatible. Exact technical requirements and a webinar user guide will be shared in the automated confirmation email upon registration.
***A full replay of the experience will be available to all registered guests for up to a week
About Tova
After graduating from the Culinary Institute of America, Tova became a freelance chef in NYC. She developed a clean plant based cooking style and uses her extroverted personality to create unforgettable experiences. In addition to private dinners and cooking classes, Tova is a partner with Soho House and hosts a series of interactive pop up dinners. Her most notable clients include Paul McCartney and Jimmy Buffett. You can find her on instagram by searching @cheftova or through her website cheftova.com
Testimonials
"The woman who presented the webinar was extremely knowledgeable. Her pace and information was excellent." -Joyce
"Structure was very clear. Obviously a knowledgeable host." -Dave
"Tova was very enthusiastic and knowledgeable" -Susan
"Engaging speaker. Very knowledgeable. Gave listeners some good tips." -Nicole
"Tips were quite interesting!" -Miriam
"Clear explanations and enthusiasm" -Francine
"The presenter was great, real, and pleasant" -William
"Got presentation ideas and flavouring knowledge" -Shoshana
"Chef was well prepared with presentation and examples to reinforce ideas." -Joan
"Engaging and likeable presenter with great practical ideas to emulate gourmet cuisine." -Frances
"Tova's personality and approach was delightful, and her presentation was very well done. Thanks so much for this opportunity." -Joanne
"She's really knowledgeable and interesting." -Stephanie
"Speaker was funny and knew what she was talking about." -Sarah
"Tova is charming and so knowledgeable. She had some very good tips,. Will try them and definitely will try aging a steak in my fridge if it doesn't stink up the fridge." -Andrea
"Tova was a great presenter and was humorous and gave great information!" -Linda
"Her level of knowledge and energy were excellent. the 7 tips were explained well and were something that we can use in our everyday cooking. well done!" -Alicia
"I thoroughly enjoyed Tova's presentation. She's an entertaining and polished presenter who provided a great deal of interesting information. I will certainly use some of her tips for my own meals and cooking." -Phyllis
"It was educational and entertaining." -Jonathan
"Very informative! Just enough detail, clearly explained. Held my interest!" -Barb
"Excellent presentation! Very good tips and nice personality!" -Kathy
Disclaimer
By attending a New York Adventure Club experience, you accept our terms of service.
Categories: Virtual, Food & Drink
Organizer of '7 Michelin Star Secrets (and How to Replicate Them at Home)' Webinar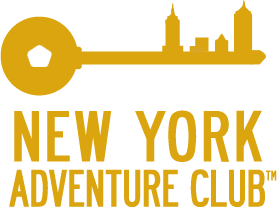 NEW YORK ADVENTURE CLUB
Unlock Your City
We give you insider access to the city's best-kept secrets. But we're so much more than a tour company.
WHO WE ARE

We are a community-driven club that curates the most unique experiences in town, with a focus on history and storytelling. We show you a city you never knew existed, and offer a community you can't live without.
You won't find our special-access tours and exclusive events anywhere else. Think after-hours tours of New York City's most celebrated spaces, themed parties in unexpected locations, and weekend excursions to incredible destinations. All of our events end with social hangouts so you can meet people who love exploring as much as you do.
THE 'CLUB' IN NEW YORK ADVENTURE CLUB

Our current community is more than 23,000 members strong and includes everyone from recent NYC transplants to lifelong residents. Whatever borough you're from (or city or country, for that matter), we'll make it easy for you to take full advantage of the unique places and great people this city has to offer.  
WHERE WE GO
To ensure a one-of-a-kind experience each and every time, we handpick events and outings specifically for the New York Adventure Club community. Recent events include:
* An after-hours tour of New York City Hall
* Special access into some of New York's most coveted private social clubs, including the Explorers Club and National Arts Club
* Petting baby kangaroos, holding sloths, and feeding leopards at Staten Island Zoo

* An NYPD Precinct tour, including a meet-and-greet with detectives and Emergency Service Unit crew members
* A tour of the Polish Consulate led by the Consul General and Vice Consul General of Poland

* A special-access tour of Brookhaven National Laboratory and its Relativistic Heavy Ion Collider (RHIC)
* A Halloween party in a historic gothic crypt, complete with a five-piece brass band
Subscribe with our newsletter to get the inside scoop on the city's most interesting events: http://eepurl.com/1cnVH
Unlock Your City with New York Adventure Club