7 DAYS Energy Renewal Relaxation and Stress Relief Meditation Class
Description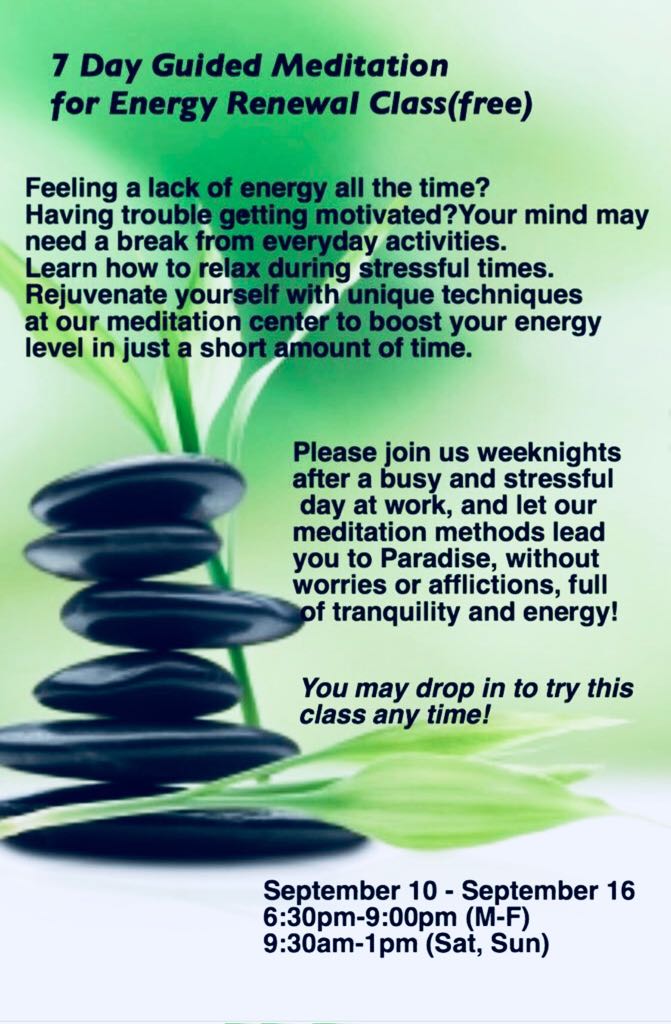 Feeling a lack of energy all the time? Having trouble getting motivated? Your mind may need a break from everyday activities. Rejuvenate yourself with unique techniques at our meditation center. Learn how to relax during stressful times. Learn how to boost your energy level in just a short amount of time.

Practicing Bodhi Meditation can also help reduce chronic pain, stress and anxiety, reduce inflammations in the body, boost mood and the immune system, and induce restful sleep.

Please join us weeknights after a busy and stressful day at work, and let our meditation methods lead you to Paradise, without worries or afflictions, full of tranquility and energy!