Eventinformationen
Veranstaltungsort
Bodhi Bhavan
Poio de Medronhal
8550-233 Monchique
Portugal
Transformative Yoga & Breathwork Retreat in a small group with cacao ceremony, dance, sound healing, nutritious food, massage & pool
Zu diesem Event
Can you feel it? That pulsing energy, that thrilling sensation coming from deep within? the urge to roar and dance, to meditate and breathe and Being part of a beautiful group. Ready to thrive not just survive!
This is the time for us to live from our true desires and core values! What is it that makes you feel alive?
We truly believe that getting back to basics; emerging in nature, yoga, breathwork and nutritious food are the key tools to reconnect back with ourselves. To Fully align with our inner compass, our inner sparkle.
We invite you to go together on a life changing journey, an answer to that deep calling for awakening. This retreat is carefully designed to create new possibilities of coming out of our conditioned mind to truly connect with our body and emotions in a safe space.
The beautiful retreat centre Bodhi Bhavan in midst of the magnificent landscape of the Monchique mountains in Portugal will open its doors for us.
PURIFY ◦ TRANSFORM ◦ LIBERATE
What to expect:
Yoga
Breathwork
Meditation
Dance
Ceremony
Silence
Cacao
Sound healing
Nutritious Food
Magnificent nature (Shinrin Yoku)
Massage (extra)
All levels of experience are welcome.
Schedule:
Arriving Day;
15.00 - 19.00 Arriving and settling in
19.00 - 20.00 Diner
20.30 - 21.30 Opening ceremony
Schedule Day 2-6*;
07.00 - 08.00 Morning practices
08.30 - 09.30 Tea, fruits, light breakfast
10.00 - 12.00 Breathwork
12.30 - 13.30 Lunch
13.30 - 15.30 Free time
15.30 - 17.00 Afternoon program
17.00 - 17.15 Tea break/ healthy snack
17.15 - 18.30 Afternoon program
19.00 - 20.00 Diner
20.30 - 21.30 Optional evening program
Departure Day;
08.30 - 09.30 Morning practices
10.00 - 11.00 Breakfast
11.00 - 12.00 Checking out and going home
* This is just an indication, times may vary as we will follow our natural flow.
About Verena:
Verena is a Breathwork Mentor, Hatha Yoga teacher and intuitive singer. Through a car accident 7 years ago her journey into the depth of human existence and the freeing of herself starts. When she first gets in contact with Breathwork she falls in love with this powerful tool. Since then she feels the call to share this work, to support people to connect with their deeper selves and to free themselves from blockages of any kind. In this work she combines all the different tools she learned throughout the years which includes body- and energy work, movement and sound, breathing techniques, meditation as well as emotional intelligence and female cycle. As an enthusiast of life Verena is passionated about singing, dancing, breathing, essential oils, health, nutrition, personal development & consciousness. For more infos about her check her website: https://verenaherberth.com/en/.
About Tes:
Tessa uses the beautiful tools of Yoga, Nature and Ceremony to spread the light of consciousness. Her journey started 7 years ago in India where she experienced her first Yoga class from where a big curiosity to her inner world got born. She finished several Yoga Teacher Trainings, assisted teachers like Victoria Raven Hyndmen, she gained ancient knowledge from different masters, and following her beloved teachers Satya & Sahaj. Nowadays, she guides retreats at Mandali, and together with her life partner Tonko she created BEING (https://www.being-connected.nl/) a platform from where they organize different events to come together and align with the path of awakening. With love and care Tes guides you onto your spiritual path through physical practices (Hatha, Vinyasa, Yin, Restorative, Yoga Nidra) that are both challenging as they are nourishing, strengthening yet softening to find that perfect balance. As a guardian of mother earth, she honors the elements, brings her tribe together in ceremony to reconnect to our playful, messy, brave and vulnerable, wild sparkle we all have within us. Tessa made it her mission to guide others in their own search for life itself. To be heavenly grounded, uniting with the truth who we really are. Back to the heart, back home.
About the Bhavan:
Bhodi Bhavan was created with the intention for the visitor to find grounding, to dwell and be at home in their true inherent wisdom. Located on mountain Picota in Monchique with amazing views over the Northwest side of Monchique and stunning sunsets and sunrises. Peacefully embedded in the magical nature of Algarve's second highest peak with walking trails located around the retreat venue. On more than 6 hectares of land, your group is protected and everybody can find a peaceful mystical spot to rest. Natural spring water comes out of the mountain on different locations. Some of the water is stored in open natural tanks which provide welcome refreshment on hot days and invite for a refreshing dip in.
Bodhi and Bhavan are both Sanskrit words reflecting the purpose of the place. Bodhi means the illuminated, enlightened or awakened mind. The word Bhavan is reflecting some of the key qualities of the place and ground. Bhavan derives from Bhavana which means home or residence. It also translates into existence, a place where something grows. It signifies to imagine something, bringing something into existence and teaching.
The ground has a strong energy supporting any practice of self exploration and peacefulness. It is a great place for deep rest, healing as well as centering yourself in clarity and finding your inner strength.
General information:
By booking your spot in our retreat you commit yourself to a week of transformation that requires your full attention and presence. Therefore you agree to the liabilities and regulations on our homepage: Liabilities & regulations
Breathwork:
The breath style we use is not advised for conditions such as Bipolar, Schizophrenia, acute heart conditions, epilepsy or pregnancy. Likewise, if you are on any medications you are advised to seek medical counsel prior to joining us. If you do have any of the above conditions, please let us know. There are other breath patterns that may be more suitable for you, and you are always welcome in our community.
Rooms:
All rooms have their own bathroom. The more expensive category are bigger, more spacious and have more windows and natural light. We have one room with a private terrace, and one room with a bigger bathroom.
Prices are including your 6 night stay at the beautiful Bhavan, 17 nourishing meals (Ayurvedic based from locally grown whole foods, made with lots of love and prayer), several healthy snacks, all day availability of herbal tea, fresh fruits, fresh drinking water, all teachings and guidance in your process.
Prices are excluding your flights, transfers to and from the Bhavan and massage treatments.
Cancellation policy:
If we have to postpone the retreat due to Corona regulations or when the minimum number of participants are not acquired, then your reservation will be moved to the new date. You are then still certain of your spot in our retreat.
If you need to cancel your reservation 5 months before the starting day of the retreat, you will receive a 80% refund. If you cancel it within 3 months, you will receive a 50% refund. If you need to cancel within one month before the starting day of the retreat, you will receive no refund.
If you will not be able to attend the retreat within 1 month of the starting day of the retreat due to Corona illness or any other severe illness that can be explained by an official doctors statement, then you will receive a full refund minus the cost price.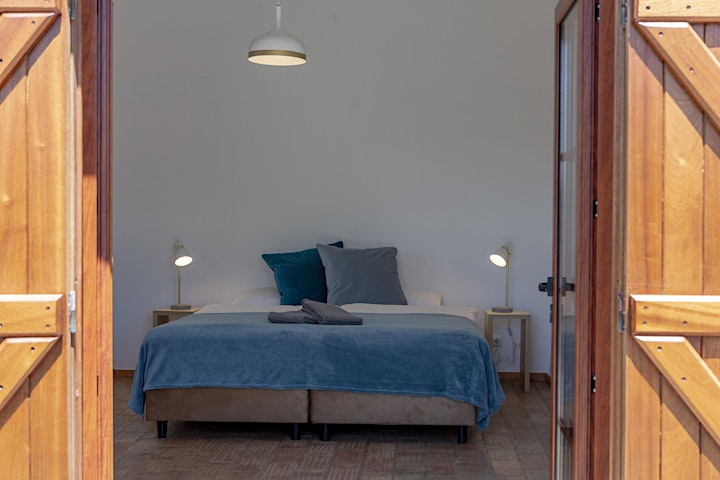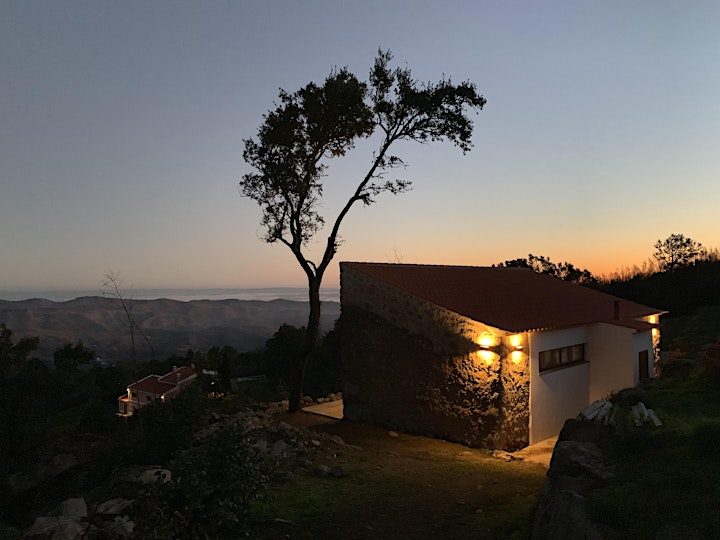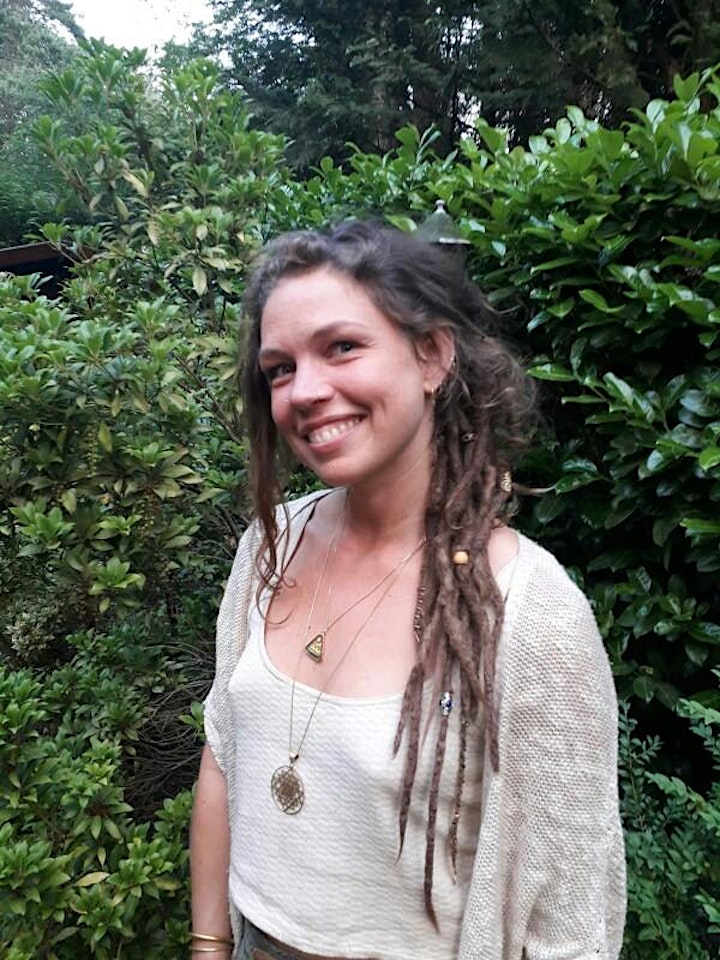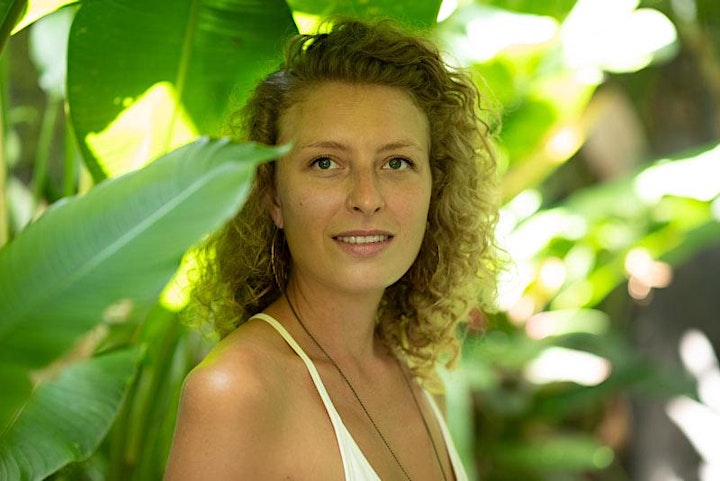 Datum und Uhrzeit
Veranstaltungsort
Bodhi Bhavan
Poio de Medronhal
8550-233 Monchique
Portugal