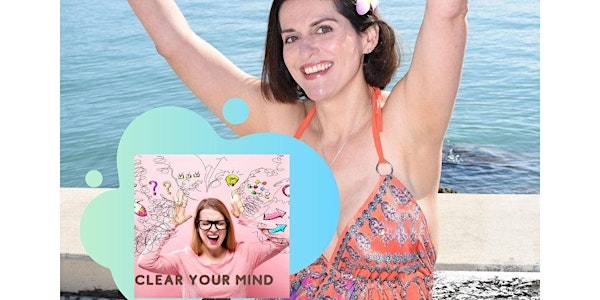 7 Day Stress Cleanse - Stress Relief
Manifest Wellness Inro - 7 Day Stress Cleanse
Refund Policy
Contact the organizer to request a refund.
Eventbrite's fee is nonrefundable.
About this event
7 Day Cleanse
Day 1 - Quick morning Meditation, Stress Release & Energy Balancing Session
Day 2 - Hypnosis Meditation & Breath work session
Day 3 - Dance Release
Day 4 - Stretch Release
Day 5 - Quick Chakra Cleanse
Day 6 - Quick Energy Cleanse
Day 7 - Manifest Wellness Release - Cleansing Session (Sunday Stress Cleanse) - Self-love session
Schedule Your Free Clarity Call today... And she will tweak this experience based on your health concerns, challenges and goals.
Hypnosis Meditation - to use during program and after to release stress, anxiety and sense of overwhelm.
Tuesday Mornings - Lesson about Tackling the Stress in your body.
Q& A- Day 1 & Day 7: Ask questions, get recommendations or support tailored to you.
Grab a Copy of Her Best Seller: The Truth about IBS and Anxiety - secrets to calming the nervous system and boosting the immune system during stressful situations. Where she shares her struggles with autoimmune disease, disability and chronic illness. (Formerly titled: The IBS Cure)
Never tried Hypnosis before... Listen to the Hypnosis audio below to get a feel for the experience. It is all about tapping into your subconscious mind to truly achieve your goals by decreasing those negative thoughts and emotions that keep us feeling frozen and trapped.
______________________________________________________________________________________________
JOIN the Free Facebook group: Unleash Your Inner Strength for more resources.
Set up a FREE Clarity Call for your personalized recommendations.
Do you want to laugh and truly understand the fun you will experience in this group?
and
Manifesting Wellness was not an easy journey for me. It took me 7 years to overcome my chronic illness and debilitating pain. But here I am stronger and more vibrant than ever before.
Are you sick of the constant pain and symptoms?
Are you sick of feeling stressed out and overwhelmed all the time?
Are you sick of all the prescriptions, treatments and surgeries?
Are you sick of feeling trapped inside your body?
I know the feeling... Read more..
https://www.bizcatalyst360.com/manifest-wellness/