7-Day No Sugar Challenge

Saturday, September 26, 2015 at 2:00 PM

-

Saturday, October 3, 2015 at 5:00 PM (Malaysia Time Malaysia (Kuala Lumpur) Time)
Who's Going

Loading your connections...
3 of your friends are going.
Share it to get more people on board!
Share

Sara Haughty
San Francisco, California

Luke Picard
London, United Kingdom

Rick Vespucio
Florence, Italy
Event Details
7-Day No Sugar Challenge Is A Fund Raising Project For Orphanage

** All money generated from registration fee, after deducting the winners prize, will be donated to the following 2 Orphanages:
Rumah Bakti Hulu Kelang (RBHK): Address: KM 11, Jalan Hulu Kelang, 68000 Ampang, Selangor Darul Ehsan

Good Samaritan Home (Klang): Address: 2 Lebuh Jelutong, Taman Selatan, 41200 Klang
.........................................
How to Change Eating Habit & What Is No Sugar Challenge?
............................................
Testimony - Previous Event: 
.................................................
 Saccharo is the Latin word of "Sugar"
How Sugar Tricks Us: The Carbo Craving: Here's a little something to help pass the time while you wait in line for your nerd phones.Very few people would contest that sugar hasn't become prevalent in almost everything that we eat. Three hundred years ago, an individual on average consumed no more than 4 pounds of sugar per year. Fast-forward to today and we're consuming almost 40 times that amount!
How Sugar Tricks Us: The Carbo Craving: There's a reason why so many of us turn to a pint full of Chunky Monkey when we're feeling lonely, depressed or stressed. Sugar makes us feel good — at least in the short term. Sugar releases valve for Dopamine in our brain, and in turn, convinces us that if we eat a little bit more, we may just feel satisfied (cue bottom of ice cream bowl here).
You Get the energy, then you crash: Because of the rapid entry into the blood you feel briefly energized but because there is little stabilization, you ultimately crash feeling sluggish, less energetic and creating the need for more.
.............................
 A Real Story of A "No Sugar Challenge" Trainer: 
 Let me share with you a real story Saarah has lost 21 kg in just few months. 
 My Story: How Did I Lose 21 Kg in Just Few Months
 Key Factor:   No Quick Fixes & To Enjoy Life Along the Way
  " Yeah, we all wanna lose weight, New Year's resolutions, blah blah blah. Don't we go through this every year? If you're looking to start a new lifestyle, it's going to take more than a new date on the calendar. It's going to take some serious inspiration.
 How I did it? Not gonna sit here and say "Oh I was on the lettuce diet or the eat a ball of dust every 2 hours diet."
 No quick fixes for long term results... Stopped treating my body like a garbage bin full of high carb/sugar/fat foods and joined a gym.
 Green tea, plenty of water and smaller portion sizes. Eating little but often to stop those cravings for sugary foods. Always setting small but achievable goals and never putting myself down if I didn't always achieve them, but hard work and determination and I got there in the end!"
 Join me in "No Sugar Challenge"; I will share with you how my secret weapon "Self Hypnosis" helped me to change my eating habit. It is very easy for you all to follow. See you ya ............
..........................................................
 What is 7-Day No Sugar Challenge
 We can abolish / cut / educe CARBO craving very easily with 7-Day No Sugar Challenge.
 "No Sugar" -- Nothing to worry about it. Nobody can survive without sugar. This is a program to train people how to Reduce CARBO (white sugar) craving and Lose Weight Successfully. This program is designed according to Megan Telpner's the famous No Sugar Challenge Program. Meghan Telpner is a Toronto-based nutritionist, best-selling author of UnDiet book series, TV & Media personality and followed by across the Globe.
 The Program Includes: 
 Meal Plan to cut sugar craving in natural way
Stress management in a natural way

Aerobic Exercise to reduce visceral fat

Exercise of Mind to change the mindset for sugar craving

Relaxation Hypnotherapy
 Program Schedule: 
 Saturday & Sunday : 2.00 pm - 6pm 
 Other days: 7 pm to 9.00 pm
 Prize:
1st Prize: RM 300

2nd Prize: RM 200

3rd Prize: RM 100
 FAQ
 Do I need to attend all 7 days to win the prize? 

Ans: No, although to achieve the best result, it is advisable to attend all days.

 Do I need to buy any products? 

Ans: No. 
Join the conversation using #TalkSaccharo
View #TalkSaccharo posts
Attendee List
Sort by:

Date

|

First Name
No one has registered for this event yet.
When & Where

15, Second Floor (Above Barber Guys), Plaza Danau 2`
Jalan 4/109F, Taman Danau Desa
Kuala Lumpur, Kuala Lumpur 58100
Malaysia

Saturday, September 26, 2015 at 2:00 PM

-

Saturday, October 3, 2015 at 5:00 PM (Malaysia Time Malaysia (Kuala Lumpur) Time)
Add to my calendar
Organizer
Daily Health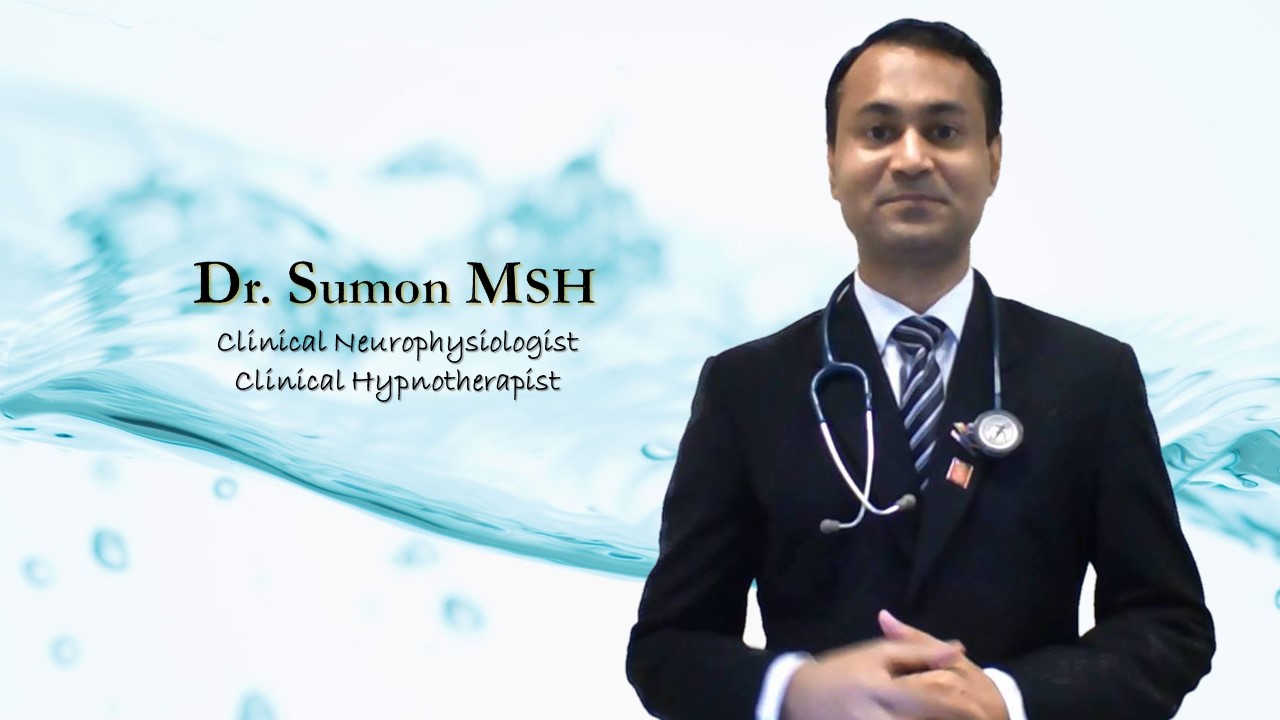 Hey There!
Welcome to "Daily Health", a Kuala Lumpur (Malaysia) based wellness center for weight management and stress management in a natural way.
I am Dr Sumon, a medical doctor, and a Specialist in Clinical Neurophysiology and also a Clinical Hypnotherapist. Since STRESS and Unhealthy Eating Habits are the root cause of many neurological diseases, I've developed my passion in Lifestyle Medicine to help people in managing their stress as well as unhealthy eating habits. I am helping people for stress and weight management since 2010.  I help people to change their life by transforming their relationship to food and their body. I not only help them figure out what food works for their unique body, but just as important, I help them uncover the mindset they need to follow through on those life changing intentions.
I provide the psychological tools and nutritional steps  (if you want to go that route) that help you get unstuck. This means you get a fresh perspective and renewed energy to support you in making changes that actually feel good to make.
My work will uncover your inspiration, without forcing you to eat twigs or do exercise you hate. Using the guiding principle of pleasure and intuition, I will find what thoughts, food and movement truly nourish you.
As you align your inner life, you let go of disparaging beliefs and sabotaging behaviors that have kept you stuck for years. This means you get your body and your life back, so you can rock your world.
But let's face it, change tends to make people nervous, so let me explain more about how we will work together.
You know how when you've forced yourself in the past to change but it didn't stick?  Ever wonder why?  Well, when you try to change a behavior without changing the beliefs, or the meaning behind the old pattern, you end up fighting yourself in a no-win battle.  Unconscious beliefs win every time.
From Physical to Metaphysical
Every food struggle has an effect on every other part of your life and visa versa.
My job is to look at your life and help illuminate your life lessons. From there, I support you with the mind-body shifts and practical steps that move you towards how you really want to feel.
Sounds interesting, can you give me an example?
Absolutely.  Let's say you really want to say "NO" to a loved one's request, but you feel too guilty. This creates inner tension sending you running for the cookies.  Your inevitable cookie overload leaves you spaced out, feeling like crap for days, and creates more guilt- making you feel like you have a "food issue."  
An example of how we might work with this:
On an physical level – We will uncover the foods you eat that "space you out" and make you feel like a victim or a junkie. We will also discover foods that give you options to feel more grounded, empowered and clear.
On a Mental and Emotional level – We will explore thoughts, words and actions you can take to transition smoothly from old habits of betraying yourself to new ones that support you feeling empowered.
On a Spiritual level – We will unveil the subconscious beliefs that keep you from making clear boundaries and connect you with your  wisdom so you don't need cookies to escape.  Additionally, we will look at the potential for spiritual growth that emerges from facing the "problem."
Your hunger is not too much for you, it is just right (though perhaps misdirected)!
You will engage on a journey of learning to trust yourself.
That might mean:
learning that your cravings are your body's way to get your attention

your "endless" hunger is actually a cry for higher quality food

you need to plan for pleasure and relaxation, (which is what you've been seeking with extra food)

befriending your inner critic so that it's working for you instead of against you

updating old stories that keep you in "victim mode," so you can make empowered choices

shifting your self talk so that your calorie burning metabolism is turned "on" instead of "off"

learning that it's OK to feel good

changing your daily rhythm to one that works with your metabolism instead of against it

all of these and then some
You will learn the truth about how to be comfortable and happy in your own skin. You'll understand how your thinking gets in the way of your happiness and how to change it.  You'll uncover powerful inner resources that you didn't know were there.  You'll discover a renewed passion for living and appreciation for your body.
I will upgrade your eating, your thinking and your movement so you have the most energy possible, while making space to learn how to relax more deeply than ever.
Best of all, you will get out of your own way so you can live the life you were meant to live.
Great, Dr Sumon how do I get started?
The quickest way to start is to  contact you directly 
Let's get connected: Click Here
Dr Sumon MSH