7 Archangels Activation Series

Weekly Event - Every Thursday: 1:00 PM to 3:00 PM (PDT)
Event Details
The Archangels want to Activate You!
Are your heart and soul calling you to work with angels?

I'm Kimberly Marooney, an internationally recognized angel expert. I love it when the angels ask me to do something.
Archangel Michael got in the car with me recently and asked me to host 7 weeks of Archangel Activations, one each week. Of course, I said YES!
These Archangel Activations are powerful, I already got a taste.
The Archangel Activations:
Expand the flow of celestial energy in your physical body

Expand your connection with the higher realms

Expand your awareness of eternal truth

This is what the Archangels want you to know: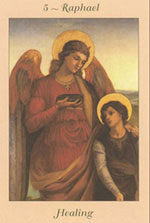 We have come to activate secret energy centers in your body and Being to allow you to connect more fully with us.
Think of these centers like radio receivers. We are powering up the energy centers in you that allow to you to receive and transmit our signal. Like tuning a radio into our frequency or station.
Our frequency or signal cannot be received by 'ordinary equipment.' Our program or frequency is blocked until the individual reaches the level of evolution and spiritual understanding needed to work with us.
When you are ready, we send out hints and invitations to accept our offer of greater awareness and spiritual connection.
You are ready. This is why this invitation found its way into your hands. So many people are praying and crying for divine intervention. Your prayers are heard.
This is the response. This is divine intervention coming to you in answer to your prayer.
Say YES ~

Step into the Sacred Circle of Love and Connection to receive this Activation of your earthy and divine equipment. We urge you to participate in all 7 Activations wit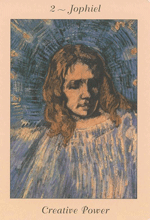 h us, building the energy in your body, life, and soul along with ability to perceive us.
This is a rare and powerful opportunity to bring Heaven to Earth. To bring Heaven to You ~ to your heart and to your life.
Say yes and bring your friends.
We angels are your greatest heavenly treasures. Its time you know how to access us and our gifts. We are much more than cute little ornamental figures. We are powerful masters of light, love and manifestation, here to awaken you to the truth of who you are. You are one with us! You are an angel walking the earth who has forgotten your divine heritage.
Long have we watched you, waiting for this moment of joy and reconnection. Long have we tended to you, listening to your prayers and the yearning of your soul.
We are here.
We are with you always.
Take our hand and step into our Sacred Circle of Light.
We are waiting for you.
Come now.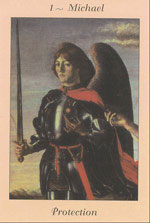 I was overjoyed when I received this invitation. I got a taste of the energy the Archangels have for us as I received the Activations and guidance from each Archangel.
Here's your opportunity to join me starting with
Archangel Michael on Thursday, August 1st
Every week for the next seven weeks,
we will get together in our
Sacred Circle of Light
with the angels and each other
for deep experiences of
healing, inspiration, and exploration
as we receive the Activations.
Reserve your seat at the top of this page.

7 ARCHANGELS
Check out the Activations that the Archangels want to give you:

August 1 ~ Archangel Michael's
Divine Heritage, Safety and Trust Activation

August 8 ~ Archangel Metatron's
Ascension Chakra Activation
August 15 ~ Archangel Jophiel's
'The Quickening' Activation

August 22 ~ Archangel Gabriel's
Soul Star Activation

August 29 ~ Archangel Raphael's
Healers Heart and Hands Activation

September 5 ~ Archangel Uriel's
Benediction of Voice, Hands and Feet Activation

September ~ 12 Archangel Chamuel's
Worthiness and Adoration Activation

Each activation session is 2 hours. 
Access the experience by phone, Skype and internet from anywhere in the world. 
Receive the Activations
Each angel will give between one and three activations to us.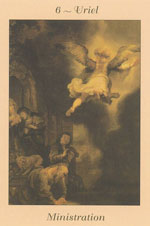 To learn more about each Archangel and Activation, click link in the right side bar that says, "View Organizer Profile."
While you can attend just one or two of the activations, they were designed to build one upon the next. I encourage you to register for the all seven. Get your ticket above for the full series.
Experience the Energy of each Angel
We'll talk about each angel, then dive in to experience the energy, wisdom, love, and gifts of each brilliant being. Music and art helps to convey the energy so we'll be exploring how artists and composers express their experiences creatively. 
In this experiential learning format, we'll explore the Angelology of:
Who is each one of these archangels? 
And what do they do? 
More important, what does that mean for you?
How do you personally experience each one of these radiant beings? 
How do they help you? 
How can you recognize them at work in your life?
Develop Your Inner Senses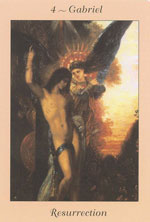 This set of activations was designed by the Archangels to open your inner senses and perceptions.
Each week, we'll experiment with how you perceive spirit so you can recognize and more fully develop your inner senses and skills over time. 
Receive Direct Guidance
We'll explore ways to receive direct guidance from these loving beings. Yes, that means receive messages, see visions, hear the voice of the divine, channel, or experience a sense of divine knowing. There are many ways to receive and experience.

You Are Not Alone!
Connect with a Community of Kindred Souls
Best of all, you are invited to fully participate by sharing your experiences, messages,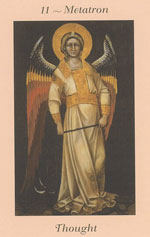 and inner knowing as we connect with each other in the light of the angels.
The relationships we are developing with the Archangels are very personal and will be unique for each of us. Sharing is an empowering way to connect with each other to receive support, love, and validation. You are not alone. Gather with people who see you, hear you, and understand you. 
It's no coincidence that you found us. The angels invited you here to connect with them, and with other Earth Angels. Me, too!


Download Recordings to Listen Any Time
Each session will be recorded. If you are unable to join us live, you'll get access to the recording with all the good stuff that goes with it. I don't know what that might be yet, but the angels always bring delightful resources!
Archangel Metatron gave us a special dispensation to hold these events outside of time and space. That means whenever you listen, it is the eternal now. Your soul was with for the 'live gathering' so when you listen, you may notice it feels like you are there. You were! Your soul was anyway. You will receive the full blessing and benediction of the Activations. 
Your Angel Buddy
Invite a friend. These kinds of experiences are even more delightful when shared with a friend or angel buddy. 
Register Now

Register for the full series above. Click on any date in the top box dropdown and you'll get your ticket for the full series.

To register for individual sessions: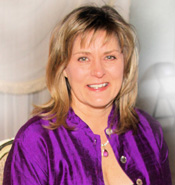 click "View Organizer Profile" on the right side and you'll see the full list. 
Rev. Kimberly Marooney, Ph.D.
If you are wondering who I am, I literally wrote the book on angels. Books, actually. I'm the author of Angel Blessings Cards of Sacred Guidance and Inspiration, Angel Love Cards of Divine Devotion, Faith and Grace, Your Guardian Angel, My Angel Connection: The Guidebook to Interactions with Angels, and compiled Bring the People Back to My Love Rosary for the Children of Light of all faiths, http://TheAngelMinistry.com and much more.
Where

Accessible by Phone, Skype, and Internet from everywhere in the August 1st and meeting once a week for 7 weeks




Weekly Event - Every Thursday: 1:00 PM to 3:00 PM (PDT)
Add to my calendar
Organizer
Kimberly Marooney
Kimberly Marooney, Ph.D. is gifted at creating an opening for God's love to infuse you with everything needed to heal and move forward on your life's path.
The first person ever to earn a Masters degree in Angelology and a Doctorate in Spiritual Psychology, many of the best-known angel experts including Doreen Virtue have sought to learn from her.

Dr. Marooney is the best-selling author of powerful books for self-transformation including, Angel Blessings Cards, Your Guardian Angel, Angel Love Cards, and My Angel Connection: The Guidebook to Interactions with Your Angels. Now in its third edition, Angel Blessings has been read by over 300,000 worldwide and is considered a classic. Visit Kimberly online at KimberlyMarooney.com