6th US-PRC Magnetic Fusion Workshop

Tuesday, July 10, 2012 at 8:00 AM

-

Thursday, July 12, 2012 at 5:00 PM (PDT)
Event Details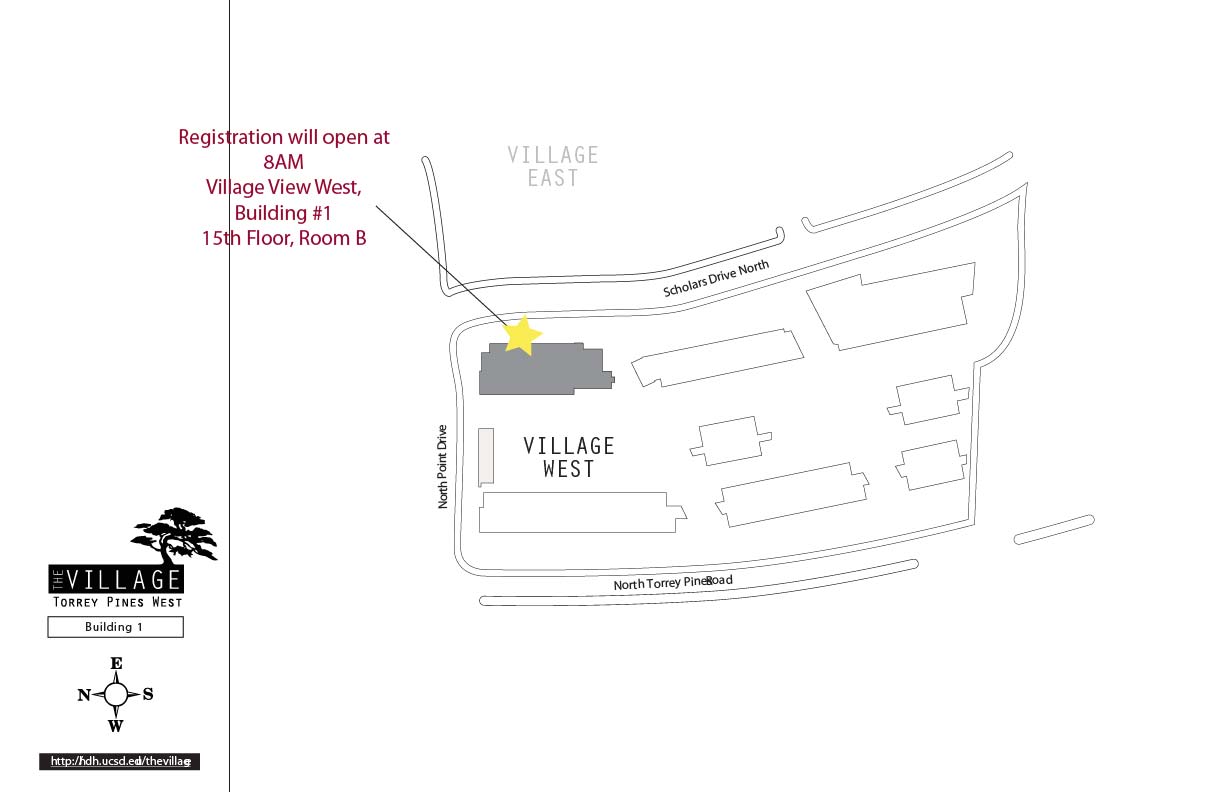 AGENDA
Tuesday July 10, 2012
 Time                           Speaker                                                                   Abstract Title                                                     Institution

8:00 - 8:30

 

Registration at

Village View West Building #1, 15th floor Room B

 

8:30 - 8:45

Eckstrand, Steve

Opening Remarks

DOE-OFES

8:45 - 9:15

Wan, Baonian

Present status and collaboration opportunities on

EAST

ASIPP

9:15 - 9:45

Menard, Jon

PPPL/NSTX collaboration interests, plans, and

results on EAST

PPPL

9:45 - 10:15

Liu, Yong

Recent fusion research progress at SWIP

SWIP

10:15 - 10:45

Rowan, William

The University of Texas collaborative transport

research on EAST

Texas

10:45 - 11:00

 

BREAK

 

11:00 - 11:20

Dong, Jiaqi

Brief introduction of recent physics

experiments on HL-2A tokamak

SWIP

11:20 - 11:40

Lin, Yijun

Recent progress in ICRF research on

Alcator C-Mod

MIT 

11:40 - 12:00

Gentle, Kenneth

The University of Texas collaboraion with

JTEXT

Texas

12:00 - 1:00

 

LUNCH

 

1:00 - 1:30

Lipschultz, Bruce

High-Z plasma facing component related

studies in Alcator C-Mod

MIT

1:30 - 2:00

Wu, Yican

A practical way to fusion application through

hybrid systems and supporting activities

R&D in China

INEST CAS

2:00 - 2:20

Zhang, Quing

Overview of recent EAST diagnostics

ASIPP

2:20 - 2:40

Brower, David

Faraday effect polarimetry development on the C-Mod tokamak and application to EAST/ITER


UCLA

2:40 - 3:00

Hwang, David


J-TEXT Collaboration on runway mitigation


UC Davis

3:00 - 3:20

Domier, Calvin

Millimeter-wave diagnostics for EAST

UC Davis

3:20 - 3:40

 

BREAK

 

3:40 - 4:00

Luo, Guangnan

Collaboration on ion beam analysis of PFC

tiles of EAST and intro to MAPES and W/Cu

divertor on EAST

ASIPP

4:00 - 4:20

Wong, Clement

Development of Si-W transient tolerant

plasma facing material

GA

4:20 - 4:40

Feng, Kaiming

Current status of Chinese solid breeder TBM

SWIP

4:40 - 5:00

Nygren, Richard

Sandia plans for collabroations on PFC development

Sandia

5:00 - 5:20

Wang, Weixing

Turbulence induced plasma current and

flow shear driven transport in tokamak plasmas

PPPL

5:20 - 5:40

Xi, Peiwei

Infulence of equilibrium shear flow on peeling-ballooning instability and ELM crash


PKU

5:40 - 6:00

Pankin, Alex

Coupled core-edge modeling of transient

effects on the stability of H-mode pedestal

Tech-X

6:30 - 8:30

 

RECEPTION (at UCSD)

 
Wednesday July 11, 2012
 Time                           Speaker                                                                   Abstract Title                                                     Institution

 
 
 

8:30 - 9:00

Wade, Mickey

DIII-D 5-year research plan

GA

9:00 - 9:30

Zhuang, Ge

Research progress on the J-TEXT tokamak

HUST

9:30 - 10:00

Sarff, John

Highlights from the MST reversed field pinch

program

Wisconsin

10:00 - 10:30

Gao, Zhe

Progress of ECW and Alfven wave experiments

in the SUNIST ST and related theoretical research

Tsinghua U.

10:30 - 10:40

 

BREAK

 

10:40 - 11:00

Humphreys, David

Extension of DIII-D scenarios and control

to long pulse in EAST

GA

11:00 - 11:20

Liu, Wangdong

Physics rationale and engineering design

of Keda Torus eXperiment

USTC

11:20 - 11:40

Pitcher, Eric

Accelerator-driven neutron source for fusin

materials testing

LANL

11:40 - 12:00

Jiang, Jieqiong

Conceptual design of fusion-fission hybrid

multi-functional experimetal reactor (FDS-MFX)

INEST, CAS

12:00 - 1:00

 

LUNCH

 

1:00 - 1:20

Ding, Weixing

Flow generation driven by magnetic

perturbations ina toroidal plasma

UCLA

1:20 - 1:40

Tynan, George

Edge turbulence and PMI collaborations

between UCSD, SWIP and ASIPP

UCSD

1:40 - 2:00

Lu, Hongwei

Suppression of MHD activity with limiter

biasing in the HT-7 tokamak

ASIPP

2:00 - 2: 20

Shraiwa, Syun'ichi

LHCD experiment and modeling on Alcator

C-Mod

MIT

2:20 - 2:40

Xia, Tianyang

Five-field peeling-ballooning modes

simualtion with BOUT++

ASIPP

2:40 - 3:00

Meneghini, Orsi

OMFIT modeling framework for integrated tasks


ORISE/GA

3:00 - 3:20

 

BREAK

 

3:20 - 3:40

Lu, Bo

Recent experimental results and future

plan of imaging x-ray crystal

spectrometer on EAST

ASIPP

3:40 - 4:00

Zhong, Guangwu

Proposed testing on Langmuir probe

technology for ITER on the DIII-D tokamak

SWIP

4:00 - 4:20

Liu, Ah Di

Design of an eight-channel Doppler

backscattering system for EAST tokamak

USTC

4:20 - 4:40

Doyle, Edward


Diagnostics collaboration opportunities


UCLA

4:40 - 5:00

Wang, Zhanhui

Numerical simulaton of mean profile

evolution and ELM mitigation during

SMBI with BOUT++ code

SWIP

5:00 - 5:20

Xu, Xuqiao

Computational gyro-Landau fluid

model for tokamak edge plasma

LLNL

5:45 - 8:00

 

TOUR of DIII-D (a bus will transport

the participants from and back to UCSD)

 
 

 

 

 
Thursday July 12, 2012
 Time                           Speaker                                                                   Abstract Title                                                     Institution

8:30 - 8:50

Zakharov, Leonid

Toward high performance plasma

regime on EAST

PPPL

8:50 - 9:10

Hu, Jiansheng

Lithium coating experiments in

EAST/HT-7 tokamak and flowing

liquid lithium PFCs projects in ASIPP

ASIPP

9:10 - 9:30

Maingi, Rajesh

The steps by which lithium wall

coatings led to ELM suppression in NSTX

ORNL

9:30 - 9:50

Li, Qiang

The status on the development of

HL-2M tokamak

SWIP

9:50 - 10:10

Shimada, Masashi

Tritium related current activities and

future opportunities in the STAR facility

INEL

10:10 - 10:30

Peng, Martin

RF-driven intense plasma cource

research and collaboration

ORNL

10:30 - 10:40

TBD

Additional brief comments

 

10:40 - 11:00

 

BREAK

 

11:00 - 12:00

Chan, Vincent

Summary and closing remarks

GA
Hotel Reservation

A list of hotels may be found here:
http://roosevelt.ucsd.edu/about/san-diego-hotels.html
Meeting Details
Meeting will be held at the Village View West on the 15th Floor. It located on the North West side of campus. It is on the corner of UCSD Northpoint Drive way and Scholars Drive. If you are driving to the location the nearest parking structure is Pangea parking lot please see map of parking lot here. Please be aware that an all day parking permit is required at all times on campus. Parking permit is $8/day and can be purchased on the automated machines located in the parking structure top level. It accepts cash or credit cards.
An agenda will be posted in the next few weeks.

Abstract Submissions
Once you have registered for the meeting please email your abstract submissions to Jocelyn Sanchez at j5sanchez@ucsd.edu.
Sixth US-PRC Magnetic Fusion Collaboration Workshop
Preliminary Announcement
San Diego, CA, USA
July 10 -12 2012
The Sixth US-PRC Magnetic Fusion Collaboration Workshop will be held in the US at the University of California, San Diego on July 10-12, 2012.
The purpose of this meeting is to stimulate ideas for collaboration in magnetic fusion between the two countries, including the following aspects: Device Operation and Experimental Results, Plasma and Fusion Technology, Theory and Simulation, Fusion Reactor and Power Plant Design, Status of New Devices, and ITER Preparation. Reports of progress on existing collaborations and proposals for new collaborations are strongly encouraged. As in previous workshops, discussions at this meeting will contribute to the planning of PRC-US magnetic fusion collaboration for 2012-2014.
Notices
Please invite any of your colleagues who wish to attend this meeting to notify Dr. George Tynan (gtynan@ucsd.edu) to receive further information.  Participants needing a letter of invitation for visa application should send their personal information (including title, telephone/fax number, E-mail and mailing address) and any other information to be included in the letter to Dr. George Tynan (gtynan@ucsd.edu) and CC Jocelyn Sanchez (j5sanchez@ucsd.edu).  A letter of invitation will be sent upon receipt of this information.
Announcement
            The Second Announcement and Call for Abstracts will be issued in March 2012 with details for abstract submission, hotel reservations, and meeting arrangements. A website is being set up for the workshop.
International Scientific Committee
            The members of the Scientific Committee, responsible for the program and organization of papers are Dr.Vincent Chan (GA, US), Prof. George Tynan (UCSD, US), Prof. Kenneth Gentle (UT-Austin, US), Prof. Xuru Duan (SWIP, China), Professor Baonian Wan (ASIPP, China).
Local Organizing Committee
Prof. V. Chan
Email: chanv@fusion.gat.com
Prof. G. Tynan,         
Email: gtynan@ucsd.edu
       Beulah Koz
         Email: koz@fusion.gat.com
When & Where

University of California, San Diego
Scholars Drive and UCSD Northpoint driveway
Village View West, Building 1, Room 15 - A
San Diego, CA


Tuesday, July 10, 2012 at 8:00 AM

-

Thursday, July 12, 2012 at 5:00 PM (PDT)
Add to my calendar