6th RIISE PARENT POWER CONFERENCE 2017 | Independent school the right choic...
Description
We're back with great independent schools and advice on how to apply and enroll with your children of color.
Is it the right school choice for your family? How do parents partner for success while inside independent schools?
Our RIISE network is ready to help prepare you to identify the right school fit. Through the lens of equity and inclusion, RIISE continues to create meaningful and intentional spaces for parents and schools to inspire, develop, and clarify recruitment & enrollment. The RIISE Parent Power Conference will do this again on Saturday, April 29.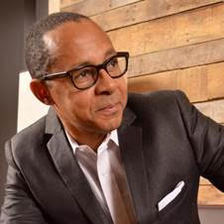 This year's keynote speaker is Clinical Psychologist and Course Director of Behavioral Medicine at Touro College of Osteopathic Medicine, Dr. Jeffrey Gardere. Also known as "America's Psychologist", Dr. Jeff will help our families clarify the benefits and illuminate the challenges of an independent school education.
Register today to engage with great admission directors, educational thought leaders, parents, and workshops. Sponsors: Riverdale Country School, Birch Wathen Lenox School, Greenwich Academy, Town School & Vibrant Health
11:00 Conference Welcome
11:10 Keynote—Dr. Jeff Gardere, Independent School Education As The Choice: With Much Power Comes Much Responsibility
11:45 Parent Development Workshops (concurrent)


I. Preparedness & Strategy




II. Making The Business Case & Affordability




III. Parent Speed Dating


1:00 Recruitment Fair
3:00 Conference Close
Birch Wathen Lenox School*. Buckley School. Browning School. Calhoun School. Greenwich Academy*. George Jackson Academy. Harlem Academy. Marymount School. Miss Porter's School. Riverdale Country School*. Springdale Preparatory School. Town School*

*School Sponsors

Get seen and heard on April 29!