Description


ATTENTION: As of Tuesday, July 19th
Those who have registered before Tuesday, July 19th at 12pm will have their reservations honored.


This means those who have registered and requested a bike after 12pm on Tuesday, July 19th will be placed on a wait list.


If you have requested a bike and do not pick up your bike by 9:15am your reservation will be released and someone on the waitlist will receive your bike.


What: A bike ride/tour of Mattapan and neighboring communities!
On-Site Registration and Check-In Begins at 8 AM
Bike Rides Begin at 9:30 AM
Date: Saturday, July 23, 2016
Rain Date: Saturday, July 30, 2016
Cost: FREE! $5 Suggested Donation
Age: 8+ (12 and under w/adult)
The Mattapan Food and Fitness Coalition Vigorous Youth invites you to our 6th Mattapan on Wheels (MoW) biking event and celebration! During MoW, riders of all ages and skill levels come together, get physically active and work to make Mattapan a more bike-friendly neighborhood. In our 6th year we're expanding activities for non-bikers!
2016 Highlights:
Three biking routes for all levels

Non-biking activities for everyone
Join us as we celebrate our community, our biking partners and supporters, and each other!
After the ride, grab some food and join our partners at the 11th Annual Hoops and Scoops event!

Important Information:
1. We are offering three routes: Family Ride, Intermediate Ride, and Expert Ride. Read the descriptions below and chose the route that best matches your skill level.
2. All riders are required to wear a bike helmet. No exceptions! A limited number of helmets will be available for loan. $5 suggested donation
3. A bike safety demonstration will be presented before the ride.
4. Boston Bikes will lend a limited number of bikes at NO COST*. Priority will be given to online registered riders. Please bring your own bike to give others the opportunity to participate.
UPDATE: WE HAVE REACHED THE MAXIMUM NUMBER OF BIKES AVAILABLE FOR RIDERS OVER 5:2"! IF YOU HAVE REQUESTED A BIKE, YOUR PLANS CHANGE, AND YOU WILL NOT BE ABLE TO MAKE IT, PLEASE NOTIFY US VIA E-MAIL AT MATTAPANONWHEELS@GMAIL.COM OR (617) 433-7050.
*TO BORROW A BIKE AND/OR HELMET, YOU MUST PRESENT SOME FORM OF COLLATERAL (KEYS, ID, ETC.) THAT WILL BE RETURNED WHEN YOU TURN IN THE BIKE AND/OR HELMET. IF YOU ARE UNDER 18 YEARS OLD, YOU MUST FILL OUT A WAIVER FORM SIGNED BY A PARENT/GUARDIAN!
5. Experienced bike riders have planned each of the routes and will be leading the rides. Be aware that each of the routes requires some riding on streets in Mattapan; most do not have bike lanes! Please respect the route leaders and follow their instructions. First time bike riders are encouraged to stay at the park and have fun!
6. If you have a medical condition, please check with your health care practitioner before riding.
---
Route Descriptons:
Family Ride: 8 miles. Destination: Pope John Paul II Park, Dorchester
This is a very green and scenic route. Participants on this ride will be able to see the almost completed construction of the Neponset River Greenway path while riding down River St. Riders will continue on River Street and access the Greenway path at the Central Ave Trolley stop and ride to Pope John Paul II Park. The route is 90% flat with a small hill at Pope John Paul II Park and another hill on the return trip to Walker Playground as the road winds up Mamelon Circle and on Babson Street.

Intermediate Ride: 15 miles. Destination: Squantum Point Park, Quincy
This route provides an exciting combination of sightseeing and engaging biking. Intermediate route riders will leave Walker Playground and bike along River Street to the Neponset River Greenway path, through Pope John Paul II Park. Riders will cross the Neponset Bridge to Quincy and bike along the Quincy Riverwalk to Squantum Point Park. The return to the Playground will take bikers through Marina Bay and back to the Quincy Riverwalk and Neponset River Greenway paths. This route is mostly flat, except when crossing the Neponset Bridge to Quincy. The winding ride when descending the Bridge in Quincy can be problematic. There are hills on the return trip along Mamelon Circle and Babson Street.

Expert Ride: 25 miles. Destination: Houghs Neck, Quincy
(This ride for for 17+ ONLY)
This route is very scenic, with extensive views of the Neponset River and Quincy Bay. The expert route will take riders from the Playground, down River Street and south on Central Avenue, across the Neponset River. Participants will bike through East Milton and into Quincy, to Merrymount Park. Riders will then enter the most scenic leg of the route, where they will bike the perimeter of Houghs Neck, along the Weymouth Fore River. The return takes riders through North Quincy along Quincy Bay, and then to the route's northern-most point, Squantum Point Park. The route concludes with a ride along the Neponset River on the Quincy Riverfront and Neponset paths. This route is challenging (distance and elevation) and recommended for experienced riders ONLY.
---
Bike with Friends!
Looking to get your friends in on the action? Create a team at registration and invite your friends to sign up for MoW!
---
Fundraising
MoW gets bigger each year. With more participants biking in the event, funds are needed to ensure that MoW is everything that you want it to be. Consider making a donation to help us reach our goal of $5,000 to start planning for MoW 2017. Any and all donations are greatly appreciated!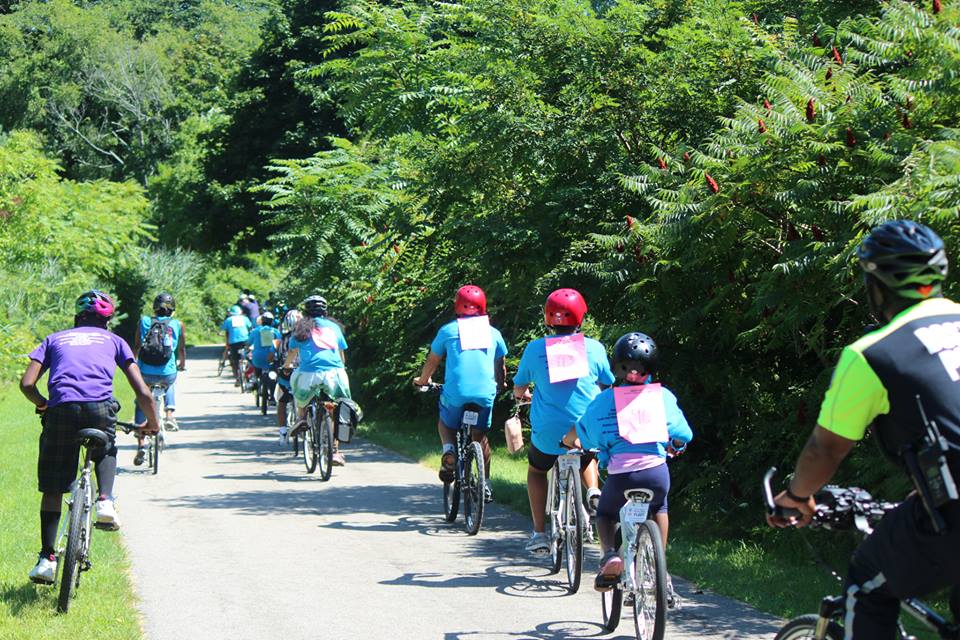 Any Questions? Contact Us!

Email: mattapanonwheels@gmail.com
Phone: (617) 433-7050
Facebook: Mattapan Food and Fitness Coalition Vigorous Youth
Mattapan Food and Fitness Coalition
Instagram: @mattapanonwheels
@MattapanFoodFit
twitter: @MattapanFoodFit

IF YOU WOULD LIKE TO BE A VENDOR AT THE EVENT PLEASE FILL OUT THE VENDOR FORM BELOW:


IF YOU WOULD LIKE TO VOLUNTEER AT THE EVENT PLEASE EMAIL MATTAPANONWHEELS@GMAIL.COM.
IF YOU WOULD LIKE TO BE A BIKE VOLUNTEER PLEASE FILL OUT THE GOOGLE FORM BELOW:
SPONSORS